Kellyanne Conway Breaks With Trump And Says The Press Is Not The Enemy Of The People
Conway's comments came hours after the president tweeted that the press "purposely cause[s] great division & distrust. They can also cause War!"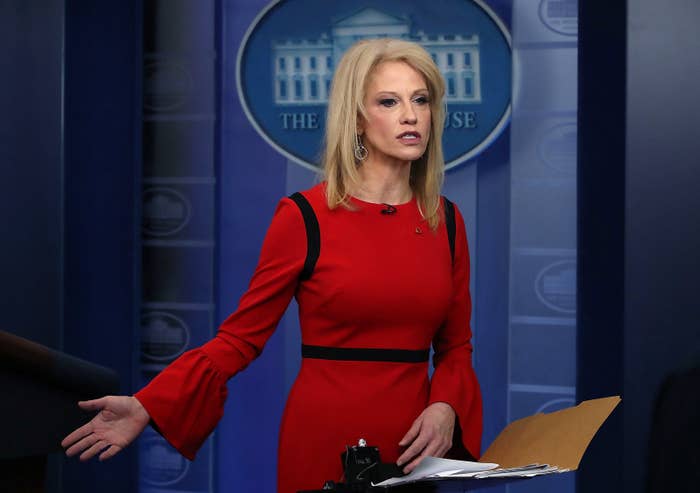 White House counselor Kellyanne Conway on Sunday broke from President Donald Trump's repeated attacks on the press by saying that journalists are not the enemy of the people.
Appearing on CBS's Face the Nation Sunday, Conway said that "a growing swath of reporters" are getting away with saying things on Twitter that would never make it in print, calling those journalists "enemy of the relevant."
"I don't believe journalists are the enemy of the people. I think some journalists are enemy of the relevant and enemy of the news you can use," Conway said.