Husband Says He Received Divorce Papers Served Through Facebook
Manhattan Supreme Court Justice Matthew Cooper ruled in March that a Brooklyn woman could serve her elusive husband divorce papers through Facebook. On Tuesday, her lawyer told BuzzFeed News that the husband responded over personal message.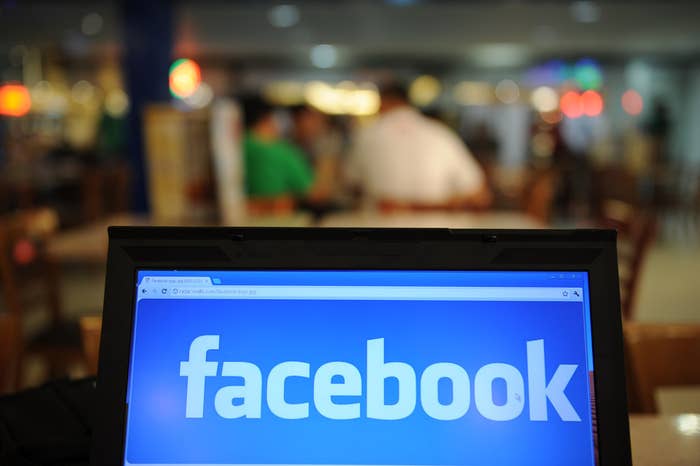 Manhattan Supreme Court Justice Matthew Cooper ruled in March that Ellanora Baidoo was allowed to serve her husband a divorce summons using a Facebook private message, saying she didn't have any other means to contact him. After two messages, Victor Sena Blood-Dzraku acknowledged receipt, her lawyer said Tuesday.
The judge ruled that Baidoo's lawyer, Andrew Spinnell, was to message Blood-Dzraku once a week for three consecutive weeks or until he responded. Spinnell told BuzzFeed News that he spoke to Blood-Dzraku twice and that he "has acknowledged receipt albeit informally, not in writing of the Summons from Facebook."
Baidoo and Blood-Dzraku married in 2009 in a civil ceremony, but the couple never went through with a traditional Ghanaian wedding and they never lived together.
Baidoo had a hard time tracking down her husband, according to the ruling, a copy of which was confirmed by Spinnell. She does not know his address or where he is working. The post office did not have a forwarding address for him and there was no address connected to his cell phone, the ruling said. The Department of Motor Vehicles also had no record of him. Baidoo had to prove to Cooper that the Facebook account belonged to her husband and that they had communicated that way before.
Spinell said the ruling may be precedent-setting, but cautioned that this was an exceptional case.
"You can't begin a case and just serve someone by Facebook if you know where he lives and where he works," Spinnell told BuzzFeed News. "[Baidoo] had no other alternative. He was deliberately evading service."
In his ruling, Cooper said serving papers through Facebook is "novel and non-traditional," but argued that it is "the form of service that most comports with the constitutional standards of due process."
"A concept should not be rejected simply because it is novel or non-traditional," he wrote. "This is especially so where technology and the law intersect. In this age of technological enlightenment, what is for the moment unorthodox and unusual stands a good chance of sooner or later being accepted and standard, or even outdated and passe."
Spinnell said he does not know if other states have similar policies of serving divorce papers, but that this is the first such case in New York.
"The significance is that social media is so powerful now that the courts of the state of New York are permitting service of legal papers on social media," he said.