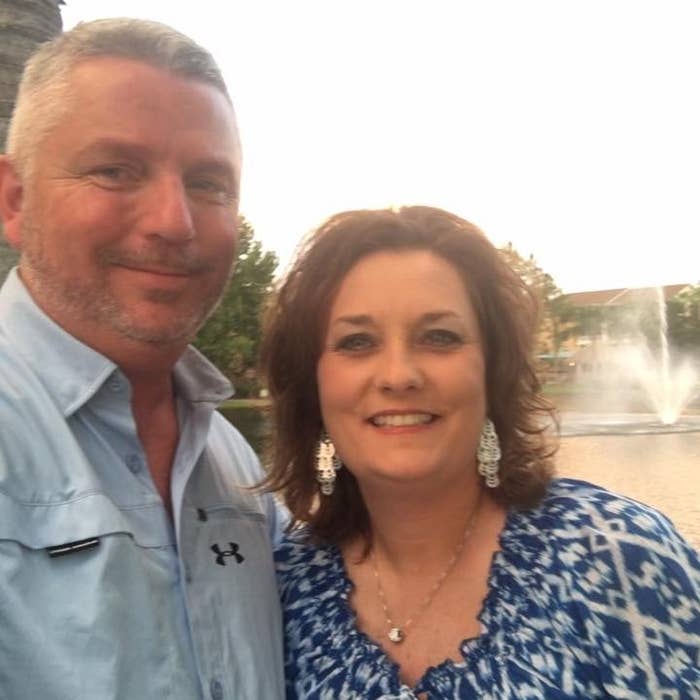 A man was arrested Saturday for allegedly pulling a gun on a Kentucky couple wearing "Make America Great Again" hats and reportedly threatening, "It's a good day to die, bitch."
James Michael Phillips was arrested and charged with first-degree wanton endangerment after police arrived at a Sam's Club in Bowling Green, Kentucky, in response to reports of him pulling a gun out on customers.
Terry Pierce told BuzzFeed News that he was out on Saturday with his wife, Cherrie, doing their regular weekend errands, which included a stop at the Sam's Club.
While waiting to check out, Pierce said Phillips — whom he had never met before — flipped him and his wife off, saying it was because of the hats they were wearing. Phillips later told police officers that he flipped them off "solely for wearing the hats," according to the incident report seen by BuzzFeed News.
"Excuse me, did you just flip us off?" Pierce told BuzzFeed News his wife asked Phillips.
According to Pierce, Phillips responded by yelling, "Yes, I did because of those hats."
Pierce said he chased after Phillips, asking him, "What gives you the right?"
Pierce said Phillips was swearing at him during the confrontation, so he flipped him off in return. "Buddy, it goes both ways," he told BuzzFeed News he said to Phillips.
Then, Pierce told BuzzFeed News, Phillips pulled the gun on him and told him, "It is a good day for you to die." Phillips eventually holstered his gun, Pierce said, while they continued to argue in the parking lot.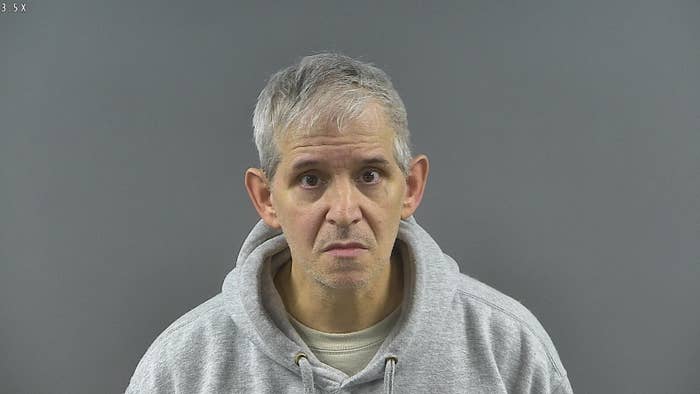 Phillips then separately told Cherrie Pierce "It's a good day for you to die, bitch," the police report said.
The Bowling Green Police Department report said that while Pierce told officers about the gun, surveillance footage did not record that part of the incident because Phillips backed out of the view of the cameras. Police said they found a .40-caliber Glock in Phillips' rear right pocket at the scene. Phillips has a concealed carry permit in Tennessee; Bowling Green is near the Kentucky and Tennessee border.
Cherrie Pierce has a concealed carry permit, and her husband told BuzzFeed News her gun was in her purse at the time of the incident and she never took it out. Pierce said that when officers arrived at the scene, his wife informed them about her gun and they secured her purse in the police vehicle.
Details of Cherrie Pierce's reported concealed carry permit are not outlined in the police report provided to BuzzFeed News.
Pierce told BuzzFeed News he wasn't scared during the confrontation. Instead, he said, he was mad — "the maddest I've ever been."
Pierce is an outspoken supporter of Trump on Facebook, sharing posts favoring the president's proposed wall on the southern border and praising the president's stance on abortion.

He has also posted false conspiracy theories about the migrant caravan, calling reports that people are fleeing from hardships in their own countries "fake news." In another post, Pierce shared an image of the Qur'an in flames with the text "let's see how many of you have the balls to share this."
Pierce told BuzzFeed News he was shocked that his MAGA hat could elicit such a response. He had bought the hats about 10 days earlier, he said, and had not experienced any negative reactions.
"It blows me away that our country has become so divided because of liberalism," he said. "Nobody is going to tell me I don't have the right to believe in America and my president."
Pierce claimed liberals are dividing the the country and labeling Donald Trump as a racist and a misogynist, adding that he believes the president is only trying to help the nation.
"I'm not a racist, my best friend is black," Pierce told BuzzFeed News. "I've got friends from all races."
Pierce said the incident "shook [his] wife to the core," adding that he believes people should be able to argue about politics and still be friends.
According to online records, Phillips is being held on $10,000 cash bond. His next court appearance is scheduled for Feb. 22. It is unclear if he has retained an attorney.