Fourth Iranian-American Citizen Reportedly Detained In Tehran
Siamak Namazi was arrested in early October when visiting a friend in Tehran.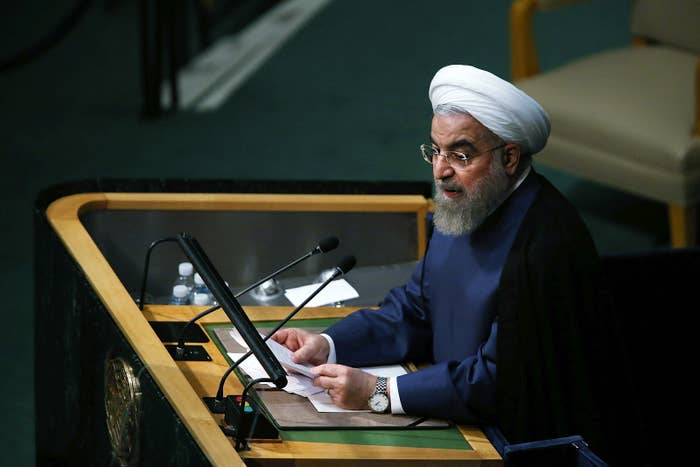 An American holding dual citizenship with Iran was reportedly detained in Tehran, bringing the number of imprisoned Iranian-Americans up to four.
Siamak Namazi was arrested in early October when visiting a friend in Tehran, according to the Washington Post, citing an unidentified family friend. It is unclear whether Namazi, who is a businessman based in Dubai, has been charged.
"We're aware of recent reports of the possible arrest in Iran of a U.S. citizen," John Kirby, a State Department spokesperson said in a statement. "We're looking into these reports and don't have anything further to provide at this time."
According to the Post, Namazi's father is a former governor of Khuzestan, an oil-rich province of Iran. Namazi was a young boy when the family moved to the United States in 1983, where his father worked for the United Nations. Namazi studied at the London Business School as well as Rutgers and Tufts universities, according to the Post.
Namazi's arrest brings the total number of Iranian Americans detained in Iran, which does not recognize dual citizenship, to four. Washington Post correspondent Jason Rezaian has been in jail for more than a year. Amir Hekmat, a former Marine from Michigan, has been held since 2011 and accused of being a spy when he went to Iran to visit his grandmother. The third detainee is a pastor from Idaho, Saeed Abedini, who was convicted in 2013.
Congressman Dan Kildee from Michigan issued a statement condemning the arrest and saying Iran must release the innocent Americans.

"Reports that Iran has arrested another American are troubling," Kildee said in a statement. "Iran has a long history of imprisoning Americans, including my constituent, Amir Hekmati, who continues to be held despite his innocence. Iran has repeatedly said it seeks to rejoin the global community, yet I simply cannot fathom how this is possible if it continues to hold American political prisoners."
The arrest is being reported on the same day that the United States and Iran are meeting in Vienna — along with Russia, Saudi Arabia, and several other countries — on the situation in Syria. It also comes two weeks after "Adoption Day," the day when the nuclear deal Iran signed with the U.S. and five other world powers officially began to be put into effect.