A Florida man who had avoided arrest for about a month due to the state's "stand your ground" law was arrested Monday and charged with manslaughter for fatally shooting a father during a dispute over a parking spot.

Michael Drejka, 47, fatally shot Markeis McGlockton, 28, in July. Pinellas County Sheriff Bob Gualtieri announced that Drejka would not be arrested, citing the state's controversial "stand your ground" law — a self-defense statute that says someone does not need to retreat before using force to protect themselves.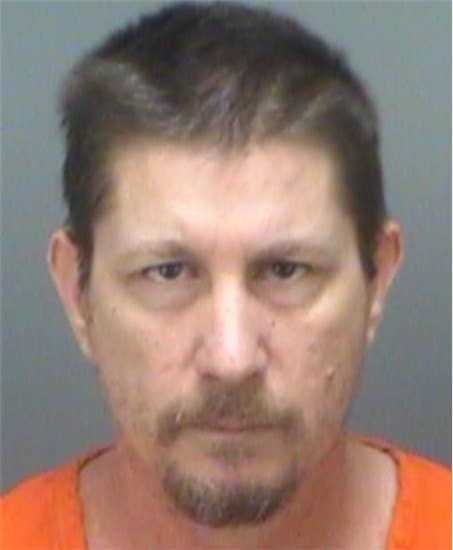 On Monday, law enforcement officials said that, following a review by the state attorney, Drejka was charged with manslaughter. He was booked into the Pinellas County Jail and bond was set at $100,000.
"I support the State Attorney's decision and will have no further comment as the case continues to work its way through the criminal justice system," Gualtieri said in a statement.

The charge stems from a July 19 incident at a Clearwater convenience store that was captured on security footage. Police said a 24-year-old woman, Britany Jacobs, pulled into the Circle A Food Store and parked in a handicapped space while her boyfriend, Markeis McGlockton, and their 5-year-old son went inside.

According to police detectives, Drejka approached Jacobs and the two got into an argument about her parking in a handicapped spot.
When McGlockton came out of the store and saw his girlfriend and Drejka arguing, police said McGlockton pushed the 47-year-old man, knocking him to the ground.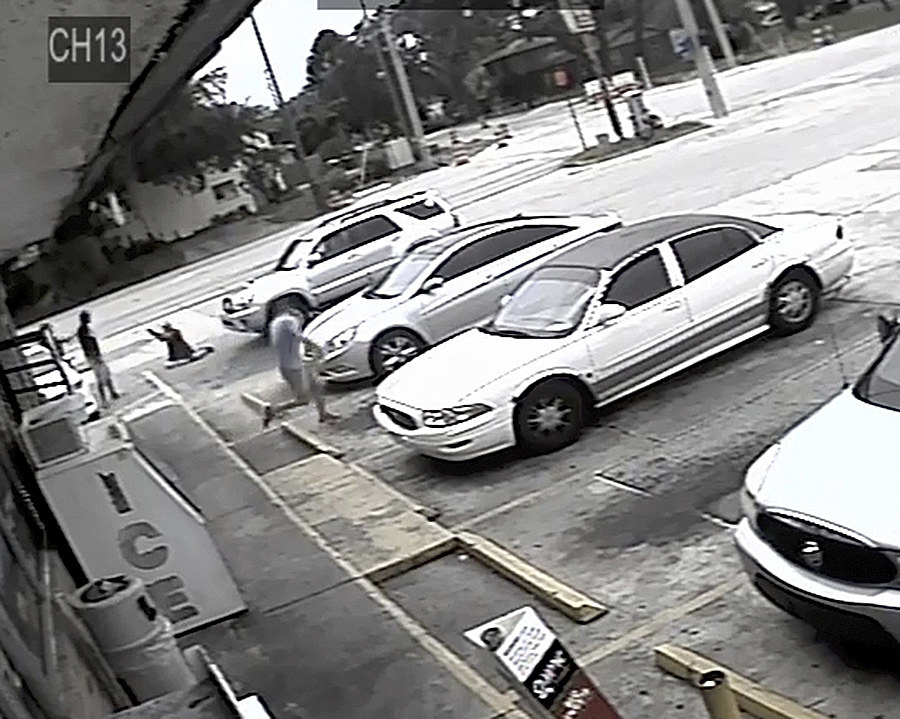 Police said Drejka then pulled out his handgun and shot McGlockton once in the chest. McGlockton walked back inside the convenience store, where he collapsed. He was transported to a local hospital where he later died.
The day following the shooting, Gualtieri announced that Drejka would not be arrested, citing the "stand your ground" law.
The shooting sparked outrage over the law and led to a number of legislators, including Sens. Kamala Harris, Cory Booker, and Bill Nelson, sending a letter to Attorney General Jeff Sessions requesting the Department of Justice's Civil Rights Division open the investigation.
Attorney Benjamin Crump, who is representing McGlockton's girlfriend, has also criticized the controversial law.
"This self-appointed wannabe cop attempted to hide behind 'Stand Your Ground' to defend his indefensible actions, but the truth has finally cut through the noise," Crump said in a statement following news that Drejka was charged.
McGlockton's family issued a statement Monday saying the manslaughter charge brings the family "a small measure of comfort in our time of profound mourning."
"While this decision cannot bring back our partner, our son, our father, we take solace in knowing our voices are being heard as we work for justice," the family said in a statement. "This man killed Markeis in cold blood, without a second thought about the devastating impact his actions would have on our family, but this charge gives us a measure of hope that the truth will win and justice will prevail in the end."