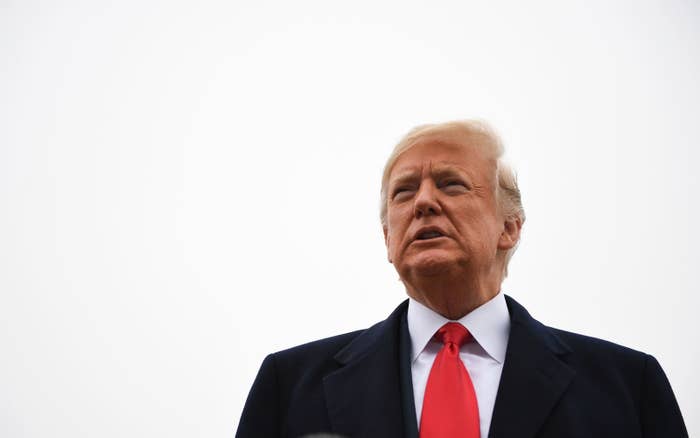 Facebook, NBC, and Fox News announced Monday they will stop airing the Trump campaign's racist anti-immigrant advertisement that tied the caravan of migrants traveling through Mexico to violent crimes.

"This ad violates Facebook's advertising policy against sensational content so we are rejecting it," a Facebook spokesperson said in a statement Monday. "While the video is allowed to be posted on Facebook, it cannot receive paid distribution."
Facebook's policies state that content, including ads, must not contain shocking, sensational, disrespectful, or excessively violent content.
"This includes dehumanizing or denigrating entire groups of people and using frightening and exaggerated rumors of danger," the policy reads.
Earlier on Monday, both NBC and Fox News announced they would stop airing the ad.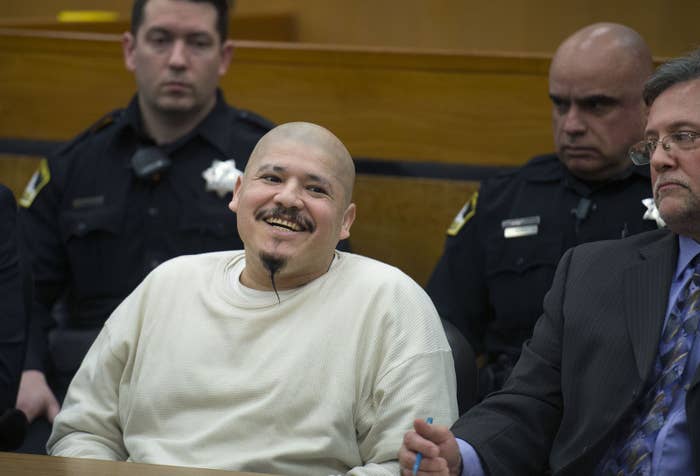 The video, which was first shared by the president on his Twitter account less than a week before the midterm elections, features Luis Bracamontes, a Mexican man who had been deported but returned to the US and was later convicted of killing two California sheriff's deputies in 2014.
The ad shows video from Bracamontes' trial and sentencing, including him saying, "I'm gonna kill more cops." With dramatic, sensational music playing in the background, the ad then reads, "Democrats let him stay."
The ad then shows images of the migrant caravan currently makings its way through Mexico. The ad falsely attempts to tie Bracamontes to the caravan of people fleeing Central America, though there is no evidence that is the case.
As of Monday afternoon, the video in Trump's tweet was viewed more than 6 million times.
The advertisement broadcast on television and Facebook was a shorter version of the clip Trump tweeted; again, it connected immigrants to crime.
On Sunday, NBC came under fire for airing the ad in primetime during the New England Patriots and Green Bay Packers football game.
Debra Messing, who stars on NBC's Will & Grace, tweeted to her fans, saying she is ashamed of the network.
"I want you to know that I am ashamed that my network aired this disgusting racist ad. It is the antithesis of everything I personally believe in, and what, I believe, our show is all about," Messing tweeted.
Judd Apatow, who has produced films and TV series for NBCUniversal, also tweeted his disappointment with NBC.
A spokesperson for NBC later said the network would pull the ad from airing "as soon as possible."
CNN refused to run the ad, calling it racist.
"When presented with an opportunity to be paid to take a version of this ad, we declined. Those are the facts," CNN PR tweeted in response to Donald Trump Jr.'s tweet saying CNN "only run[s] fake news and won't talk about real threats."
Brad Parscale, Trump's 2020 campaign manager, blasted NBC, CNN, and Facebook for refusing to run the ad, tweeting that the "#FakeNewsMedia ... are trying to control what you see and how you think."

People were quick to notice that Parscale did not mention that Fox News also pulled the ad.
"Sorry Brad, I couldn't hear you. I was watching a story on Fox News about why they pull the racist ad," a Twitter response reads.
When asked about claims that the ad is offensive, Trump told reporters, "a lot of things are offensive. Your questions are offensive."
[Editor's note: NBCUniversal is an investor in BuzzFeed.]