Ebola Vaccine Tests Suspended At Geneva Hospital
The trial was put on hold after four patients complained about joint pain in their hands and feet.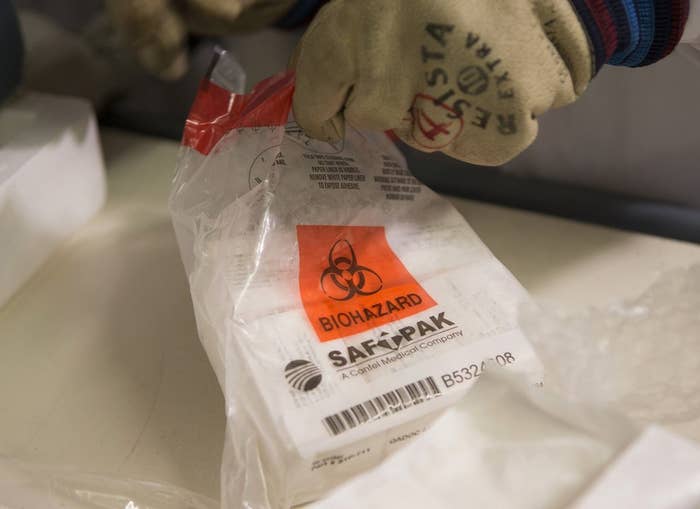 Geneva University Hospital has halted clinical trials of the Ebola vaccine after several recipients complained of pain, hospital officials told Reuters.
The vaccine, developed by Merck and NewLink, was suspended "as a measure of precaution" in 59 patients after four of the volunteers complained of joint pain in their hands and feet.
"They are all fine and being monitored regularly by the medical team leading the study," the hospital said in a statement.
The Ebola epidemic has infected approximately 16,000 people and killed almost 6,000 of them, according to figures by the World Health Organization. Liberia, Guinea, and Sierra Leone are the countries that have been hit the hardest by the epidemic.
The trials are set to resume on January 5 in up to 15 volunteers after tests are run to confirm the pain is "benign and temporary" the hospital said.
Calls made to Merck and Newlink weren't immediately returned.