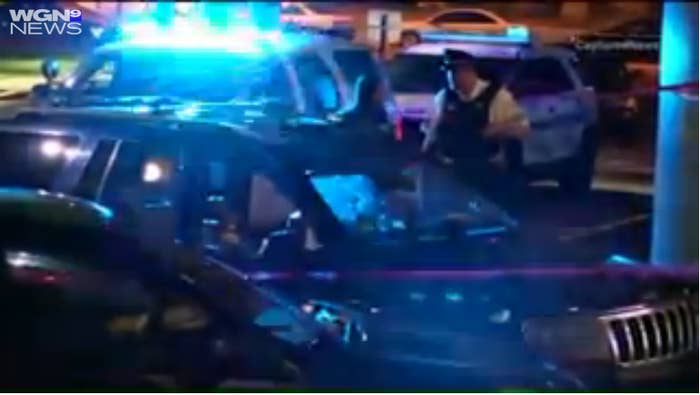 In a spree of gun violence across Chicago, at least 68 people had been injured — six of whom died — in 42 incidents in the city by Monday night of Memorial Day weekend, according to the Chicago Tribune.
The majority of the shootings happened on the West Side of the city, in or near the Harrison District, according to the Tribune.
Last year, 12 people were killed and 44 wounded over Memorial Day weekend. This year, 25 people were shot on Saturday alone.
The victims included 15-year-old Veronica Lopez, who was shot and killed Saturday as she rode in a Jeep.
Later that day, Garvin Whitmore, 27, was shot in the head while sitting in a car with the mother of his two children.
Mark Lindsey, 25, was also fatally shot while sitting in a car.
The fourth fatality came inside a BP gas station after 25-year-old Damien Cionzynski was shot in the head following an altercation.
On Monday night, a 44-year-old man and a 39-year-old man died in two separate incidents.
First Deputy Police Supt. John Escalante said the department had deployed thousands of additional officers on the streets, including the West Side, for the weekend.
"We're asking the men and women of the Chicago Police Department to step up and do their best, and so we're going to be out here with them," Escalante said in a press conference.
Escalante said the majority of Chicagoans were safe to celebrate the holiday Monday.
"It's a big city and it's a safe city," Escalante said. "It's about 1,500 people driving this violence. I'm confident we'll be able to turn this around."