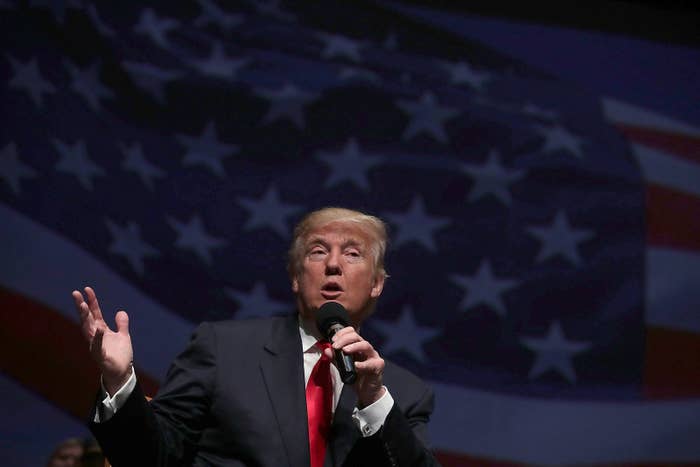 Donald Trump will no longer blacklist media outlets such as Politico, The Washington Post, and BuzzFeed News and will begin approving their press credential requests, CNN reported.
Several news organizations were previously barred from covering Trump campaign events as credentialed press. In June, Trump revoked the Post's press credentials, calling the newspaper unfair.
Reporters from the blacklisted outlets were still able to cover Trump rallies by attending as members of the public.
That same month, BuzzFeed News reporters went to a Trump rally to ask why they were banned from campaign events, but did not get a definite answer.
A campaign spokesperson told CNN the new policy will go into effect on Thursday.
"I figure they can't treat me any worse," Trump said in a statement to CNN.
A request for comment from Trump's spokesperson was not immediately returned.