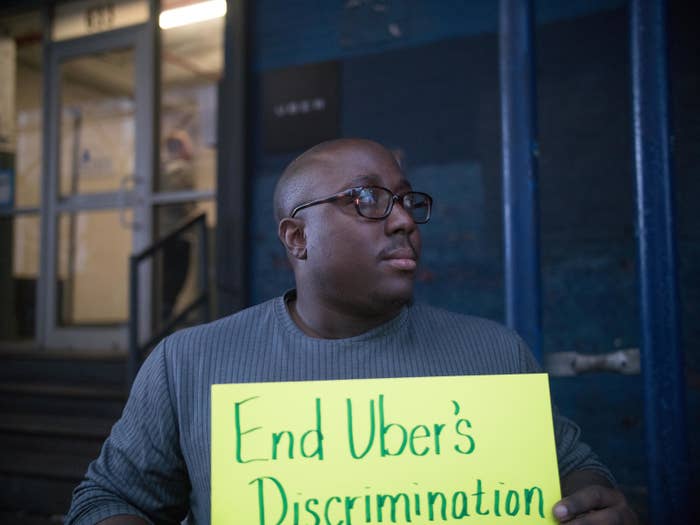 PHILADELPHIA — A disability rights advocate sent a letter Wednesday to the Democratic National Committee condemning its partnership with Uber.

The ridesharing company partnered with the DNC and was given a lot outside the Wells Fargo Center in Philadelphia for the duration of the convention.
"I am a Democrat and a wheelchair user," Dustin Jones wrote in his letter addressed to the chair of the convention and the secretary of the DNC. "I feel the impact of Uber's discrimination every day...Uber disregards our civil rights and devalues our lives by refusing to provide accessible vehicles in New York and other cities across the nation."

Jones filed a complaint last year with the Commission on Human Rights in New York City alleging Uber discriminates against people with disabilities. At the time, Uber responded by saying it "helped expand transportation options for New Yorkers with disabilities" and that cars in the city need to be able to store foldable wheelchairs
In the letter, provided exclusively to BuzzFeed News, Jones criticized the DNC's partnership with Uber and demanded an apology. Messages to Uber and the DNC were not immediately returned.
"Uber's shameful business practices do not align with the Democratic Party Platform, which opposes discrimination against people of color, the LGBT community and people with disabilities," Jones wrote.
This year's convention featured a speech by Anastasia Somoza, a wheelchair user who is also an advocate for disability rights.
"I expect better from Democrats," Jones wrote. "I can only hope that your candidates, Hillary Clinton and Tim Kaine, will respond by taking swift action to disavow the deal and condemn Uber's discrimination."