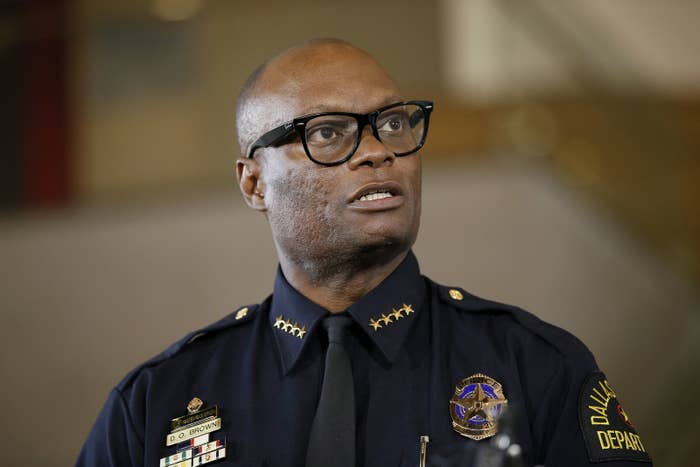 David O. Brown, the Dallas police chief who led the department through a sniper attack that left five police officers dead in July, announced Thursday that he plans to retire next month.

Brown's retirement comes after 33 years on the police force — the last six as police chief.
Brown did not give a reason for his retirement — which will go into effect on October 22 — but called it a "difficult decision" in a statement.
He joined the force in 1983 and "wanted to be part of the solution," according to his statement.
Brown, who grew to national prominence after the July attack, also referenced the incident in his statement.
"Officers, your extraordinary service will forever be etched in my heart and will serve as a guidepost for me in the next phase of my life," he wrote.
Following the attack, Brown urged protesters to join the force.
"We're hiring," he said during a press conference. "Get off that protest line and put an application in. We'll put you in your neighborhood and help you resolve some of those problems."
Three weeks later, the department announced that applications for the Dallas Police Department more than tripled since the shooting, averaging 40 per day.
The governor of Texas, Greg Abbott, released a statement thanking Brown for his "exemplary leadership."
"Thanks to his unwavering commitment to protecting his community, Dallas has emerged even stronger," he said.