Criminal Charges For Penn State Fraternity's Facebook Page Could Hinge On Victims Coming Forward
Police initially said any Kappa Delta Rho fraternity brother or alumnus responsible for posting photos of naked women on a secret Facebook page could face misdemeanor charges. But legal experts told BuzzFeed News that if victims come forward, the charges could be elevated to felonies.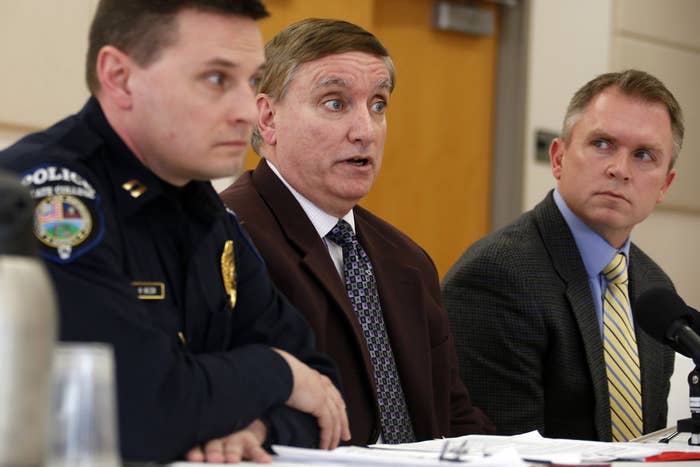 The criminal investigation and severity of potential charges for current and former members of Penn State's Kappa Delta Rho fraternity hinge on victims coming forward and speaking up, legal experts told BuzzFeed News.
On Tuesday, the State College Police Department, which is investigating the incident, told BuzzFeed News and said at a press conference that the people responsible for posting photos of mostly naked women — while sleeping or unconscious — on two private Facebook pages could potentially be charged with harassment and invasion of privacy, both misdemeanor charges.
"The ones we're concerned about are the ones with women who appear unconscious and unaware they were being photographed," Lt. Keith Robb of State College Police Department told BuzzFeed News.
But some legal experts said the page members could be liable for a multitude of other charges — including potential felonies. Bringing those elevated charges, though, mostly depends on whether the victims cooperate with law enforcement authorities.
"Harassment is one of those charges that tends to be a catch-all in criminal incidents," said Jill Engle, a law professor at Penn State University. She added that more information from the victims is needs to be brought to light.
Marina Angel, a professor at Temple Law School, said it is a serious offense if page members intentionally inebriated the women to take pictures of them.
"If they got the women doped up or intoxicated for the purpose of taking the pictures, then that would be a felony," she said.
If photos of more than one woman were posted without consent, Angel said the fraternity cannot claim it was unintentional.
Under that scenario, "at some point they decided this would be a good idea," she said. "The first [picture posted] they can claim was not intentional."
The Facebook group "2.0" was created about eight months ago, after the initial page, "Covert Business Transactions" was shut down after a victim discovered it.
According to the search warrant, a female visiting the fraternity saw a topless photo of herself on the first Facebook page when a member left it open on his computer.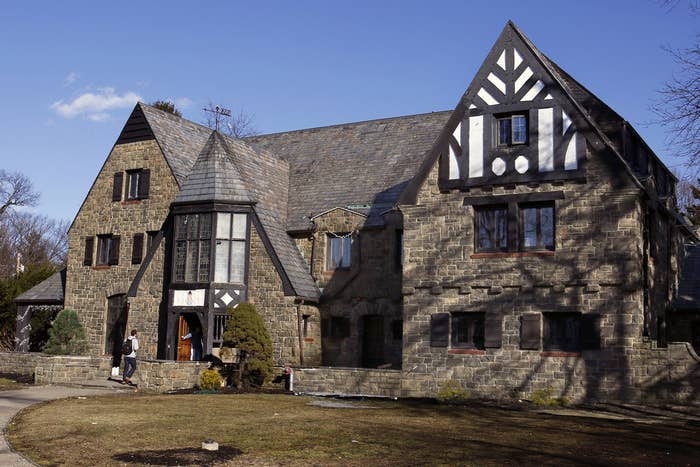 Angel argued that if the women in the photos were stripped of their clothes — meaning they didn't disrobe themselves — that could constitute an assault, a felony.
At Tuesday's press conference, police urged victims to come forward to assist with the investigation.
"The biggest challenge in the field of gender-based violence is to get women to come forward," Engle said, adding that it is important the investigation looks into the victims' state of mind. Police will try to investigate if the victim was able to provide consent for the photos and if someone intended to do harm.
"The legality of the activity is multilayered," she said. "There are still many unknowns."
Kristin Houser, vice president of public relations at the Pennsylvania Coalition Against Rape, said she was glad to see Penn State University and the national Kappa Delta Rho fraternity take swift action in suspending the fraternity.
"Swift and serious repercussions are very appropriate," Houser said.
Whether or not there will be criminal implications, Houser said, the behavior is exploitative and "a gross invasion of privacy."
"You have current students and alumni participating in the group for a year or more without anybody blowing the whistle and joking about ending up on the news," Houser said, referring to one group member saying some of their comments could "be on cnn [sic]." "Well there you go," Houser said, "you're on CNN."