Georgia congressman Buddy Carter berated a panel of top sports executives, specifically two women, with false or misleading statements during a hearing about abuse within the Olympic community.

The House Committee on Energy and Commerce's Subcommittee on Oversight and Investigations held a hearing Wednesday morning with US Olympic Committee Acting CEO Susanne Lyons, USA Gymnastics President Kerry Perry, USA Swimming President Tim Hinchey, USA Volleyball CEO Jamie Davis, and USA Taekwondo Executive Director Steve McNally — organizations at the center of several sexual abuse scandals.

During an aggressive line of questioning, Carter brought up the case of Bill McCabe — a former coach of a gymnastics gym in Savannah who was sentenced to 30 years in federal prison in 2007 for sexually exploiting children.
Carter said that McCabe was USA Gymnastics safety certified and a USA Gymnastics skills evaluator.
When asked if the organization had performed a background check on McCabe, Perry said she could not answer the question because she was not working with USA Gymnastics at the time.

"Find out who was there because I need an answer," Carter said. He later wrongfully stated that Perry was a member of USA Gymnastics' board of directors at the time.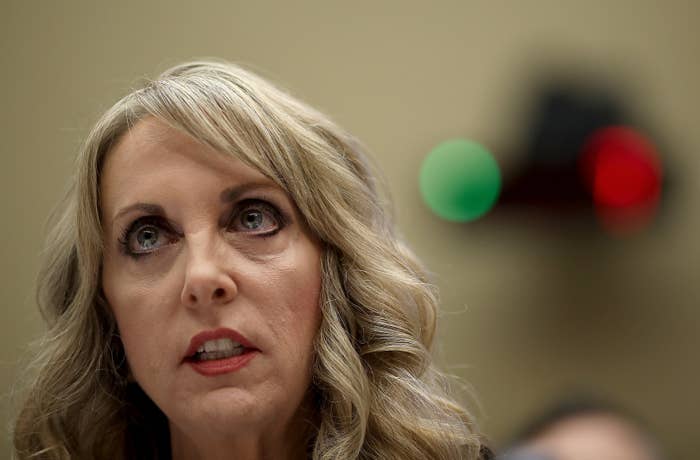 Perry was named CEO and president in November 2017 and took office a month later. Before that, she was not affiliated with the organization.

"This is ridiculous," Carter later said, interrupting Perry. "How you can work for an organization like this that let this happen. I've sat here throughout this whole hearing and there's one thing I've never heard from any of you ... and that is 'I'm sorry.' I haven't heard from any one of you say to the parents, to the children, to the grandparents, 'I'm sorry' — and that's despicable."
"If you don't want to say sorry I don't want to talk to you," he said concluding his line of questioning with Perry.
Perry, though, began her opening statement by apologizing to those affected by Larry Nassar's abuse.
"First, I want to apologize to all who were harmed by the horrific acts of Larry
Nassar," Perry said. "I was in the courtroom to listen to the incredibly courageous women explain in vivid and painful detail the damage he did to their lives. Their powerful voices will not be forgotten."
The chair of the committee, Gregg Harper, also corrected Carter saying that all witnesses during their opening statements acknowledged responsibility.
"Rep. Carter did not hear a sufficient apology during the hearing and simply was seeking a proper 'I'm sorry' for the victims of these horrific crimes and their families," a spokesperson for the congressman said in a statement following the hearing."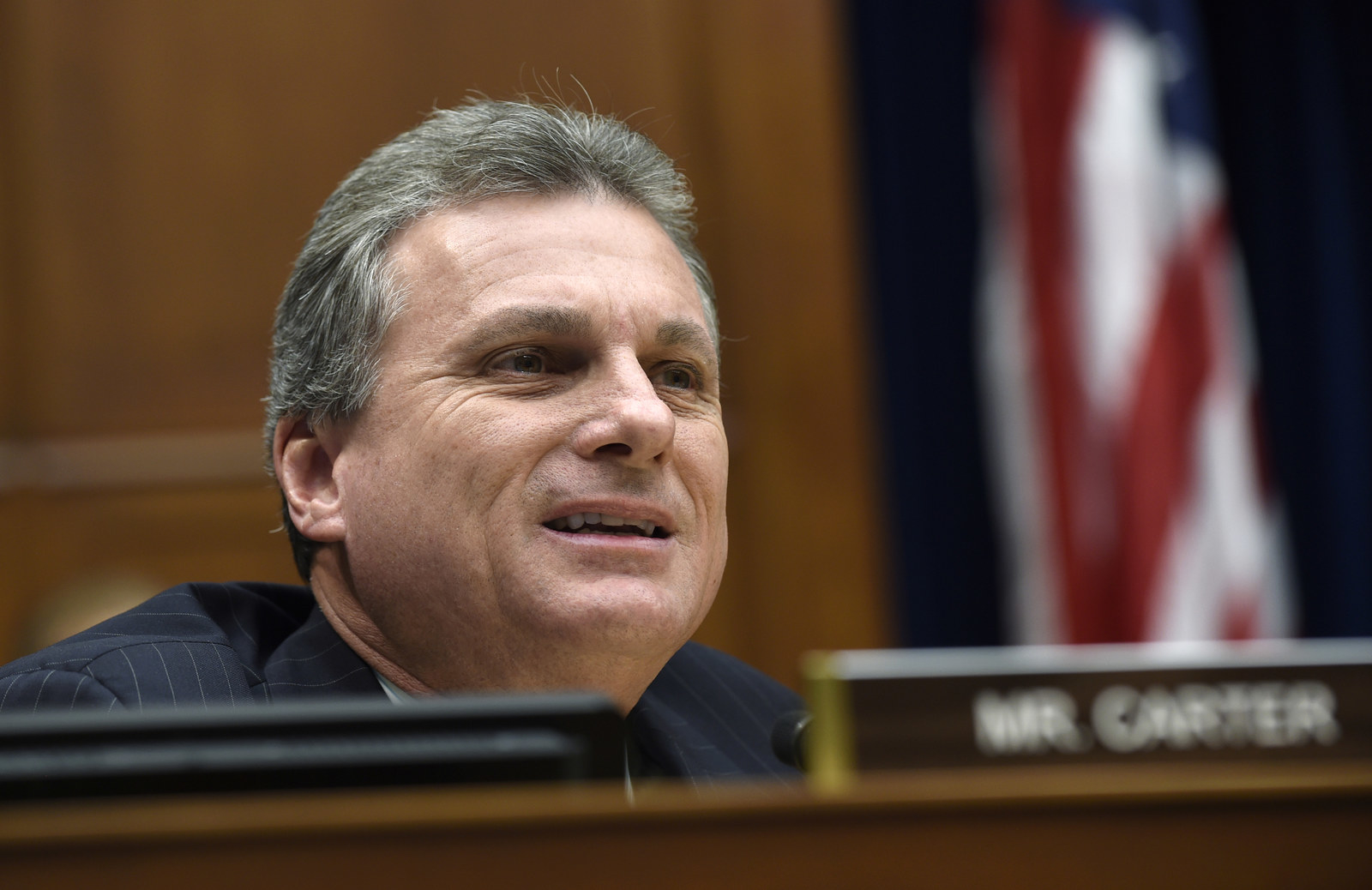 Carter also called on Lyons to resign over a comment she made in an email in 2014.
"Ms. Lyons it is my understanding you wrote in an email about a former USA Taekwondo athlete who sent information, who filed an ethics complaint, you wrote in an email 'this sounds like the same old BS" did you write that in an email?" Carter asked.
When Lyons said she did, Carter called for her to immediately resign.
"That insensitivity tells me that you are not fit to serve in that position."
The full email Carter referenced — which was reported by the Washington Post — provides more context into Lyons' comments.
According to the Washington Post, a Taekwondo athlete contacted the US Olympic Committee after USA Taekwondo did not ban a coach accused of sexual abuse.
"This sounds like the same old BS. ... Allowing a potential sexual predator to continue to coach without having an appropriate investigation and conclusion is unacceptable," Lyons wrote in the March 2014 email according to the Washington Post. Lyons then forwarded the documents to three USOC executives.

"Hopefully USOC staff can assist in some way, at least to protect the girls involved," Lyons wrote.
Carter did not respond to a request for comment on the inaccuracies.