This College Junior Was Shot Twice After Stopping An Attempted Sexual Assault
Kyle Richard chased after a man who allegedly tried to sexually assault a woman at a Long Island house party.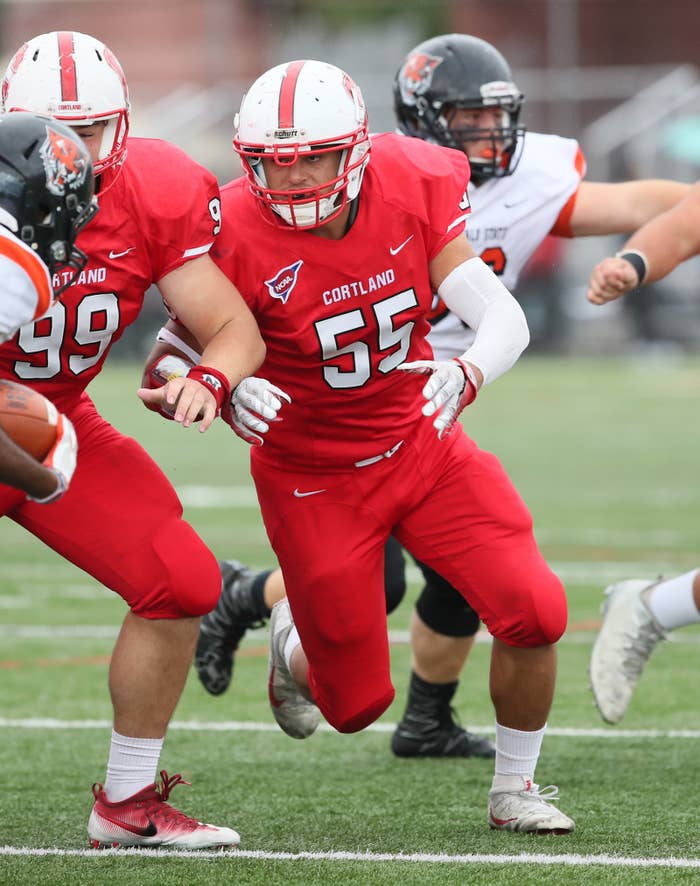 Kyle Richard, a junior in college, is being credited with stopping an attempted sexual assault at a Long Island house party last summer and chasing after the alleged perpetrator — who then shot at the 20-year-old kinesiology major three times, striking each of his legs.
Richard, a student and linebacker on the football team at SUNY Cortland in upstate New York, went to a house party on Long Island in July 2017 with his friends from high school while he was home from school for the summer. As he was getting ready to leave, Richard heard noises coming from the bathroom — the sounds, he said, of a woman's cry.
"I didn't know what was going on," Richard told BuzzFeed News. "I just knew something what up."
Using his shoulder, Richard said he and one of his friends pushed open the door and saw a man standing behind a young woman with his hand on her neck, attempting to assault her. The woman was crying and bleeding from the mouth, Richard said.
Richard asked the young woman what happened, and she told him the assailant was trying to rape her.

"My first thought was, 'oh hell no,'" Richard said.
The man fled the house and Richard ran after him. Richard caught up to him in the front yard, confronted him, and asked what had happened in the bathroom.
"I asked him what he was doing to that girl," Richard said. "He kept telling me to chill."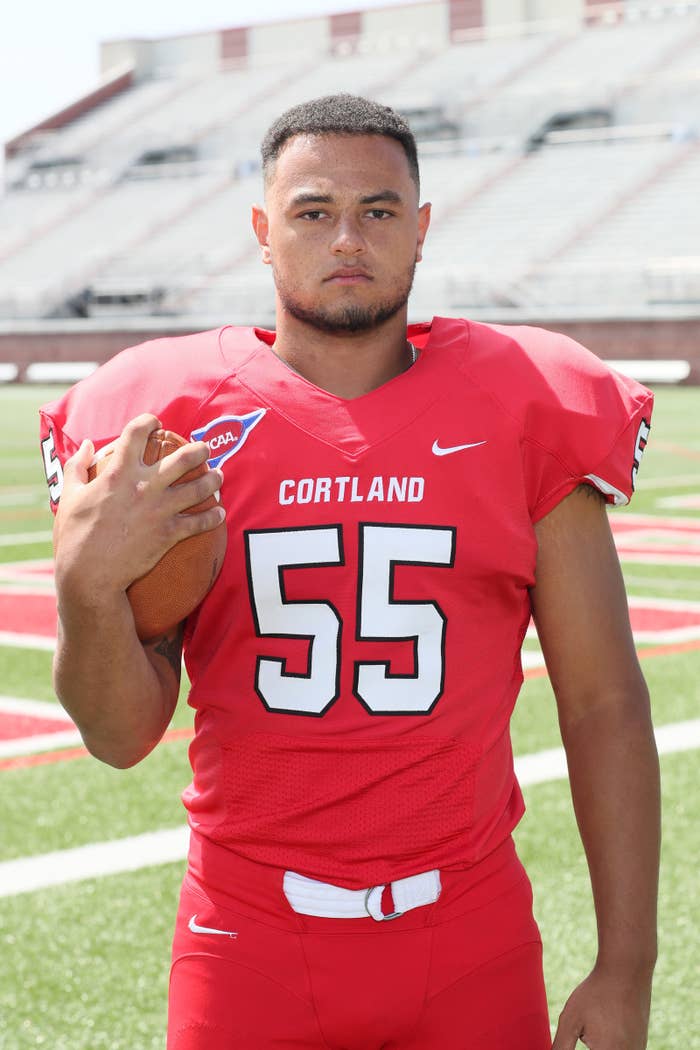 The man, who was about 15 feet away from Richard, pulled out a gun and shot at Richard three times — hitting him once in each leg, with the third flying over his shoulder — and fled.
A few days later, Ahkhazyah Wright was arrested and charged in the incident, a Nassau County Police Department spokesperson told BuzzFeed News. The spokesperson also confirmed Richard's account of the incident.
"He did stop the sexual assault," the police spokesperson said of Richard, adding that the young man's mother is a sergeant with the Nassau Police Department.
Wright was charged with two counts of first-degree assault, two counts of criminal use of a firearm, attempted sexual abuse, unlawful imprisonment, and criminal obstruction of breathing. Wright, who is currently in jail, pleaded not guilty.
Wright's lawyer, Robert F. Schalk, told BuzzFeed News, "we cannot comment on pending litigation."
Richard was transported to a nearby hospital and made a full recovery — even returning to the football field in the fall 2017 semester.

On the way to the hospital, Richard recalled wondering if the woman from the party — who he didn't know — was ok. "This could have been my friend, this could have been anybody," he said. Richard said he would do what he did again, saying he "was raised that way."
Richard is being honored Wednesday in New York City by former vice president Joe Biden with the Biden Courage Award from It's on Us — a campaign Biden founded to promote sexual assault awareness and prevention.

While accepting his award, Richard was also presented with a letter from NFL commissioner Roger Goodell, congratulating him.
At Wednesday's event, Biden commended Richard for his bravery and encouraged men not to be silent bystanders.
"Not everyone can be a hero like Kyle," the former vice president said. "But you have an obligation to holler ... to step up."
Since the incident, Richard said he has advocated for more bystander awareness, saying people who witness a potential sexual assault have a responsibility to intervene.
"I'm not a hero ... but I do appreciate when people call me a hero," he told BuzzFeed News. "It's nice, but people could become heroes at any moment. When it comes to [preventing sexual assaults] it just takes a little bit to be a hero."
"Kyle is a remarkable young man whose courage and compassion is an inspiration to us all," SUNY Cortland President Erik J. Bitterbaum said in a statement to BuzzFeed News. "He exemplifies the type of active and selfless engagement with the world that we encourage in all our students. Needless to say, we are incredibly proud that he is part of the SUNY Cortland community."