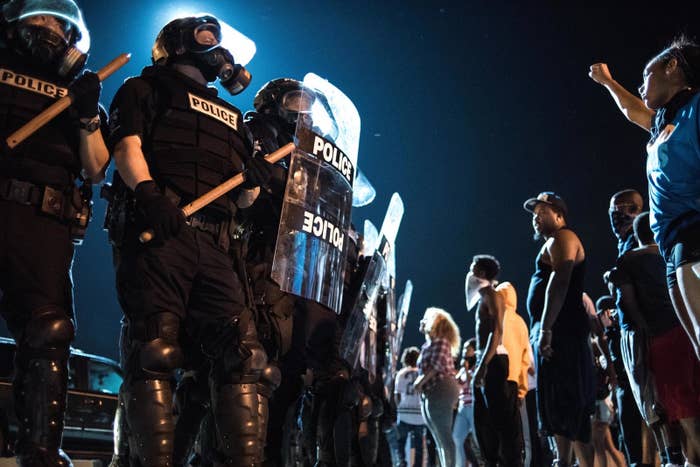 Charlotte Police Chief Kerr Putney said Wednesday that a black man fatally shot by officers Tuesday was armed with a handgun, disputing the man's family's claim that he was holding a book at the time of the shooting.
Putney could not say definitively whether the man, 43-year-old Keith Lamont Scott, raised the weapon and pointed it toward an officer.
"He did have a weapon when he exited the vehicle," Putney said. "Officers were giving loud, clear verbal commands. The suspect exited the vehicle with a handgun, threatening officers."
The statement from police comes after a night of unrest in the city where protesters took to the streets, throwing rocks and damaging multiple vehicles. Putney said one protester was arrested and 16 officers were injured.
"It's time to change the narrative, because I can tell you from the facts that the story's a little bit different as to how it's been portrayed so far, especially through social media," Putney said.

Scott's family on Wednesday said they continue to have more questions than answers about how he died. In a statement, Rakeyia Scott, his wife, described him as a loving husband, brother, and friend, and asked protesters to gather peacefully.
"As a family, we respect the rights of those who wish to protest, but we ask that people protest peacefully. Please do not hurt people or members of law enforcement, damage property or take things that do not belong to you in the name of protesting," she said. "After listening to remarks made by Charlotte-Mecklenburg Police Chief Putney today, we have more questions than answers about Keith's death. Rest assured, we will work diligently to get answers to our questions as quickly as possible."
Attorney General Loretta Lynch also said on Wednesday that the Department of Justice is "assessing the incident."

"Unfortunately, we saw several instances of violence during the protests, and 12 police officers and a number of demonstrators were injured as a result," Lynch said. "Protest is protected by our Constitution and is a vital instrument for raising issues and creating change. But when it turns violent, it undermines the very justice that it seeks to achieve and I urge those demonstrating in Charlotte to remain peaceful in their expressions of protest and concern."
On Tuesday, around 4 p.m., officers were searching for a suspect with an outstanding warrant at an apartment complex, Putney said during Wednesday's press conference. Officers approached Scott when they saw him in his vehicle and gave him "loud and clear commands" to exit the car.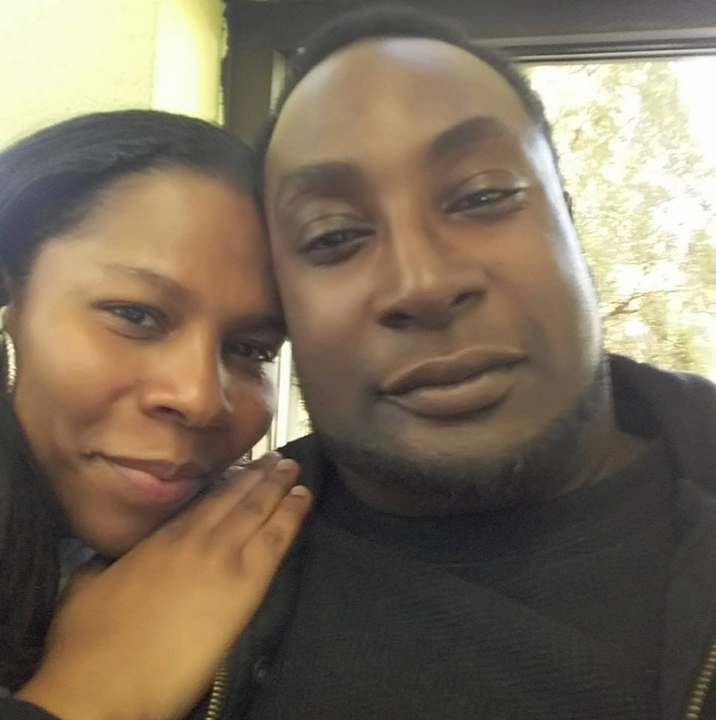 Putney said that Scott then exited the car armed with a handgun and officers yelled at him to drop the weapon. When Scott did not put the gun down, Putney said the man was perceived as a threat and Officer Brentley Vinson, who is also black, fired his gun, striking Scott.
Detectives investigating the shooting recovered a handgun at the scene, Putney said.
On Tuesday night, a man identifying himself as Scott's brother told Fox 46 that Scott was holding a book at the time of the shooting, rather than a gun. But the Charlotte police chief disputed that assertion.

"I can tell you a handgun was seized," Putney said. "I can tell you we did not find a book."

Putney went on to say that Vinson, the officer who shot Scott, was in plain clothes with a vest that had a police logo on it. He was not wearing a body camera. Three other uniformed officers were equipped with body cameras, but Putney said he would not release the footage during an ongoing investigation.
Vinson has no disciplinary history with the department's internal affairs bureau, Charlotte police told BuzzFeed News.
Chester Poe, Scott's childhood friend, told BuzzFeed News he believes the police chief's statement that Scott was carrying a gun was "was bullshit plain and simple."
Poe, who started a memorial page or Scott on Facebook, said he and Scott's family are "mad, distraught, and feel betrayed."
Poe remembered his friend, who he grew up with on the same block, as "caring, dependable, genuine, and sensitive. That was what we loved about him."
In a rally in Orlando on Wednesday, presidential candidate Hillary Clinton sent her "condolences and prayers to the families" of Scott and Terence Crutcher, a black man shot and killed by police officers in Tulsa, Oklahoma, last Friday.

"There's still a lot we don't know about what happened in both incidents," Clinton said in her opening remarks.

"But we do know that we have two more names to add to a long list of African-Americans killed by police officers. It's unbearable. And it needs to become intolerable," she said before adding that 12 police officers were injured in demonstrations that followed Scott's death.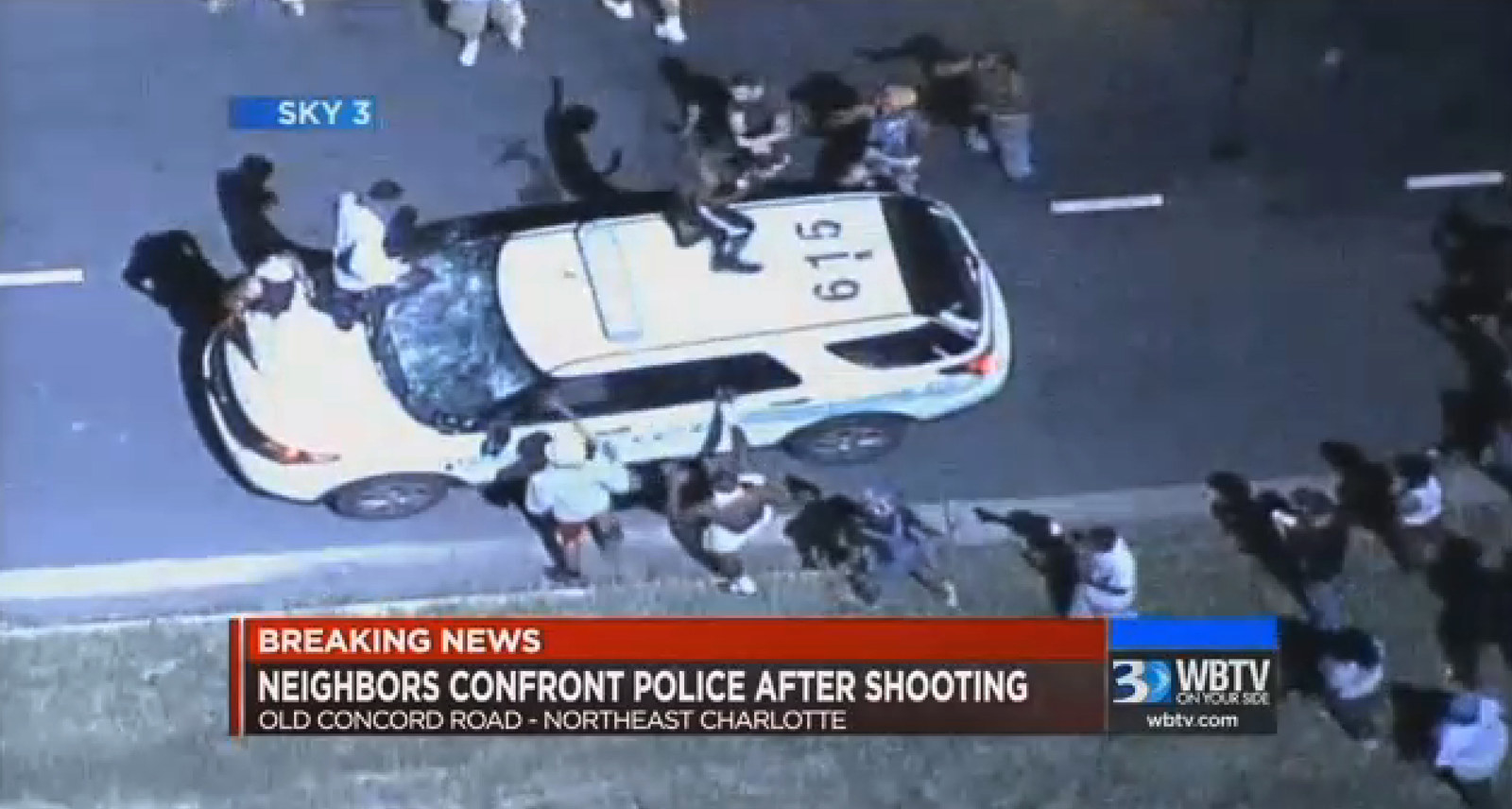 "We are safer when communities respect the police and police respect communities," Clinton said.
The ACLU of North Carolina released a statement Wednesday calling on the Charlotte Police Department to release the footage captured from body and dash cameras.

"In the interest of transparency and accountability, and particularly in light of conflicting accounts about the shooting, the Charlotte-Mecklenburg Police Department should quickly release any and all footage it has of the events leading up to the shooting, as well as the shooting itself," Karen Anderson, executive director of the ACLU of North Carolina, said in a statement. "The department should also explain why the officer who shot Mr. Scott was not wearing a body camera."
In a Facebook Live video posted Tuesday, a woman who identified herself as Scott's daughter said "the police just shot my daddy four times for being black," adding that he was disabled and didn't have a gun.

Putney and Charlotte Mayor Jennifer Roberts said the city is preparing for more protests Wednesday.

"We're hoping for the best and preparing for the worst," Putney said.