This is Carly Rae Jepsen.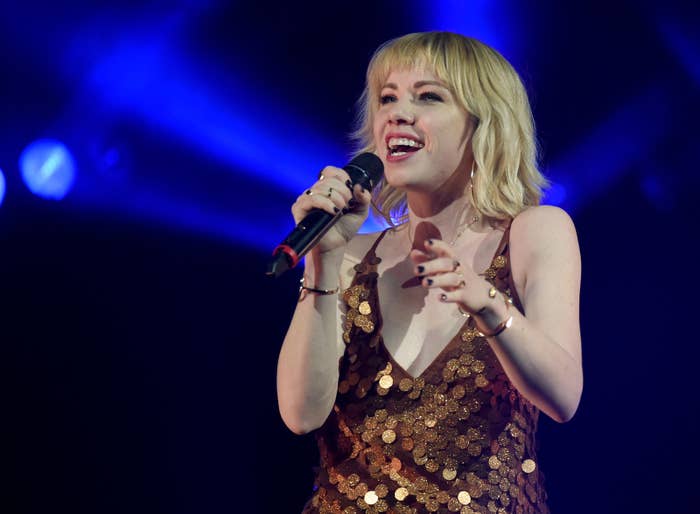 This is a sword.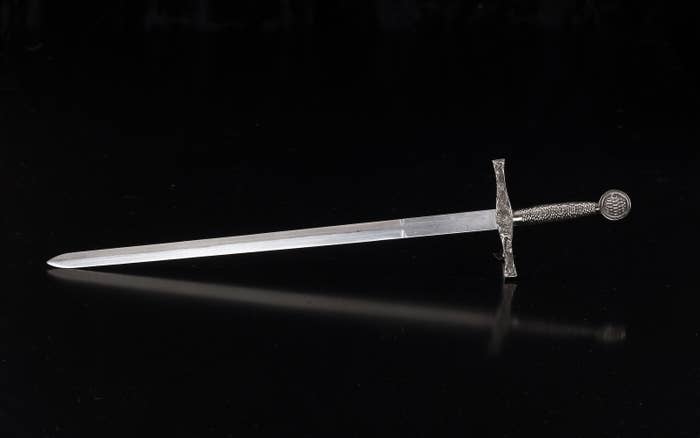 And now Carly Rae Jepsen has one and this is a big deal.
Many of you may be asking whyyyyy this matters? Gather around. We're about to tell you a story.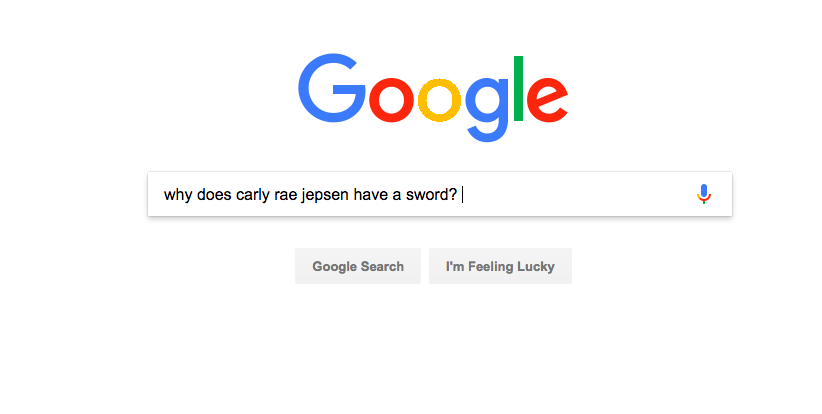 Once upon a time — back in January of this year — a meme was born.

It all started when the Sword Lesbian Opinions Tumblr account laid it out, loud and clear: "petition to give Carly Rae Jepsen a sword."
"i like her and think she should have one," read the post.
And honestly, why not? Fans were on board and just like that, a meme was born.

An army of fans gathered online to discuss giving their queen the weapon.
Art was created.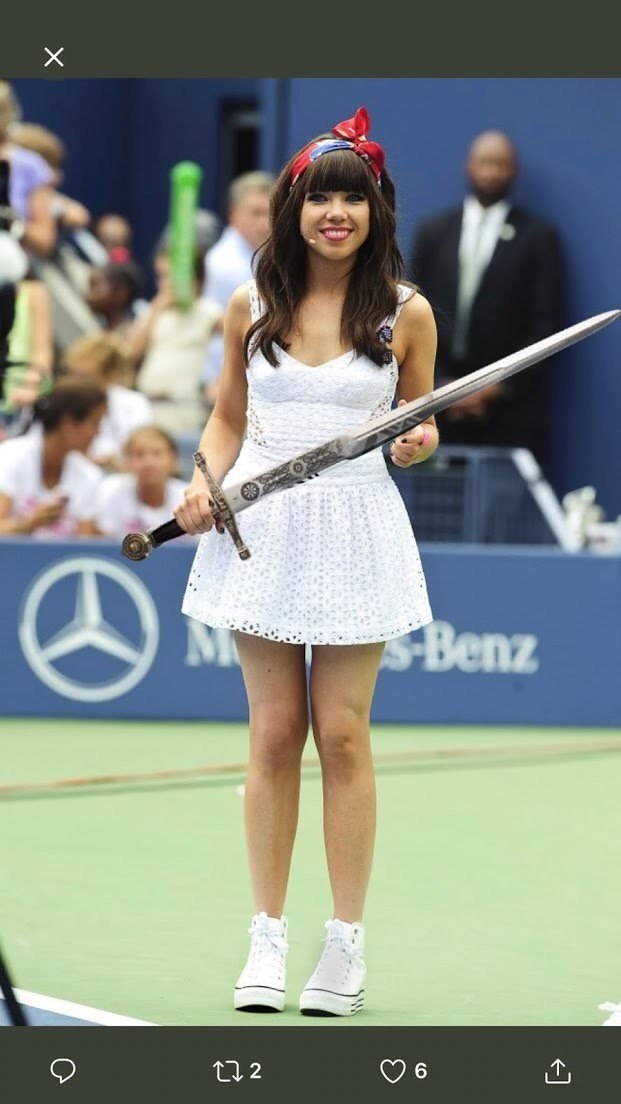 Plans were devised.
This was a movement.
But would they succeed?
Momentum was building. In April, a Twitter account was created to call out the injustice on a daily basis.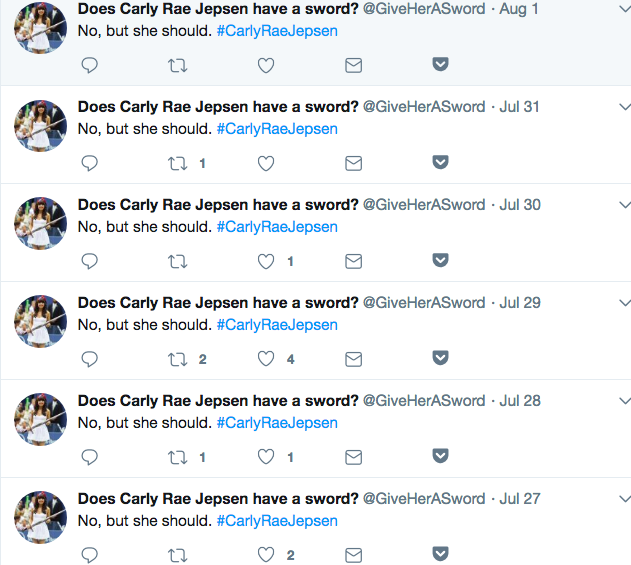 And then, on Aug. 4, 2018, during the Lollapalooza music festival in Chicago, thanks to the internet, a prophecy was fulfilled.
While Jepsen performed the appropriately titled song "Cut to the Feeling," a large, inflatable sword made its way through the crowd, onto the stage, and into her hand.

Like the leader she is, Carly raised the sword above her head while declaring, "Oh yeah, a sword!"
A truly historic moment.
So there you have it. Carly Slay (don't @ me) Jepsen now has her sword.