Asian Pseudonym Used By Poet To Get Published Belongs To An Actual Person
The pseudonym Michael Derrick Hudson chose to pen his poems with belongs to an Indiana woman and she's not happy, her sister told BuzzFeed News.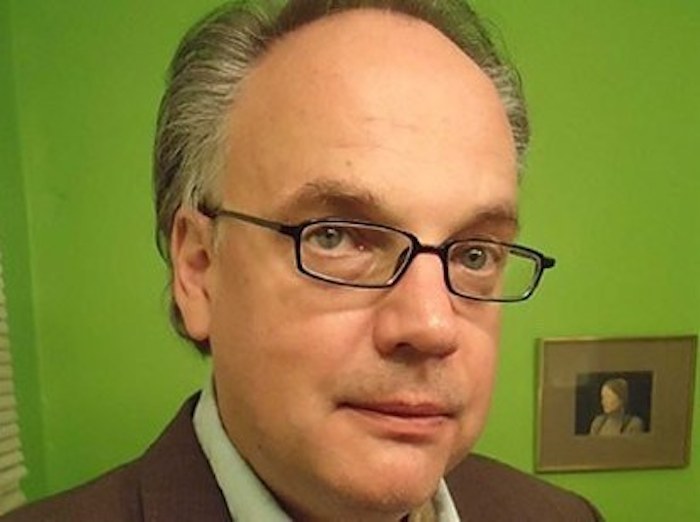 The pseudonym Michael Derrick Hudson chose to pen his poems with belongs to a Fort Wayne woman he possibly crossed paths with in high school, according to the woman's sister.
Hudson shocked the poetry world last week when it was revealed that he was published under the name Yi-Fen Chou. Hudson said he used the pseudonym as a "strategy" to increase his chances of getting his poetry published.
Ellen Y. Chou confirmed with BuzzFeed News that the poet was using her sister's name without her consent, as first reported by The News Sentinel.
"I think what he did was highly fraudulent and unethical," Ellen Y. Chou, Yi-Fen Chou's sister, told the newspaper.
Chou told BuzzFeed News that Hudson and her sister both attended Wayne High School in Fort Wayne, Indiana, although Yi-Fen has no recollection of being in any classes with the poet.
"She simply asks Mr. Hudson to stop using her name immediately and permanently," Chou said, adding that her sister does not want to speak publicly as she does not want to "tarnish her professional reputation through any association with him."
Hudson's poem "The Bees, the Flowers, Jesus, Ancient Tigers, Poseidon, Adam and Eve" was selected for The Best American Poetry 2015. In his bio for the anthology, Hudson said the poem was rejected 40 times when he first wrote it. When using the pseudonym, however, the poem was rejected just nine times before Prairie Schooner took it.

The anthology's guest editor, Sherman Alexie, defended his decision to publish the poem, even after learning the true identity of Yi-Fen Chou.
"I'm a brown-skinned poet who gave a better chance to another supposed brown-skinned poet because of our brownness," he said in a blog post, adding that nepotism is "as common as oxygen" in the poetry world.
Chou doubted Hudson's assumption that being Asian would get him noticed.
"He seems to think we have it easy, but we don't," she told the New York Times. "We all worked very hard to achieve our own success. I'm just appalled by his actions."