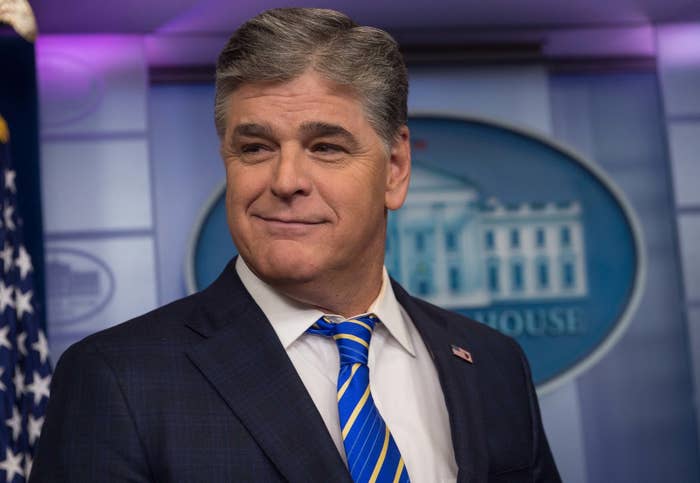 A former Fox News guest who last week said she was banned from the network after refusing Sean Hannity's purported invitation to his hotel, on Monday said the encounter did not amount to sexual harassment.
Debbie Schlussel appeared on a the Pat Campbell Podcast on Friday and said that Hannity repeatedly invited her back to his hotel while they were both in Detroit for a book signing event in the early 2000s.

"He had me stand up there with him while he signed books and I felt very weird," Schlussel said on the radio show. "These people don't know me and they didn't come for me to sign their books. So then I left to get ready for the show and he said, 'Why don't you come back with me to my hotel?' and I said no, I have to get ready for the show."

Schlussel, a conservative political commentator known for making inflammatory remarks about Muslims, went on to say that Hannity invited her back to his hotel room again after the show. She said she declined the offer and was subsequently never booked on Fox News again.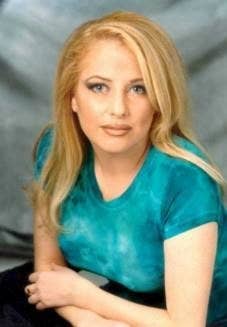 "It was made clear to me that I didn't go back to his hotel with him after and I got a very weird feeling about the whole thing, and I kind of knew I wouldn't be back on his show," she said on Friday.

On Monday, Schlussel told LawNewz that while she stands by her account, she does not think the encounter amounted to sexual harassment.
"I would never accuse him of that," Schlussel told LawNewz. "Sexual harassment has a special meaning under the law, and I would never accuse him of that.
Schlussel went on to clarify her previous comments, saying that Hannity invited her back to his hotel, not his hotel room.
"I never thought I was sexually harassed by Sean Hannity, I thought he was weird and creepy not someone I liked," she said.

In an interview with BuzzFeed News Monday, Schlussel maintained that everything she said on Friday's podcast is true, but she never said it was sexual harassment.

"I would not use those words [sexual harassment] to characterize what happened," she told BuzzFeed News. "He made me feel uncomfortable and in my opinion it was very inappropriate behavior."
Hannity vehemently denied Schlussel's account, saying she is someone who seeks attention "by any means necessary, including making unfounded personal attacks."

"Let me be clear — the comments about me on a radio show this week by this individual are 100% false and complete fabrication," Hannity said in a statement.
Hannity's statement goes on to say:
This individual is a serial harasser who has been lying about me for well over a decade. The individual has a history of making provably false statements against me in an effort to slander, smear and besmirch my reputation.


The individual has not just slandered me over the years but many people who this individual disagrees with.

This individual desperately seeks attention by any means necessary, including making unfounded personal attacks and using indefensible and outrageous political rhetoric.

My patience with this individual is over. I have retained a team of some of the finest and toughest lawyers in the country who are now in the process of laying out the legal course of action we will be taking against this individual.

In this fiercely divided & vindictive political climate, I will no longer allow slander and lies about me to go unchallenged, as I see a coordinated effort afoot to now silence those with conservative views. I will fight every single lie about me by all legal means available to me as an American.
Schlussel's radio interview came the same week Fox News fired top-rated host Bill O'Reilly following several sexual harassment allegations, and amid new accusations of sexual harassment and racial discrimination.
On Sunday, former Fox News anchor Alisyn Camerota accused Roger Ailes — the former head of Fox News who was ousted last year following allegations of sexual harassment — of saying "grossly inappropriate" things to her and inviting her to his hotel room.
Also on Sunday New York magazine reported that seven additional employees are expected to join a lawsuit filed against Fox News in March alleging racial discrimination in the network's accounting department.
On Monday, Hannity tweeted a link to the LawNewz story, saying "already the story changes."
Schlussel did not immediately respond to a request for additional comment.