5 Ways The Government Affects Your Sex Life
From whether you live with your partner to whether you break up, taxes and government benefits have the power to change your most intimate behavior.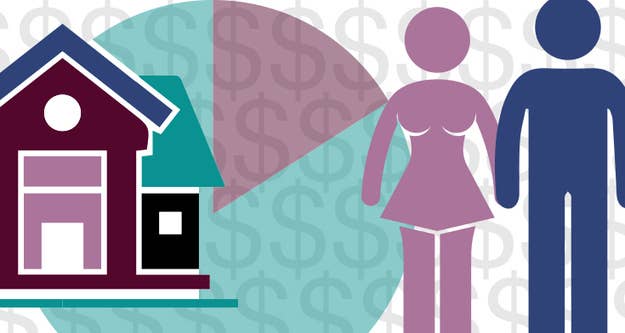 All the recent talk of budget deficits may have you worried about the government's hand in your pocket, but your pocket is not the only part of your pants you should be concerned about; financial decisions made on Capitol Hill have the potential to influence behavior in the bedrooms of the nation.
We all know the economic climate can determine if we are able to find, or keep, a job, how much money we take home from that job at the end of the day, and the prices we pay when we exchange that money for goods and services. And while it may not seem obvious, decisions made in the more intimate areas of our lives, like the decision to enter or exit a sexual relationship, are also influenced by those same economic conditions.
As college costs go up, teens have more sex partners.

As taxes on the rich go down, divorce rates might go up.

And as housing prices go down, so do divorce rates.

As unemployment benefits go down, cohabitation could go up.

As taxes on alcohol rise, STD rates go down.

Marina Adshade teaches at the Vancouver School of Economics at the University of British Columbia. She is the author of Dollars and Sex: How Economics Influences Sex and Love.

Got a confidential tip? Submit it here.