This week President Trump reinstated the "Global Gag Rule," which prohibits international groups that accept US health funding from using any of their other money to provide — or even talk to women about — abortion.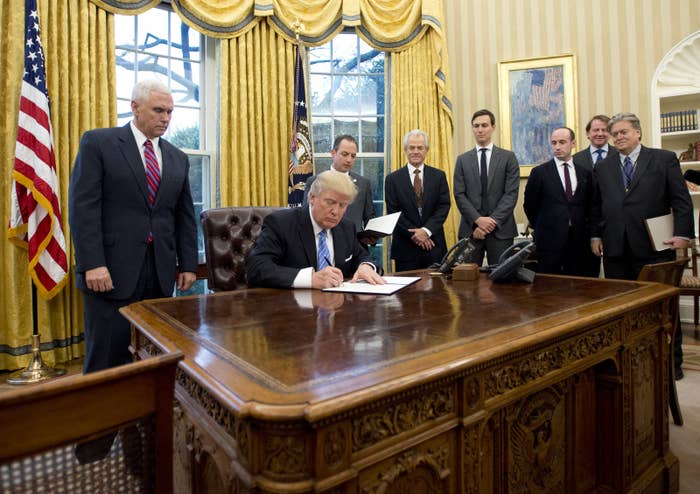 This photo of a bunch of men watching Trump sign a rule about women's bodies has spawned plenty of responses in the press and on social media around the world.
A French feminist group called 52 — named because women make up 52% of France's population — created this image of a parody news article with a ~slightly~ different version of the photo. It imagines Hillary Clinton surrounded by women, signing a ban on ejaculation for non-procreative purposes.
"It's a joke," a 52 member named Sophie told BuzzFeed News, "to ridicule something that boggles the mind: For centuries, it's been men who dictate women's bodies."
"Women are told what they should wear, what salary they're entitled to... Trump has only just become president, and the first thing he does is take a step backward by signing this piece of legislation."
"This picture of the president shows very well how men get to dictate the rights women have," she said. "It really wound us up."
"On social media, some people pointed out the fact that one would ever see a photograph depicting a group composed exclusively of women signing legislature over what men are allowed to do with their genitalia. That was our starting point. We thought, Hey, why don't we make such a picture?"
The activists used a picture from 2009 that depicts Barack Obama surrounded by the "WASPs", a group of women fighter pilots from World War II, to whom he was awarding the Congressional Gold Medal.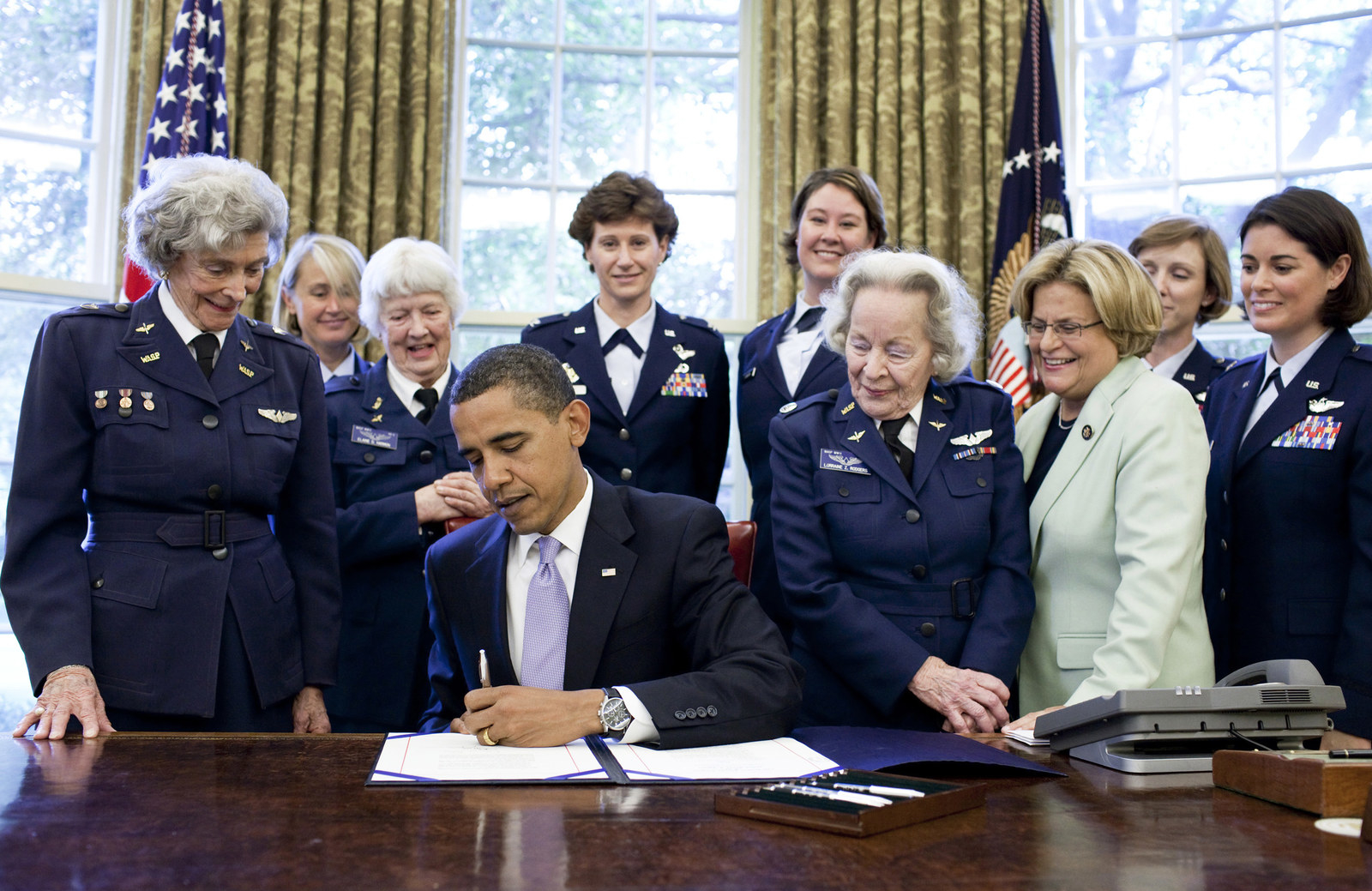 The picture has already been shared on Facebook over 17,000 times, and has gathered more than 6,800 reactions.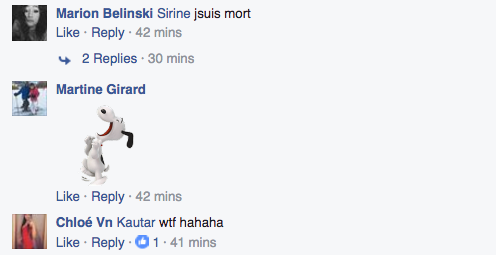 "We took the idea of a support and empowerment network as our starting point," Sophie said.
"The media often speak — with good reason — of rapes, of inequality, of extra work hours that women do... We, on the other hand, felt we wanted more empowerment. We want to take actions which help women become aware of their strength, and of the power it gives them. And also of the fact that we are a majority, since women represent 52% of the French population."