What Happens To Your Stock When A Hedge Fund Takes Over
Activist investing exploded this year, from Olive Garden to Sotheby's and everything in between. Here's a look at how companies targeted by activist hedge funds performed in the market after the fact.
Men's Wearhouse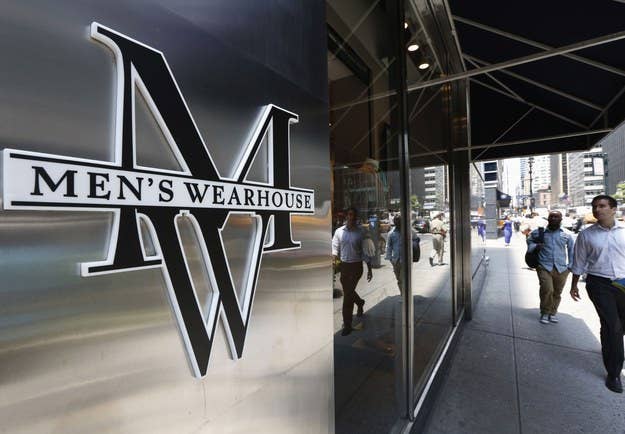 What happened? Throughout the first few months of the year, activist hedge fund Eminence Capital pushed hard for Men's Wearhouse to acquire rival suit retailer JoS. A. Bank. The deal faced a lot of pushback from that latter, but eventually closed in March for around $1.8 billion, netting Eminence a hefty profit.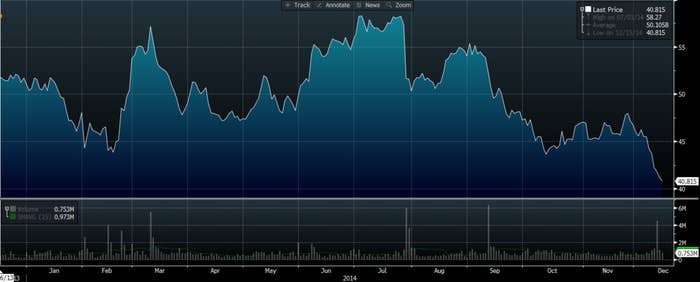 How has the stock done? Not well, actually. The day the deal was announced, shares of Men's Wearhouse spiked at $57.14 each, but have steadily declined in the nearly nine months since, besides a brief period this summer when they stayed in the high $50 range. Today Men's Wearhouse is trading around $40 per share.
Sotheby's
What happened? In May, activist investor and hedge fund titan Dan Loeb secured three seats on the auction house's board, which resulted in its CEO's ouster six months later.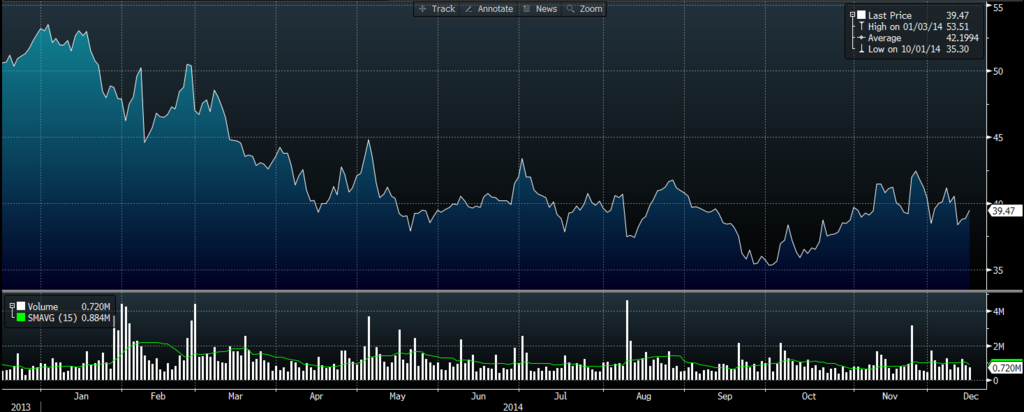 How has the stock done? Since Loeb and his directors took their board seats in early May, Sotheby's shares have remained relatively flat, going from around $44 each then to a price of $39.40 per share today.
Dow Chemical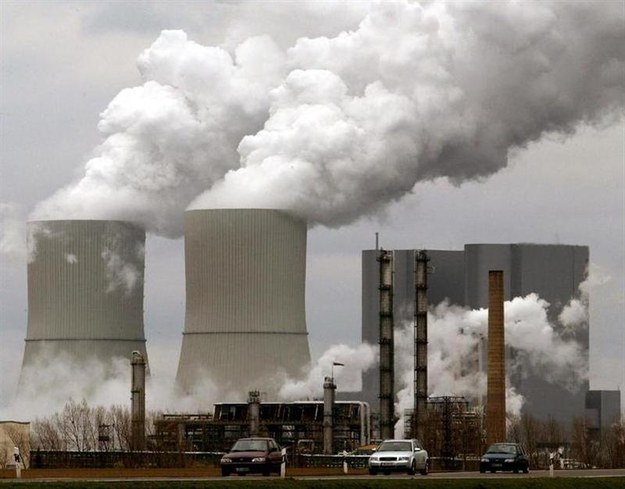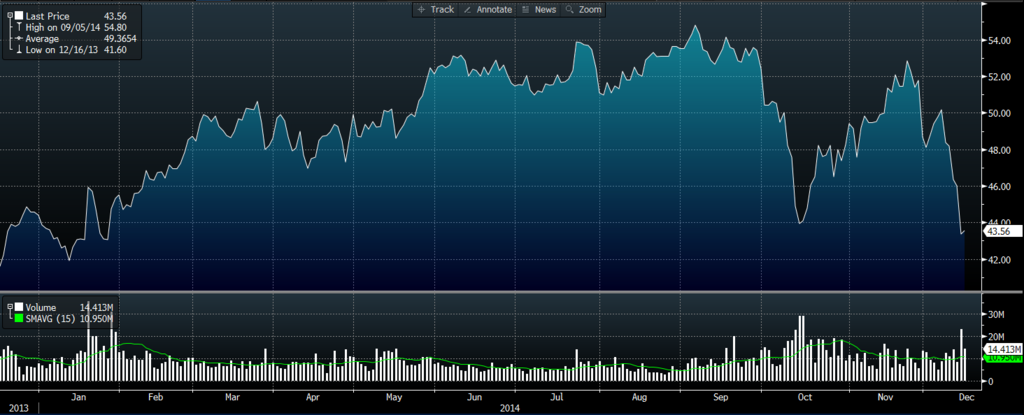 How has the stock done? It's down, but it's still early. Loeb just won his board seats less than a month ago, but throughout the course of his campaign, shares of Dow have had a roller coaster of a year, ranging plus or minus $10 each and currently trading around $43.45 per share.
Darden Restaurants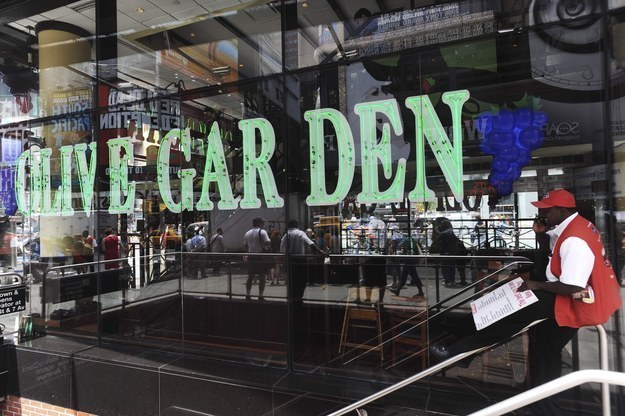 What happened? In what was perhaps the biggest activist investor victory this year, Jeff Smith and his Starboard Value hedge fund successfully replaced the entire Darden board, which included its CEO, after nearly a year of calling for massive changes at the Olive Garden parent's upper management level.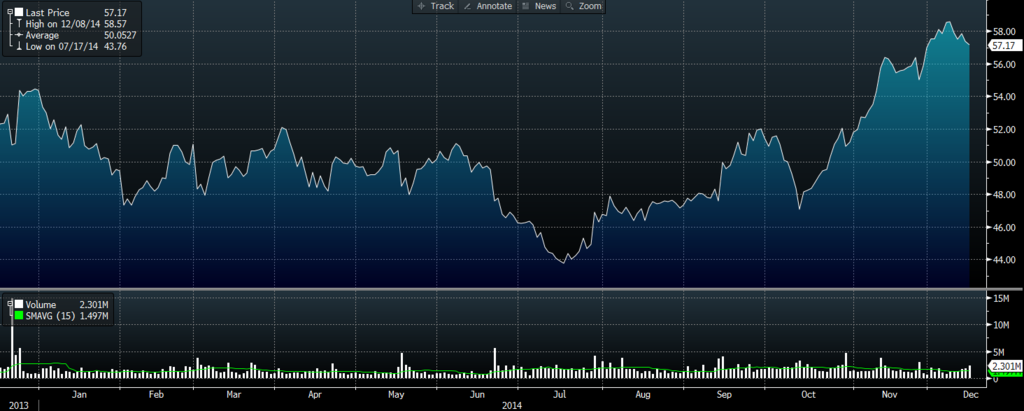 What did the stock do? From the moment Starboard took over the Darden board, shares of the company's stock have risen significantly, going from around $47 each to nearly $57.20 today.
Abercrombie & Fitch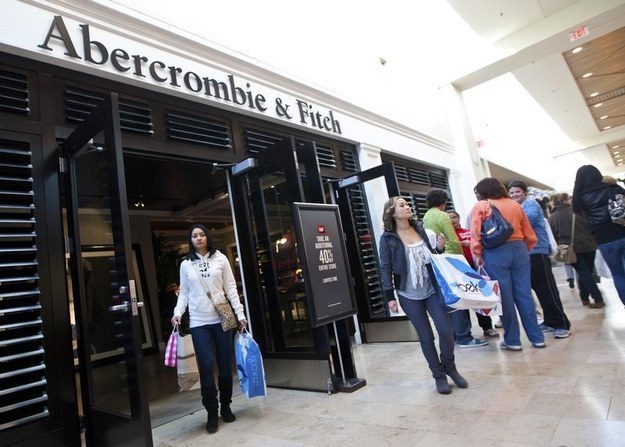 What has the stock done? It's been up and down, going from about $37 per share when Engaged won its board seats, to nearly $45 per share at the end of the summer, and now trades at $27.28 per share on the heels of its leadership change.
Bob Evans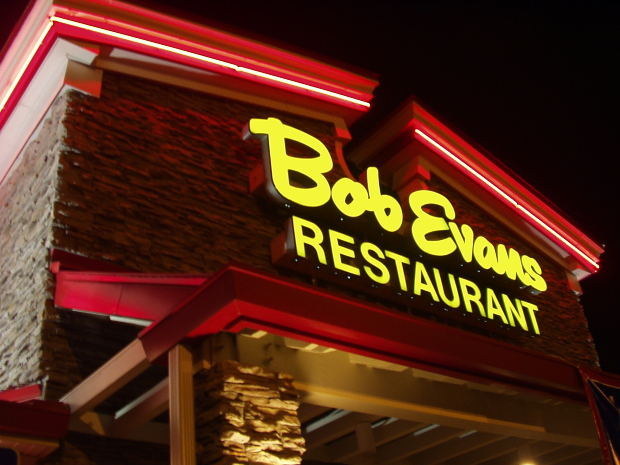 What happened? In August, after a year of fighting for change on the restaurant company's board, Sandell Asset Management claimed five seats on the Bob Evans board. The activist investment fund wanted to spinoff parts of the company, including its packaged foods division.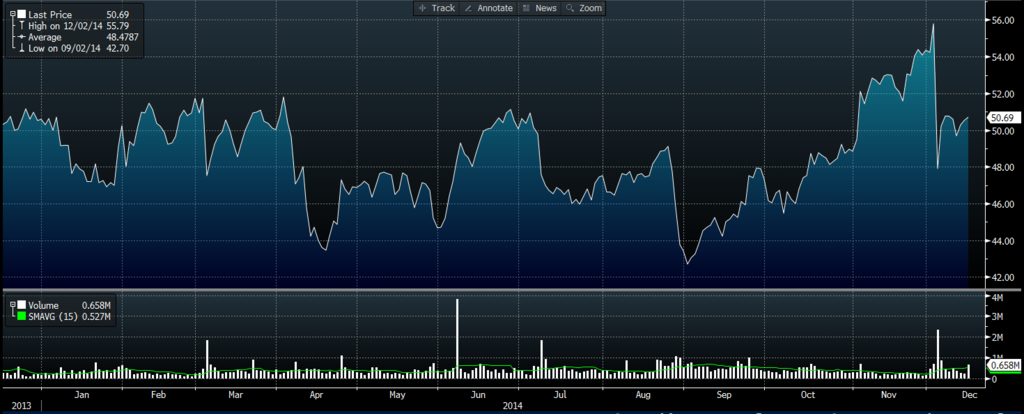 What has the stock done? Shares of Bob Evans shot up after Sandell claimed victory, going from $49 to more than $55 each. Recently, on weaker than expected earnings results, Bob Evans is trading near the $49 mark again.
Walgreen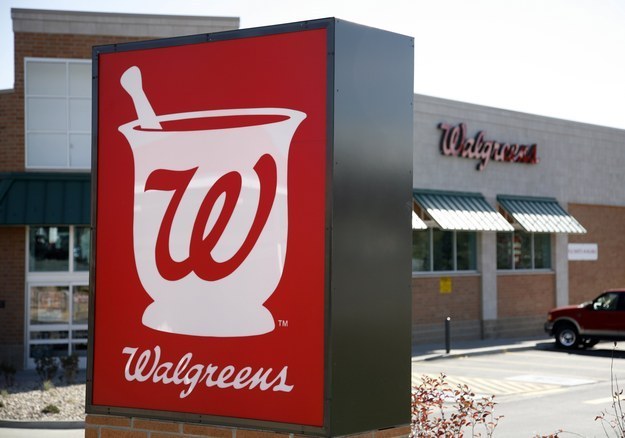 What happened? In early September, activist hedge fund giant Jana Partners scored two seats on Walgreen's board with just 1% of the stock in its $11 billion portfolio.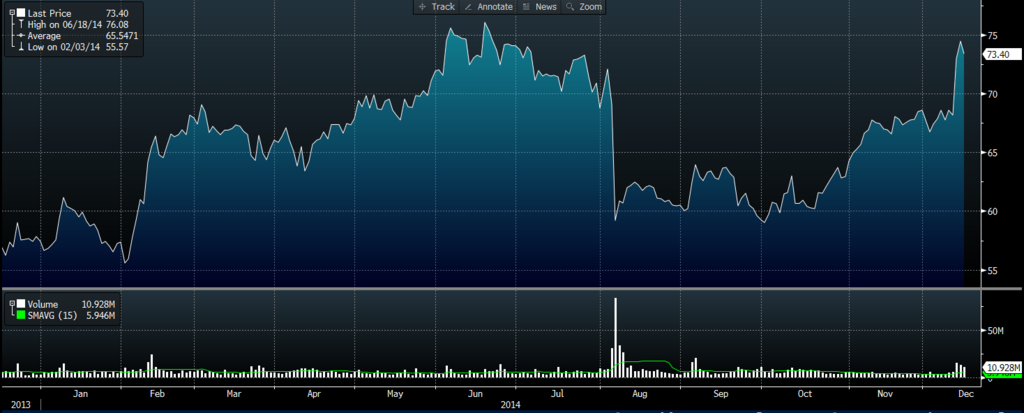 What did the stock do? Shares of Walgreen have steadily climbed since Jana took its seats in the board room, going from $64 each in September to around $73.50 today.
Petsmart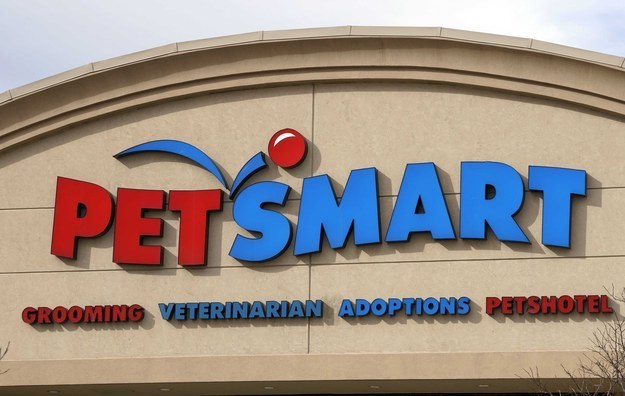 What happened? Another Jana Partners target, Petsmart faced mounting pressure to put itself up for sale from the hedge fund, including the potential release of incriminating internal documents that Jana said would show just how dire the situation inside the pet supply giant. Now, a number of private equity suitors are circling Petsmart, with Apollo Global rumored to be the leading buyer candidate.

What has the stock done? Since mid-summer, Petsmart stock has risen nearly $20 per share, and is currently trading around $81 per share, suggesting a sale could be near.
Allergan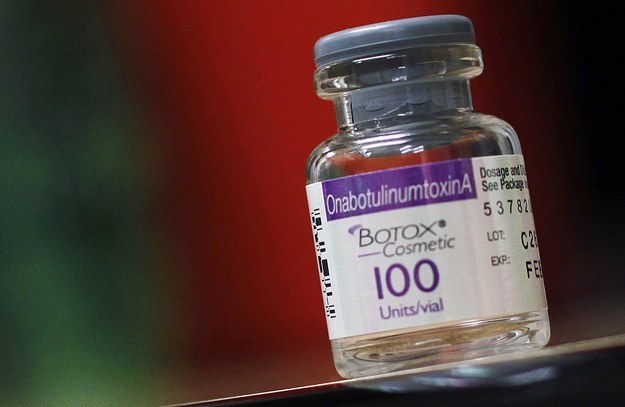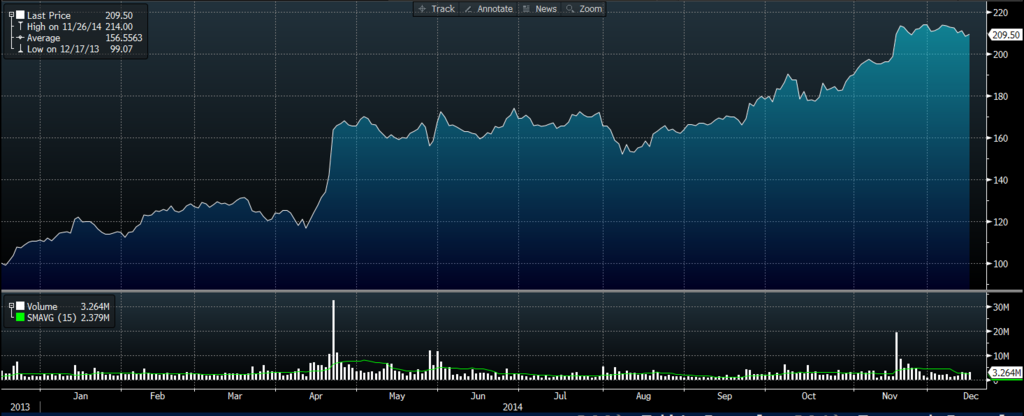 What did the stock do? Since Ackman's involvement in early spring, shares of Allergan have nearly doubled, rocketing up from around $120 each to nearly $209 today.