The Uber And Netflix-Inspired Soho House Of Private Jets Is Now A Thing
Our flights-to-Nantucket nightmare is coming to an end.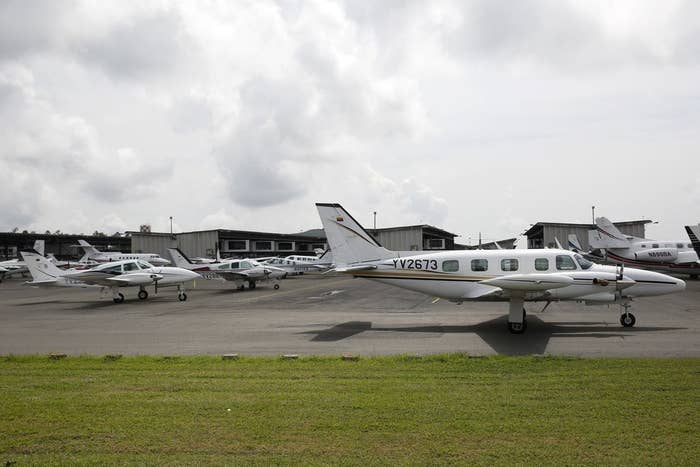 It's a problem familiar to many inhabitants of the Northeast corridor: You take an Uber to your private members club, fire up Netflix on the iPad while texting your assistant to arrange a private plane to the Hamptons for the weekend, and then suddenly, a wave of discontent crashes over you.
How is it that in 2015, you wonder, there is still not a mobile-based service that can combine all of these experiences?
Wonder no more. Beacon is a new on-demand, subscription-based private flight service launching in June, created by the founder of a pioneer of the "all-you-can-fly" model, SurfAir. According to a publicity email, a Beacon membership, which starts at $2,000 per month, is "a mix between Uber and Soho House," the chain of expensive, members-only clubhouses spread across Europe and North America.
Go on?
"Our goal is simple, get our passengers from point A to point B – and build a kind of high net worth social network in the sky. If Netflix lets you watch unlimited movies with a monthly subscription, why not follow the same model for air travel."
In this case, point A to point B means flights running between a handful of Northeastern destinations: New York, Boston, Nantucket, and East Hampton. But it's the "who you are" part that founder Wade Eyerly says differentiates Beacon from just your run-of-the-mill private jet service.
"We've already been called the Soho House in the sky," Eyerly said. "One of the things that changes with a subscription model is the relationships. If you fly on this commuter airline with the same 500 people, you'll get to know them."
And Eyerly hopes that membership will become a corporate perk, giving business travelers an all-you-can-eat subscription for use in work and play. "It's like when there's a box of cereal with a shiny toy at the bottom, my kids will want it and I'm going to buy that one," he said. "With Beacon, a company's employees are going to say, Daddy, Daddy buy us this one, because there's also the personal use benefit, they can use it for their weekend travel to Nantucket or the Hamptons."