There Sure Were A Lot Of Stock Downgrades Last Quarter
Analyst downgrades of Fortune 100 companies nearly doubled the number of upgrades last quarter. Why were market watchers so pessimistic?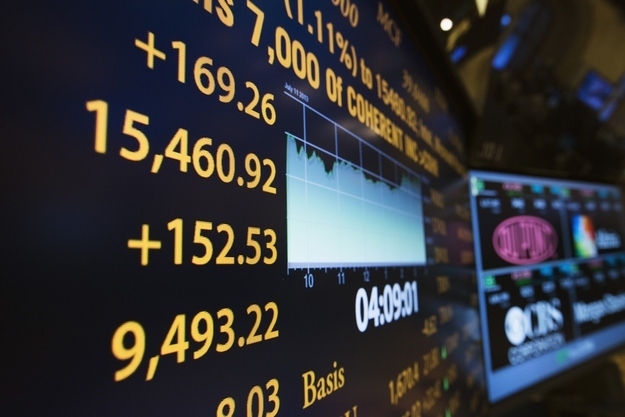 The number of Fortune 100 companies that experienced net downgrades from analysts nearly doubled those that received net upgrades over the last 90 days. That's according to data from StarMine compiled by Thompson One Analytics showing that while there were 21 companies receiving net upgrades from analysts in the last 90 days, there were 39 companies whose stock analysts felt would lose value in the months to come due to various market factors.
So just what might those factors be? Firstly, momentum often leads analysts to believe a peak has been reached and a stock will likely turn the corner downward in the months ahead. The stock price history isn't the only cause for a downgrade; analysts also take into account sector- and company-specific data and trends that could affect the direction a stock will take.
As for the recently downgraded list, industries represented are as varied as technology, finance, entertainment, and construction (full list below). In a few cases, the downgrades come as little surprise.
Construction giant Caterpillar's downgrade comes on the heels of comments from that hedge fund titan Jim Chanos made at CNBC's Delivering Alpha Conference last month that he was shorting the stock, citing a lack of financial flexibility.
And in the case of powerhouse stock Amazon, the company experienced a rise in share price in the face of a recent earnings miss, which may have given analysts a cause for concern, though CEO Jeff Bezos doesn't really seem to care all that much.
Disney's stock experienced something similar after the company's release of The Lone Ranger flopped tremendously on its opening weekend. Though shares were trading up by about 1% the Monday morning following the weekend, it's been mostly downhill ever since.
Net Upgrades of the Last 90 Days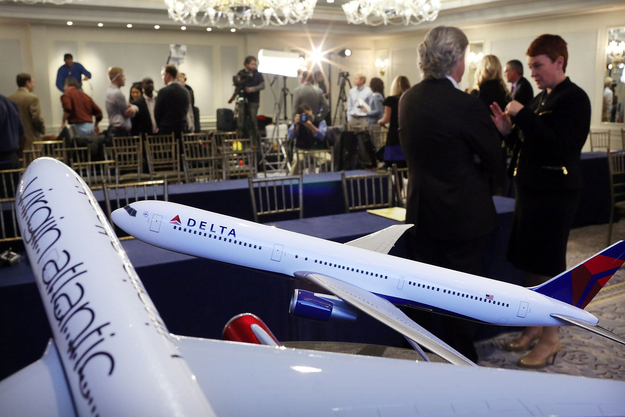 AAPL Apple Inc
ADM Archer Daniels Midland Co
ALL Allstate Corporation
BG Bunge Limited
BHI Baker Hughes Incorporated
CMCSA Comcast Corp
CSCO Cisco Sys Inc
DAL Delta Air Lines Inc
FOX AU Twenty-First Century Fox Inc
HES Hess Corp
HPQ Hewlett Packard Co
IM Ingram Micro
JCI Johnson Ctls Inc
LMT Lockheed Martin Corporation
LYB Lyondellbasell Industries Nv
PSX Phillips 66
SLB Schlumberger Ltd
T AT&T Inc
TSN Tyson Foods Inc
UAL United Continental Holdings Inc
WMT Wal-Mart Stores Inc
Net Downgrades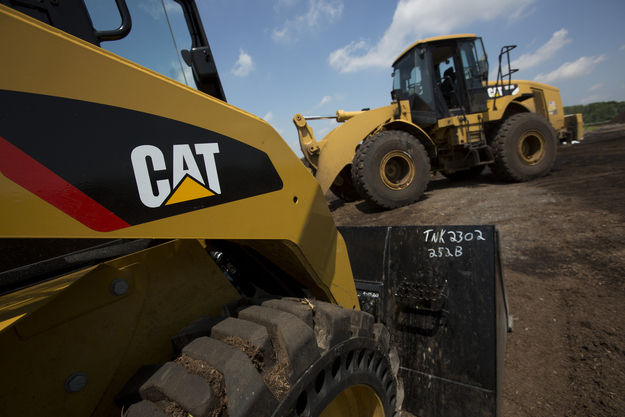 ABC AmerisourceBergen Corp
ACN Accenture Plc
AET Aetna Incorporated
AMZN Amazon.Com Inc.
AXP American Express Company
BAC Bank Of America Corp
CAT Caterpillar Incorporated
CI CIGNA Corporation
CVX Chevron Corp
DD EI Du Pont De Nemours & Co
DE Deere & Company
DIS Walt Disney Company
FDX FedEx Corp
FOXA Twenty-First Century Fox Inc
GOOG Google Inc
HON Honeywell International
HUM Humana Inc
IBM International Business Machines
INT World Fuel Services Corporation
INTC Intel Corporation
JNJ Johnson & Johnson
KR Kroger Co/The
MCK McKesson Corp
MMM 3M Co
MPC Marathon Petroleum Corp
MSFT Microsoft Corp
ORCL Oracle Corporation
PAA Plains All American Pipeline Lp
PFE Pfizer Inc
PRU Prudential Financial Inc
SWY Safeway Inc
TGT Target Corporation
UNH UnitedHealth Group Inc
UPS United Parcel Service-Cl B
UTX United Technologies Cp
VLO Valero Energy Corporation
WAG Walgreen Co
WFC Wells Fargo & Co
WLP Wellpoint Inc