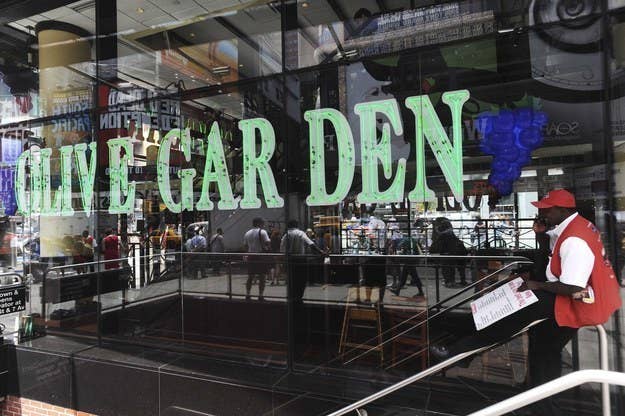 As Olive Garden parent company Darden Restaurants prepares to face off against activist hedge fund Starboard Value at its annual shareholder meeting this Friday, here's a look back at some of the craziest, most drama-filled moments in the nearly year-long saga.
1.
It all started when Barington Capital, an activist hedge fund, called for Darden to spin off the struggling Red Lobster and Olive Garden chains.
Barington released a presentation on Olive Garden and Red Lobster in mid-December outlining why Darden should split into two different businesses, or spin off the two struggling chains, calling the new business "Darden Mature," and strive to keep upper management stable and improve its focus.
2.
Then another hedge fund, Starboard Value, jumped into the fight.
The activist hedge fund currently leading the charge for change at Darden bought a 5.6% stake in the company a few days after Barington released its presentation, and added its name to the Darden improvement cause. It would end up having a lot of ideas of its own on how to turn Darden around.
3.
While Olive Garden seemed untouchable, Darden agreed to cast off Red Lobster.
After facing mounting pressure from the activist investors, the company said it would consider a spin-off of the Red Lobster brand only, and would not do anything with Olive Garden. This concession appeared to be an acknowledgement of the need for at least some change at Darden.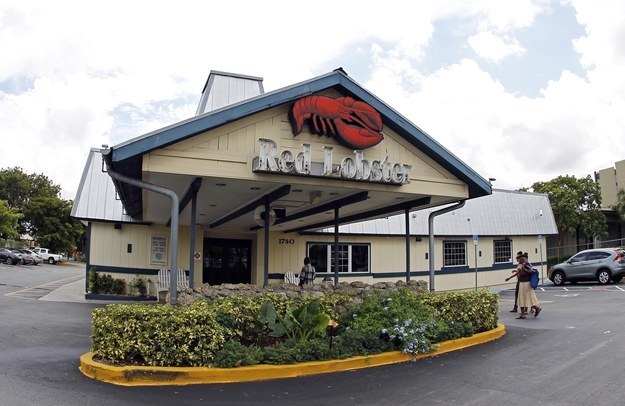 4.
But Starboard was upset that it or other shareholders didn't have a say in the decision, which it said could lose them $850 million.
The $2.5 billion hedge fund was not about to let Darden decide its own course of action, which Starboard felt could lose investors $850 million in value should it go through. In February, the activist hedge fund released a letter stating it wanted to put the matter to a shareholder vote.
5.
Other Darden shareholders were like, "Yeah, we want to talk about this. Let's have a meeting."
A major, if fleeting, victory for Starboard came in April, when the hedge fund said it had gathered enough support to hold a special shareholder meeting to discuss the potential sale of Red Lobster.
6.
But Darden decided to pay its shareholders no mind and went ahead and sold Red Lobster for $2.1 billion, which seems like a lot but actually wasn't.
The buyer, private equity firm Golden Gate Capital, was hastily selected to orchestrate "a fire sale" a fuming Starboard and Barington argued.
7.
That turned out to be a big mistake on Darden's part.
Barington called the deal "horrific," while Starboard took things to a whole new level, launching a fight for control of the entire Darden board.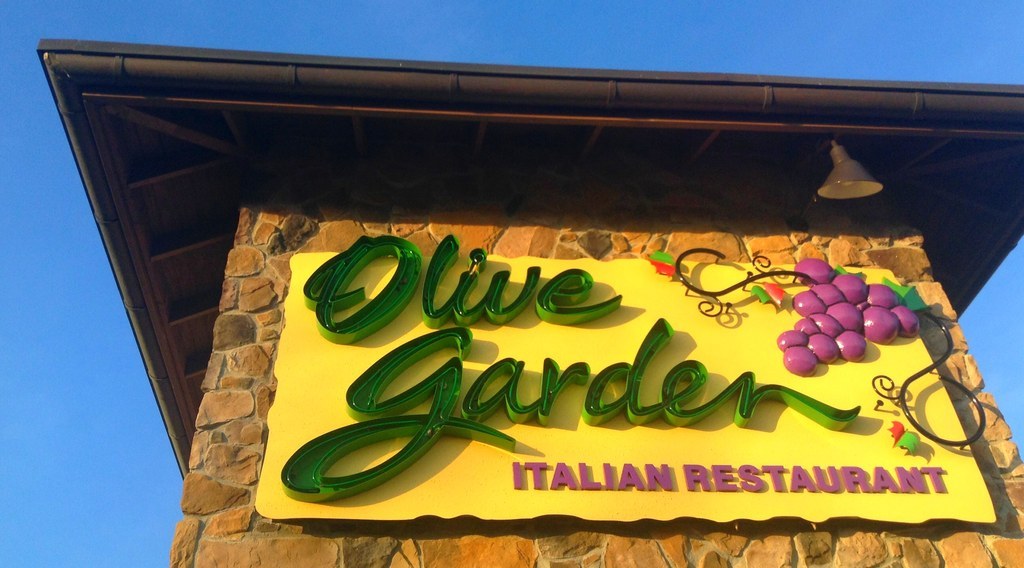 8.
In a bit of poor timing, its earnings fell by one-third shortly after the Red Lobster sale was announced.
The company saw profit decrease by 35% in its fourth quarter earnings on the heels of the sale announcement.
9.
On the day the Red Lobster sale closed in July, instead of celebrating, Darden's chairman and CEO lost his job.
Of course the closing of the sale of Red Lobster came with an extra helping of drama — the same day the deal was declared complete, Darden Chairman and CEO Clarence Otis announced he would resign when a replacement was found or at the end of the year, whichever came first.
10.
A month later, in August, the company was forced to delay its annual meeting by two weeks.
The meeting was scheduled to take place on September 30 in Orlando, but Darden pushed for a delay to release its proxy materials and state its case against Starboard's plan, which the hedge fund declared an act of prolonging shareholder suffering at the time.
11.
The delay allowed Starboard time to drop its now-famous 300-page evisceration of Olive Garden, which said that its asparagus was too long and that it should google "how to cook pasta."
The lengthy Powerpoint presentation laid out in serious detail multiple shortcomings and outright failures at Olive Garden and other brands, including the fact that Olive Garden does not salt its pasta water, seriously lags peers in alcohol sales, and serves some "inedible" dishes. The presentation gained widespread media attention, and was even referenced by late-night hosts Stephen Colbert and John Oliver on their shows.
12.
By now everyone appeared to be on Starboard's side.
The hedge fund's plan to replace the entire Darden board with its own nominees earned the approval of the two major proxy advisory firms, Institutional Shareholder Services and Glass Lewis, as well as garnered support from Barington Capital.
13.
Last month, more than 7,000 Olive Garden employees signed a petition saying things at Darden needed to change.
The movement started with a petition by an Olive Garden employee and gathered more than 7,000 signatures from those who agreed that things at Darden's restaurants needed to change.
14.
On top of everything else, last week a think tank released a report saying that Darden's outgoing CEO will collect $36 million on his way out the door.
The Institute for Policy Studies found that Clarence Otis would receive a check for more than $23,000 per week for the next two years in severance, and, including his stock options and retirement accounts, Otis would leave Darden with a total of $36 million factoring in the current share price of Darden stock.
Darden is probably looking forward to the end of 2014.