Prominent Hedge Fund Manager Throws Shade On Critic In Message Board Fight
An anonymous commenter on a hedge fund message board criticized hedge fund manager Whitney Tilson's market-moving call on a company called MagicJack yesterday. He didn't take it well.
This is Whitney Tilson, hedge fund manager and founder of KASE Capital.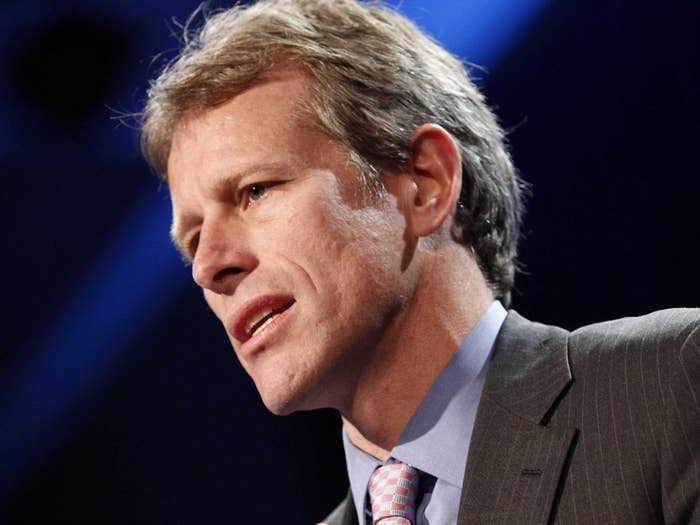 It all started Monday afternoon, when Tilson released an extremely enthusiastic note in strong support of internet phone provider MagicJack, calling it the next Netflix.
His report sent the stock soaring 18% to $16.25 per share in just a few hours.
Later that night, deep in the threads of the Value Investor's Club, an online message board for the hedge fund industry, an anonymous commenter called Stat820 launched an offensive on Tilson's note.
The comment called Tilson a "flavor of the month investor" and advised other hedge fund managers to take his enthusiasm with a grain of salt.
Three hours later, close to midnight, Tilson responded, skewering Stat's criticisms and demanding an apology.

Four hours and apparently no sleep later, Tilson posted a caps-heavy part two of his evisceration of Stat around 4 a.m. that called for the commenter to "take it back."
Finally, just past 7 a.m., Stat reemerged, offering up a "sorry you got mad" defense...
...before calling his assessment "more of a comment on market dynamics."

Tilson quickly responded, accepting the apology, but not before calling out Stat's weak attempt to make peace, stating, "I don't think the problem was how I took your comments, but rather what you wrote."
All morning, other hedge funders came to Tilson's defense, with one saying his MagicJack call was "awesome" and another starting this thread:

MagicJack shares had climbed above the $17 mark around 3 p.m. on Tuesday, when Tilson posted: "It's a great group of investors — and people — so I care about my reputation here. Hence, I'll take the time to set the record straight if someone defames me."