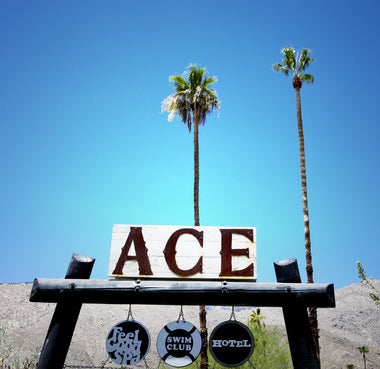 In the hotel world, the same three letters that evoke a sense of all that is hip, hot, and stylish to guests induce thoughts of lucrative investment opportunities and seemingly endless moneymaking potential to private equity firms.
Those three letters are A.C.E., as in the swanky Ace collection of "lifestyle" boutique hotels that have overtaken the hospitality world. Private equity firms are salivating over the chance to create the next boutique hotel or hotel brand (never a chain) in the image of Ace's lifestyle model. Buyout deals have been sprouting all over the world, and industry observers say more acquisitions are to come.
Just last month, DLJ Real Estate Capital Partners began converting the Jurmulowsky Bank building on the Lower East Side in New York, which it bought for $36 million in late 2011, into a 105-room hotel that will feature reclaimed wood furniture and incorporate the "historic underpinnings" of the neighborhood.
In Tampa, Fla., private equity firm Convergent Capital Partners announced last fall it was planning a "sleek, modern" upscale hotel with 120 rooms for an old bank building it had purchased for $2 million.
Private equity deals for boutique lifestyle hotels are taking off outside the United States as well. In March, Denver-based KSL Capital Partners snapped up Malmaison Group, the owners of the Malmaison and Hotel du Vin line of European boutique hotels. Malmaison touts its 12 hotels as "totally unique" and that they "dare to be different."
"On a macro level, there's a few reasons we're increasingly comfortable and interested in boutique lifestyle hotels," said John Rutledge, founder of Oxford Capital Group, which owns lifestyle properties the Hotel Felix and Godfrey Hotel in Chicago. "There's the potential for higher profit margins because you don't have some of the fees and built-in costs associated with the big chains such as reservation fees, franchise fees, marketing and advertising fees."
The internet has also created a level playing field for smaller names to compete with the larger brands in an urban area, Rutledge said. This has allowed the boutique lifestyle hotel sector to thrive, especially as the demand for unconventional hospitality experiences increases.
"If you create a distinctive unique destination, people will seek it out," Rutledge said. "It isn't just the young hipsters; there are people that are progressive and like to push the edge throughout their life. We are clearly trying to appeal to that more independent-minded, the more think-for-themselves demographic, which comes in all shapes and sizes."
According to Rutledge, these hotels thrive not only in big urban centers, which have multiple demand drivers like business, leisure, conventions, universities, and hospitals, but in neighborhoods that are on the brink of a cultural renaissance or riding the gentrification wave.
"Areas in major markets that are transitioning, there's an organic nature that is part of the appeal," Rutledge said. "People like to be more on the leading edge and staying in a unique area that's transitioning. It doesn't feel cliché or faux, it's very real."