How A Hedge Fund Lost, And Made $2 Billion In The Process
Today, Bill Ackman's Pershing Square made a cool $2 billion with the sale of botox-maker Allergan to Actavis, another pharmaceutical company. But this outcome, although an incredibly lucrative one, isn't what Pershing Square actually wanted.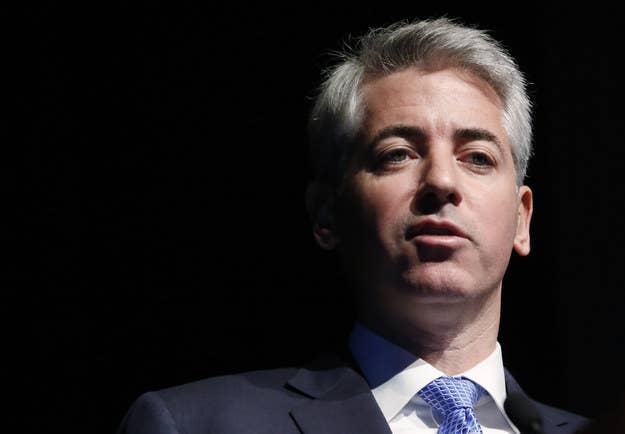 How does a $2 billion consolation prize sound? That's exactly what Bill Ackman's Pershing Square hedge fund is set to receive after botox-maker Allergan announced a deal with pharmaceutical giant Actavis today, which would have the latter acquire the former for $219 per share.
The price—which many are calling exorbitant—would mean a $2 billion payday for Ackman, who bought his 28.8 million shares of Allergan at an average price of $127 each. But Pershing Square isn't getting what it really wanted out of this deal, despite making a lot of money in the process. The fund has been pushing for a takeover of Allergan by competing pharmaceutical company Valeant since early this year.
That battle caused rising tensions between Allergan, Valeant, and Pershing Square, resulting in all three parties embroiled in a lawsuit, in which Allergan lobbed insider trading accusations at Ackman and Valeant.
The Botox maker also believed the $45 billion offer from Ackman and Valeant was "grossly inadequate" and undervalued the company. Actavis appears to have solved that problem for Allergan with its $66 billion proposal. Many observers of the deal believe the $219 per share price Actavis is offering is way too high, especially given the lack of synergies the pharmaceutical giant has with Allergan compared to those of Valeant.
In an interview with CNBC Monday morning, Allergan Chairman and CEO David Pyott called Actavis "a great cultural fit" and said that the offers from Valeant, with which it never formally engaged, "never even came close to the intrinsic value of the company."
Pyott wrapped up his statements on the deal with succinctly.
"I really feel that this is a fair price," Pyott said.
And whether or not Ackman agrees, there's not much he can do when the deal goes through. Except collect his multi-billion-dollar parting gift.