Hedge Funds To Turn Cold Shoulder On Advertising
Hedge funds are not likely to embrace their impending freedom to advertise and market to the masses. They view exclusivity, discretion, and mystique as superior qualities to attract clients.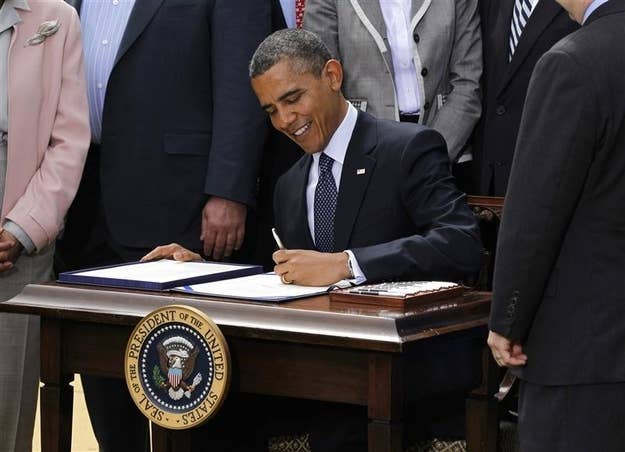 For the hedge fund industry, the ability to market to the masses sounds about as appetizing as a greasy pork sandwich served up in a dirty ashtray. (Bonus points to readers who recognize that line from Weird Science.)
Hedge fund are about to be granted the ability to advertise and market for the first time ever as a result of the Securities and Exchange Commission's likely adoption of the last parts of the JOBS Act. But industry insiders say the impending freedom of expression is not likely to result in a deluge of commercials courting investors, with most funds viewing discretion and subtlety as superior marketing tools. After all, hedge funds are like trendy Manhattan nightclubs — not everyone can get into them and exclusivity is paramount.
That the JOBS Act breaks 80 years of relative silence in a notoriously powerful industry is significant. But reports of the regulation being a game changer are premature at best, and completely exaggerated at worst. Indeed, the modus operandi of the hedge fund industry has historically been the less information available to the public, the better.
"Most of these funds don't care about advertising after the JOBS Act," says one hedge fund industry marketing consultant. "Most of the players in the industry are really comfortable if they're at a small fund, and the large ones — and there are only a handful — already have their name recognition."
One of the more alluring qualities of hedge funds for high-net-worth investors are the buy-in minimums that offer access to an elite club of best-in-class managers. What's more, attempts to lower buy-in minimums — which some say is a natural extension of opening up the advertising floodgates — will fall flat, as the fees associated with retail-level investments will drop significantly, the consultant says.
The hedge funds that do embrace advertising are likely to be mid-sized funds that lack the name recognition of larger funds and the specialized focus of smaller ones.
"Mid-sized funds and fund of funds that are wanting to build up their brands are going to try for the industry publications first," said Don Steinbrugge, managing partner at hedge fund marketing consultancy Agecroft Partners. "Eventually you'll see them on CNBC and Bloomberg."
But don't expect a major advertising push right away. Steinbrugge said hedge funds will evolve their advertising and marketing approaches over time and it may take decades before it becomes commonplace to see a commercial for a hedge fund sandwiched between one for Ford and Swiffer pads.
Or, put another way, by the time hedge funds fully embrace advertising we'll all be wearing Google Glasses.