Hedge Fund Manager Dan Loeb's Attack On Sony Entertainment Looks Pretty Silly Right Now
Sony's entertainment unit followed up its seven Golden Globe wins on Sunday by snagging 21 Oscar nominations today. So much for Loeb's criticism that the unit was underperforming.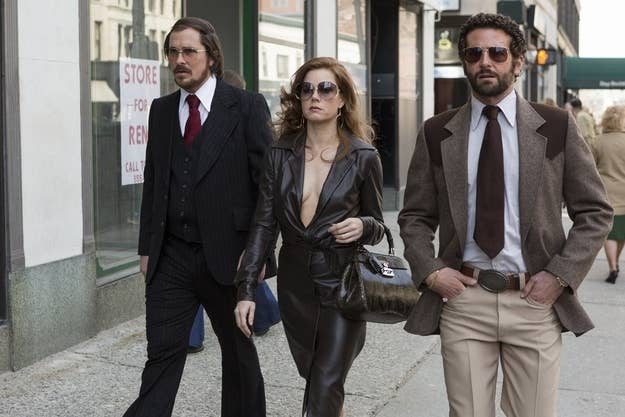 American Hustle and Captain Phillips helped lead Sony's movie division to 21 Academy Award nominations today, tying Warner Bros. for the most Oscar nods among Hollywood studios. The nominations follow the seven Golden Globe wins Sony Entertainment — which consists of the film studio, TV production house and music unit — scored on Sunday.
Combined, the strong awards season showing for Sony Entertainment is sweet retribution for an unprovoked attack launched against it last summer from hedge fund titan Dan Loeb.
Loeb, who manages Third Point Partners and had been coming off a high water mark after successfully installing Marissa Mayer as CEO of Yahoo and cashing out his stake in the company for a net return of $600 million, called for a breakup of the Japanese conglomerate and a spin out of around 20% of the entertainment unit, which he particularly derided for supposed underperformance. Sony's movie studio elicited disdain from Loeb, who called out its lackluster box office performance and cited the movies After Earth and White House Down as flops.
Loeb's crusade was met with harsh opposition, and found one of its most vocal critics in George Clooney, who over the summer and condemned Loeb's intentions, saying that the hedge fund manager was uninformed, spreading fear around Sony's entertainment division, and "dangerous" to the film industry.
Loeb responded to Clooney by saying that he and the A-list actor want the same things for Sony, "less spending on overhead and more on films."
Loeb went on to say that he would like to meet with Clooney to talk things through, and that he was on good terms with Sony CEO Kazuo Hirai regarding his plans for the company.
For its part, Sony successfully beat back Loeb's calls for a breakup, but did concede to provide additional disclosures at the entertainment unit to make it more transparent.
As for Sony's latest wins, a representative for Loeb would not comment on the matter. Maybe he had that sit-down with Clooney after all.