Darden Chairman And CEO Will Step Down As Red Lobster Sale Closes
Darden Restaurants announced late Monday that CEO Clarence Otis will be stepping down after 10 years with the fast casual dining giant. His departure follows the company's sale of Red Lobster to private equity firm Golden Gate Capital.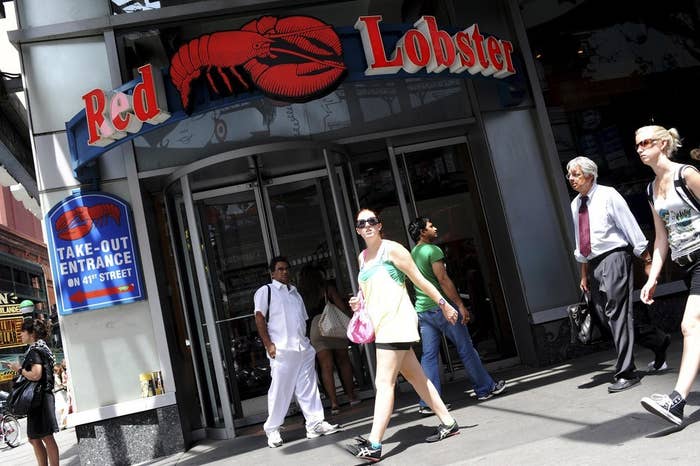 Monday marked the end of an era in more ways than one at Darden Restaurants, the fast casual dining giant and parent company of Olive Garden and, as of this afternoon, Red Lobster. But the battle between Darden and Starboard Value, the activist hedge fund fighting for control of the company, rages on.
After closing the sale of Red Lobster earlier this morning to the private equity firm Golden Gate Capital for $2.1 billion in cash, Darden announced that its Chairman and CEO of 10 years, Clarence Otis, would be stepping down effective immediately. Additionally, the Darden board moved to amend its corporate bylaws to separate the Chairman and CEO roles, with Otis remaining in the latter position until a successor is named, or the end of this year, whichever comes first.
"With the Red Lobster sale complete and progress on our Olive Garden brand renaissance and other strategic priorities underway, this is the right time for me to step down," Otis said in a statement. " Darden benefits from thousands of talented employees who work tirelessly to nourish and delight our guests every day. I am confident that they, under the leadership of our Board and management team, will continue to make progress on the actions we are taking to reinvigorate restaurant performance and further enhance shareholder value."
For the last seven months, Darden has been fighting two activist investors, Barington Capital and Starboard Value, which have been fighting for a new strategic direction for the company, and Red Lobster and Olive Garden, specifically. The battle intensified in May, when Darden announced it would sell Red Lobster, in spite of a special meeting Starboard Value had rallied shareholders to vote in favor of to discuss the merits of a potential sale.
Starboard fired back, launching a proxy fight five days later to take control of the full Darden board.
It now appears Darden is attempting some semblance of a peace offering, ousting Otis, approving the full slate of Starboard nominees for its board, and only nominating nine of a potential 12 board members, leaving three seats open for Starboard to be voted on by Darden shareholders at the company's annual meeting in September.