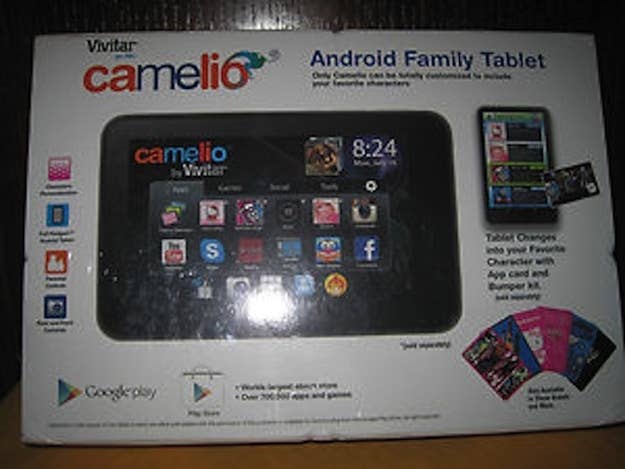 A digital revolution will be guiding Santa's sleigh this year.
That's according to predictions by the country's top retailers of what toys will drive revenue in the holiday season, the sector's most lucrative time period.
With more than 70% to 80% of the toy industry's roughly $20 billion in annual revenue coming in the last five to six weeks of the year, retailers like Walmart and Kohl's are expecting digital devices will be more popular than traditional toys for the holidays. And after tepid toy sales for the year through August, owing mainly to a lack of blockbuster movies and unfavorable weather, these retailers are pinning their hopes on a digital revolution in the toy sector, according to an analyst note by Citi's Deborah Weinswig.
"The lack of blockbuster films and obvious new toy inventions is likely to
contribute to a lack of buzz around this year's Holiday toy offerings," Weiswig wrote.
As for what products retailers are banking on to offset weak sales of traditional toys, both Kohl's and Walmart, which unlike its competitors this year allowed kids to make the selections, said the VTech Go! Go! Smart Wheels Train Station, Doc McStuffins Get Better Check Up Center, Camelio Android Family Tablet, Mega Bloks First Builders Tub and Hello Kitty Airlines Playsets, as well as favorites of years gone by like Furby, will be among the top sellers.
Weiswig stressed that the changing preferences of children will drive a significant shift in the products poised to help revenue grow by nearly half a billion dollars in the toy sector.
"The high-tech explosion is having a profound impact on children's gift preferences
and changing the traditional toy business," Weiswig wrote. The phenomenon of age compression, where children feel older at a much younger age, has resulted in more kids adding digital devices in favor of traditional toys to their Holiday wish list. The myriad digital devices on the market that offer almost unlimited gaming and entertainment applications, at low cost, have made them an easy, exciting, and attractive alternative to traditional toys. Whereas parents might have purchased a traditional toy, the entertainment options that digital devices provide allow them to offer a panoply of 'new' toys to their children who quickly age-out of certain toys."