Ackman Admits His Hedge Fund Has Not Done Well With Retail Investments
The embattled hedge fund manager and activist investor Bill Ackman detailed his investment failings and mistakes in a letter yesterday, despite his firm's decent performance.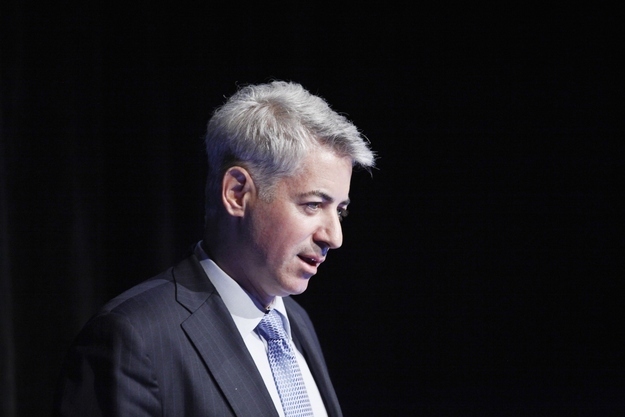 In a rare move for a hedge fund master of the universe, Bill Ackman admitted he made some mistakes and even went so far as to acknowledge some failed bets in a letter to investors in his Pershing Square Capital hedge fund.
But Ackman stopped short of taking full responsibility for his recent tussle with J.C. Penney — which last week ended in the billionaire resigning from the company's board — and what appears to be a bad bet on supplement company Herbalife, blaming the media for paying particular attention to him and his "high profile" and large market-capitalization dealings.
"Our mistakes are therefore going to attract a disproportionate amount of media attention," Ackman wrote in the 23-page later obtained by BuzzFeed. He went on to say that the media attention showered on his activist investments isn't necessarily a bad thing. "This media attention is a natural outcome of our high profile strategy. Over time, the media has been helpful in our engagements with our portfolio companies, and we expect the firm's visibility to continue to be a sustainable competitive advantage. Activist investing requires a thick and calloused skin, and recent press coverage reinforces this point."
Overall, the fund was flat for the second quarter, returning 5.3% to 6.3% net of fees in the first six months of this year, according to the letter. Pershing Square currently has 19 active long investments including Wendy's International, McDonald's Corp., and Procter & Gamble, and six active short investments, including Herbalife, MBIA, and Ambac Financial Group.
In addition to J.C. Penney, which he fought fiercely to control despite contributing to the company's downward spiral before finally admitting defeat, Ackman referenced Borders and Target as his other "failures" over the years.
"Clearly, retail has not been our strong suit," Ackman wrote, "and this is duly noted."
Still, out of his 19 long investments, he considers 16 of them to be successes.
As for Herbalife, Ackman didn't appear ready to qualify the company, which he has poured $1 billion into shorting in recent months despite the stock's continued outperformance, as a misstep.
He outlined numerous reasons he still believes Herbalife is a good short bet, including the departure of one of its top distributors and the suicide of another, problems at the company's U.S. manufacturing facility, and product issues.
All in all, Ackman didn't seem too concerned with his fund's tumultuous record: "We believe our activist track record, both long and short, is the best of any activist investor of which we are aware."