BuzzFeed may collect a share of sales or other compensation from the links on this page if you decide to shop from them.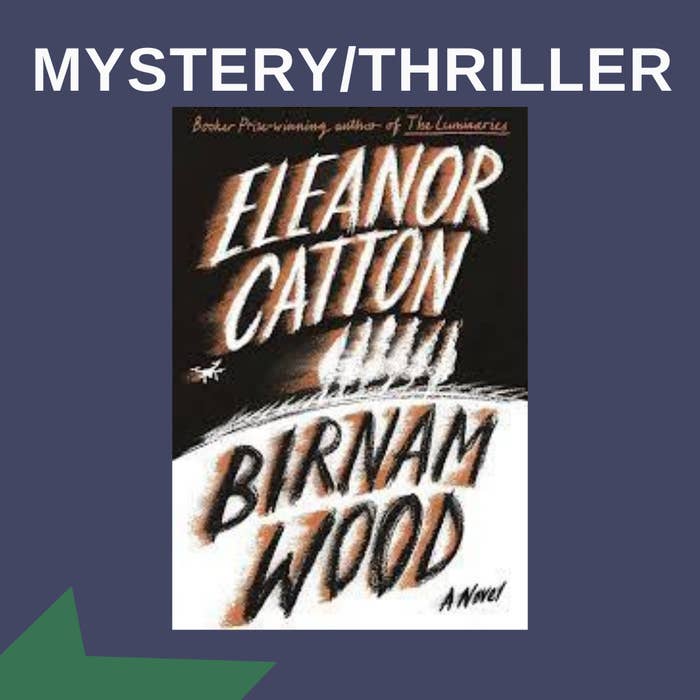 A group of twentysomething anarchist do-gooders sneak into backyards, trespass on wealthy people's land, and seek out forgotten parks, planting crops as they go. Called Birnam Wood, the group has been barely scraping by for years. After a natural disaster, founder Mira Bunting spots an opportunity to reclaim an abandoned farm for their guerilla gardening. However, as she investigates the farm, she meets billionaire Robert Lemoine, who has recently purchased the farm to build an end-of-times bunker. He's fascinated by the group and offers them the financial support they desperately need, but at what cost? Set in New Zealand, this fascinating, character-driven read is another stunner from the Booker Prize–winning author of The Luminaries. —Margaret Kingsbury
Ezra and Orson are con artists who've been friends since their teens. When these on-again, off-again lovers start their biggest con yet by scamming the rich with a lifestyle improvement program that promises them enlightenment, things quickly get out of control in a way they never could have imagined. Laugh-out-loud funny in the way it unapologetically skewers capitalism, the "American Dream," and the wellness industry, Confidence is a wild ride and the perfect read for anyone who loves watching true crime documentaries. —David Vogel
Order on Amazon or Bookshop.
A Great British Bake Off–inspired mystery takes a murderific turn. All the reader knows at the start is that Betsy Martin, owner of the estate at which Bake Week spends its week filming, finds a body in gory disarray in one of the baking tents. From there, we go back to the beginning of the week to meet the contestants and then promptly watch things slowly spiral out, from questionable sabotage to ill-advised seduction to a clear clash between Betsy and her mandated new cohost, Archie. Come for the delectable food descriptions and baking tips; stay for the conclusion more satisfying than the perfect crumb. —Dahlia Adler
Order on Amazon or Bookshop.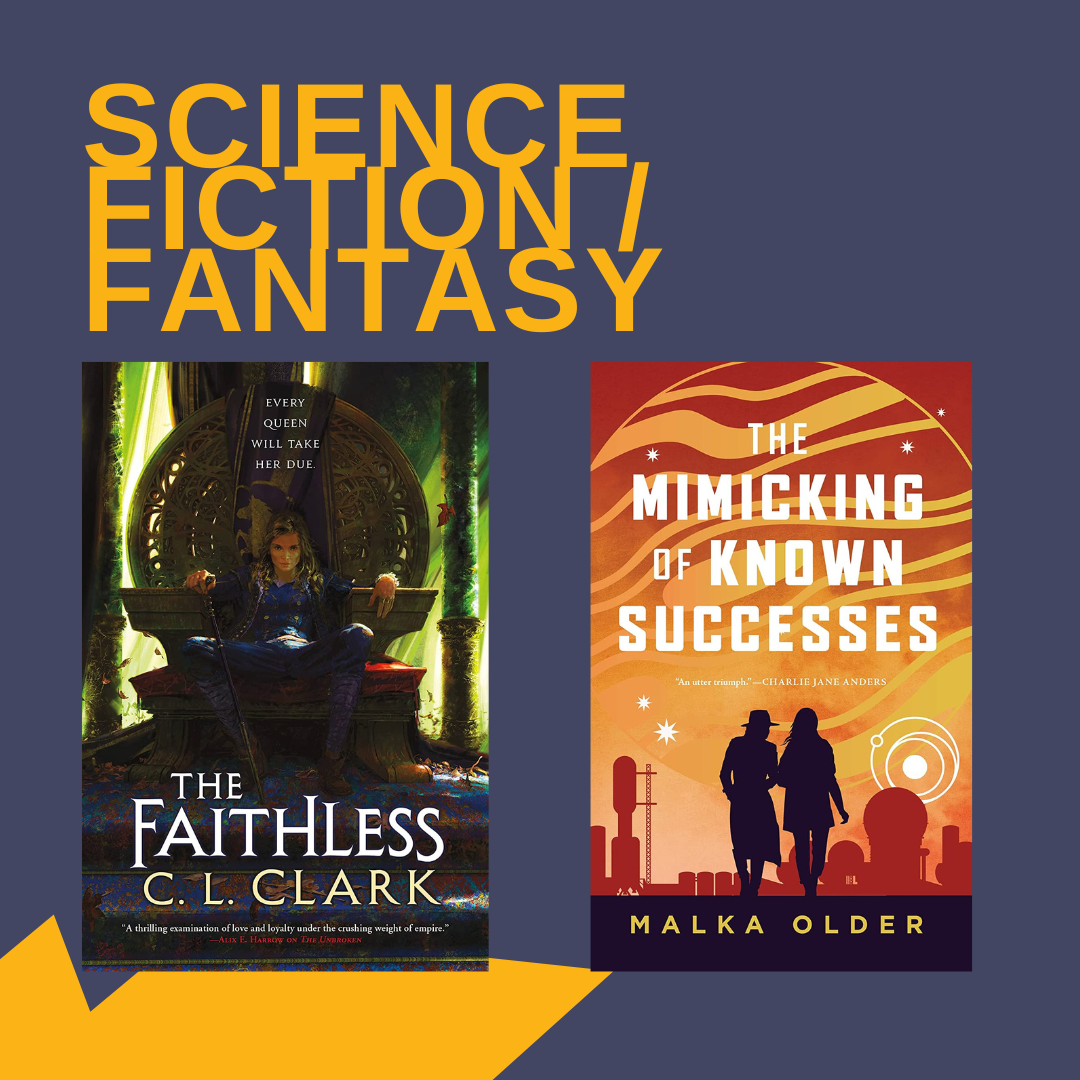 In this detective novella set on Jupiter, an academic aids her former flame turned detective in a murder investigation. Earth has been devastated by climate change, and Pleiti studies classic literature in an attempt to recreate ecosystems and rehabilitate Earth. Investigator Mossa used to study with Pleiti, but their lives have long since separated. When a man disappears, Mossa's investigations lead her to the prestigious university where Pleiti works. To get to the bottom of the disappearance, Mossa needs Pleiti's help infiltrating the university. As the two work together, Pleiti begins to hope for a resurgence in their former romance. The worldbuilding is fascinating in this cozy, queer sci-fi. —Margaret Kingsbury
Order on Amazon or Bookshop.
In the second book in the Magic of the Lost trilogy — a gritty military fantasy that examines the brutality of empires and colonization — Luca's uncle is doing everything he can to undermine Luca's right to the Balladaire throne. The Qazali rebels have won the war against the empire, but unless Luca can claim her rightful place as queen, Balladaire will likely continue its colonization efforts. Meanwhile, in Qazal, Touraine faces suspicion and ridicule from the Qazali council as a former Balladaire soldier. She has been ignoring Luca's letters despite desperately missing her. She and Pruett are attempting to train Qazal's deficient military, but when Luca requests Qazali presence in Balladiare, the council decides to send Touraine. As the two former lovers are thrown together once more, Touraine and Luca find themselves fighting not only for Qazal and the Balladaire throne but also for one another. It's just as intense as book one, The Unbroken. —Margaret Kingsbury
Order on Amazon or Bookshop.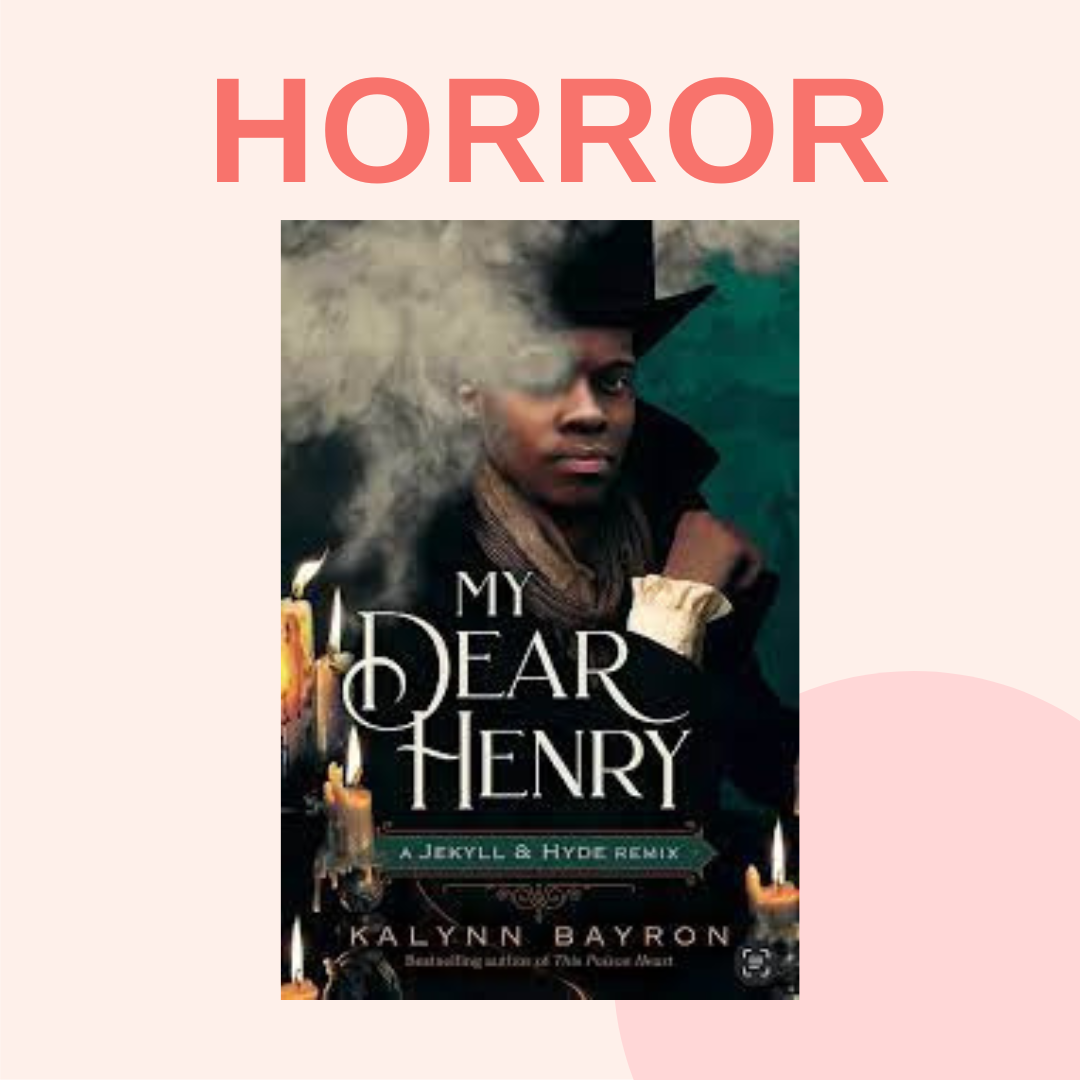 The Remixed Classics series seeks to diversify classics for YA readers. In the latest in the series, YA author Kalynn Bayron — author of Cinderella is Dead and This Poison Heart — retells Dr. Jekyll and Mr. Hyde by Robert Louis Stevenson. 17-year-old Gabriel Utterson has been browbeaten by his father to study medicine at the London Medical School even though he's much more interested in the law. There, he meets Henry Jekyll, and the two immediately become best friends and then something more. However, Gabriel is forced to leave after a scandal, and though he constantly writes to Henry, he never receives a reply. When he returns to London, he finds Henry significantly changed — cold, distant, and uninterested in resuming their former relationship. Moreover, a strange, white-haired man seems to haunt the Jekyll residence, and Gabriel has no idea who he could be. This is an atmospheric, eerie retelling centering a Black, queer main character. —Margaret Kingsbury
Order on Amazon or Bookshop.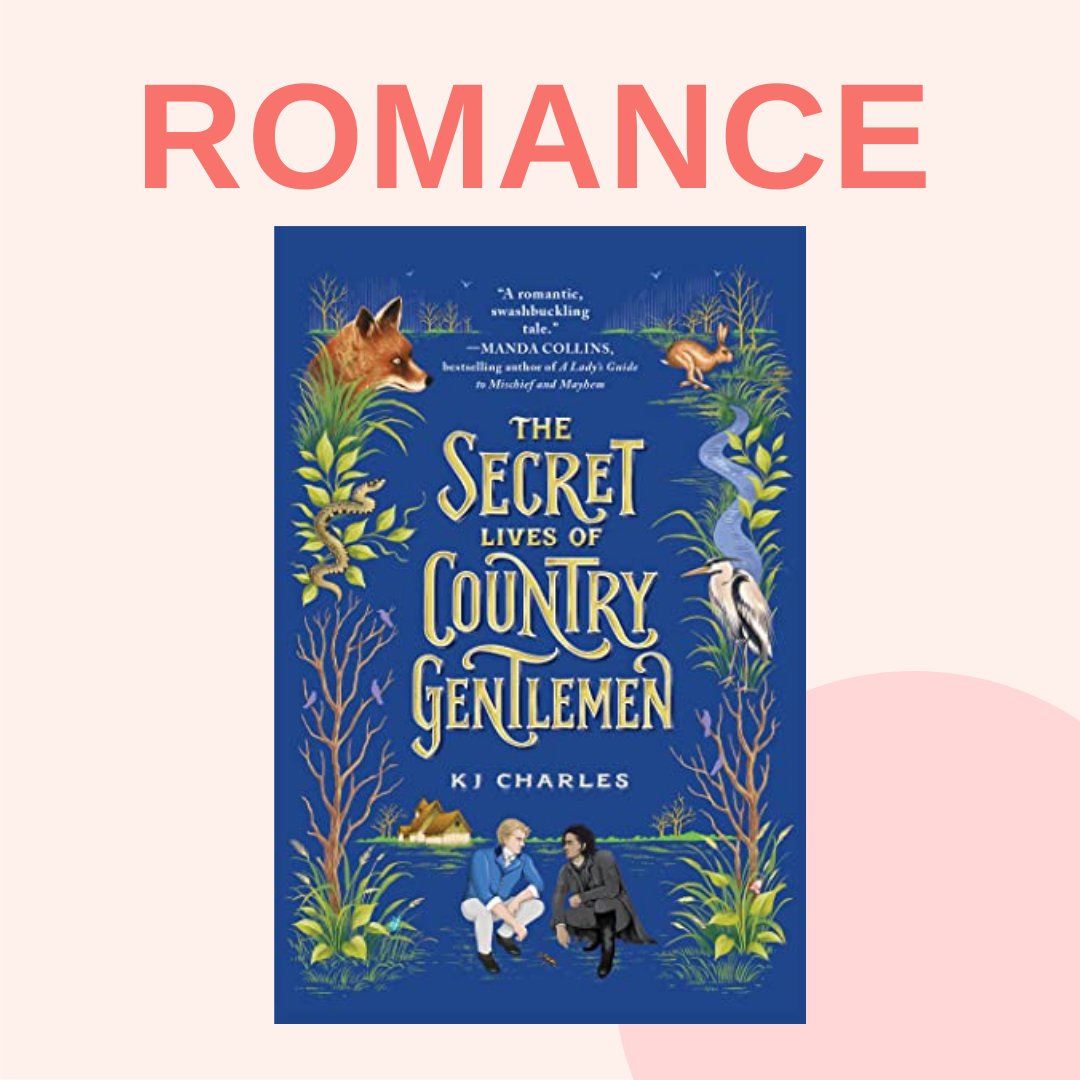 Two men get a reunion no one asked for in gay historical romance legend Charles's newest. When Sir Gareth Inglis inherits the family estate, he inherits a whole bunch of problems to go with it, including the loathsome Doomsday smuggling clan. But punishing them does no good, because the brother of the accused is none other than Joss Doomsday, the man with whom he had a clandestine affair, and he's not above using blackmail to keep his family safe. Even as they butt heads, it's clear the chemistry is still there, but can there be anything between a thief and a baronet, or are they headed for disaster? Good news for you if you fall in love with this one — the second Doomsday book, A Nobleman's Guide to Seducing a Scoundrel, comes out in September. —Dahlia Adler
Order on Amazon or Bookshop.
Neither Ben nor Alexei embarked on a hike of the Pacific Crest Trail with romance on the brain, but when they keep bumping into each other on the journey, they have to wonder if there's something that keeps bringing them back together. And despite Ben's terrible track record with men, he can't help feeling like Lex could be the antidote. But is love found in the wild destined to stay there? —Dahlia Adler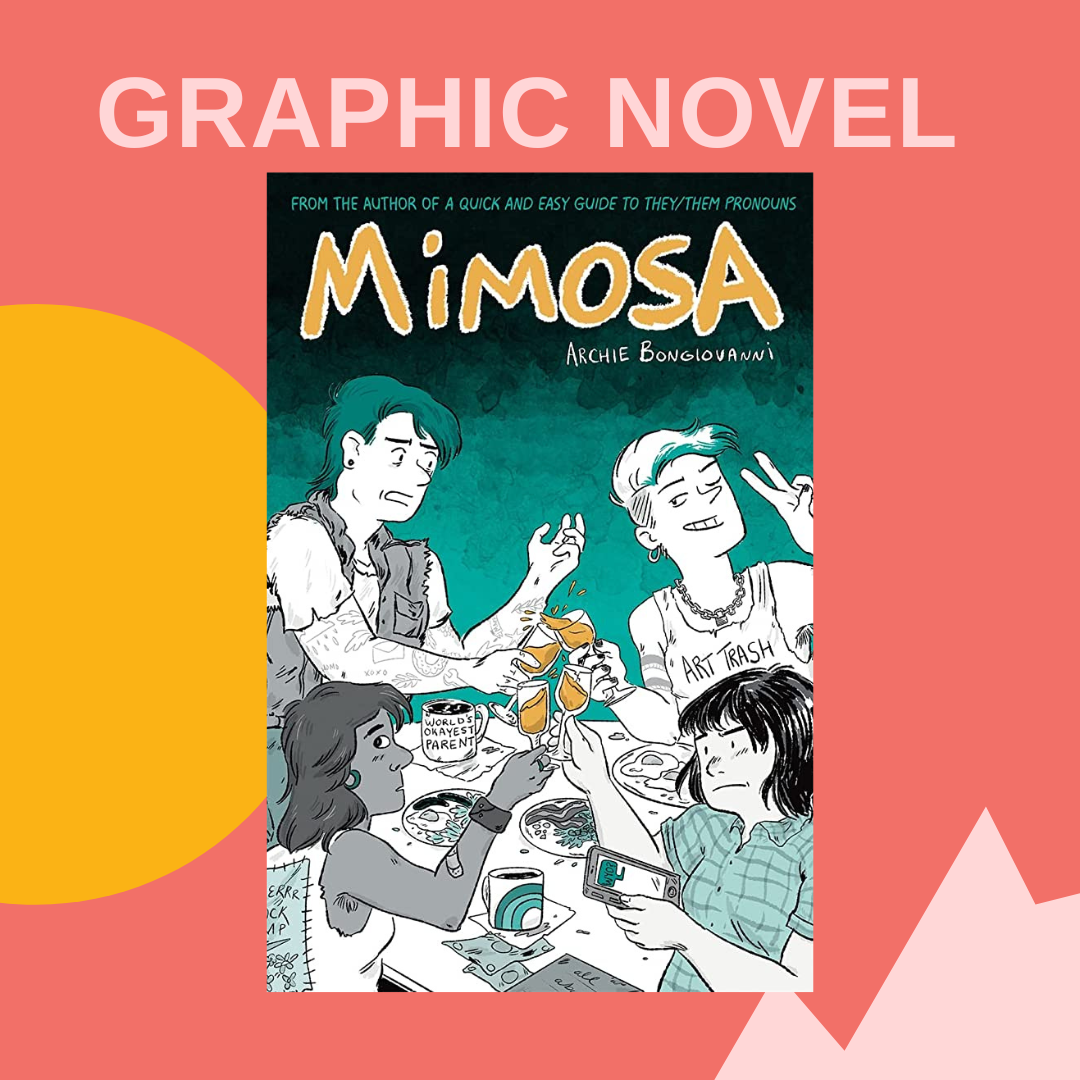 Mimosa by Archie Bongiovanni
This delightful slice-of-life graphic novel features four queer friends in their late 30s — Chris, Elise, Jo, and Alex — having fun and getting messy in their relationships with others and among themselves. The story opens with the friends having brunch and lamenting the lack of a safe space for older queer millennials like themselves. All the queer spaces are filled with young folk. They decide to start their own queer event called the Grind at a local nightclub. However, what begins as a fun idea ends up being a catalyst for inner group conflict despite the event's success. From single-parent struggles to work promotions to sex with coworkers and navigating student-teacher relationships, the graphic novel follows all the conflicts and complexities of queer life in your 30s. —Margaret Kingsbury
Order on Amazon or Bookshop.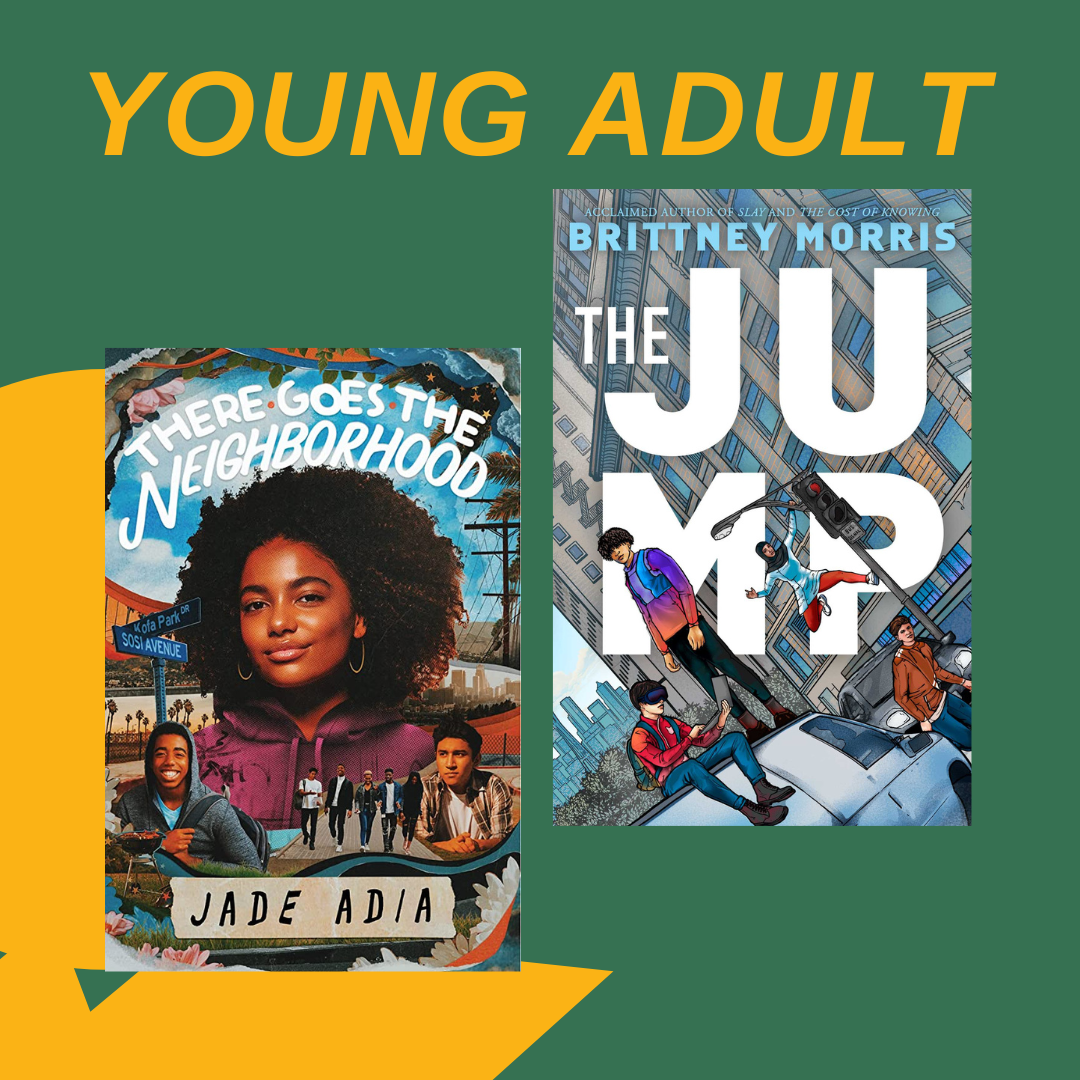 Rhea loves her neighborhood, but gentrification is creeping in on every corner. To try and protect their community from being pushed out, Rhea and her two friends create a mirage of gang violence using both social media and firecrackers. Even though the gang might be fake, the danger that follows isn't. An out-of-this-world debut that begs to be talked about. —Rachel Strolle
Order on Amazon or Bookshop.
The Jump by Brittney Morris
Team Jericho, made up of puzzler Jax, parkourist Yas, hacker Spider, and cartographer Han, is one of the best scavenger-hunting teams in Seattle. They're also leaping at the chance offered by a new puzzle, one created by The Order, vigilantes who hijacked the scavenger hunting forum. With a new oil refinery threatening their families and communities, making a win not just wanted but needed, and a rival team close behind them, Team Jericho will have to find the best versions of themselves in order to win. —Rachel Strolle
Order on Amazon or Bookshop.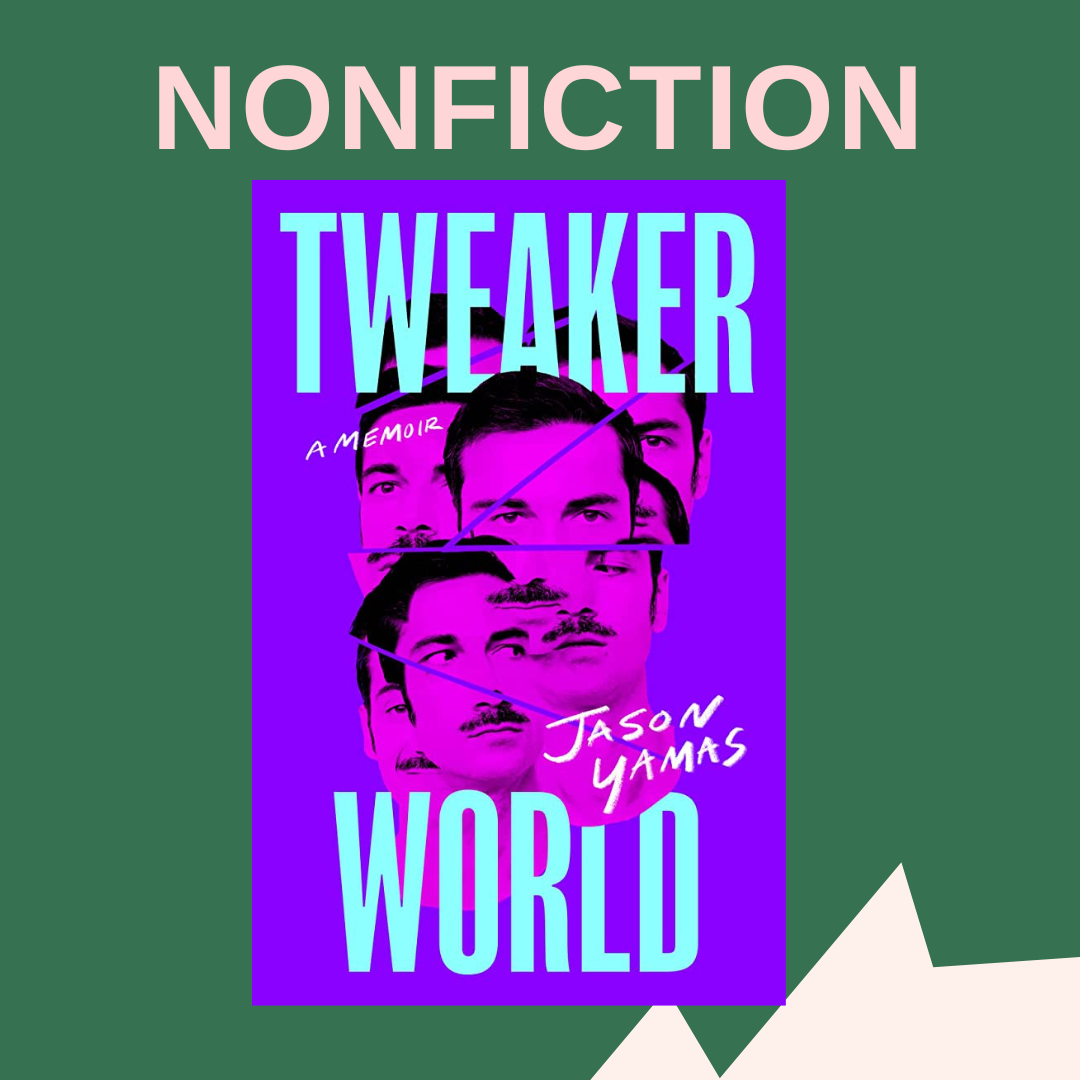 This arresting memoir follows the author as he goes from an Adderall addiction to using crystal meth at parties to becoming the biggest meth dealer in San Francisco. Yamas also writes about the growing epidemic of crystal meth addiction and overdose that is currently ravaging the queer community. Going beyond the stereotypes of typical "tweakers" to show the individuals beneath the addiction, Tweakerworld is both an incredibly personal memoir about addiction and a lesson for anyone who thinks it could never happen to them. Jason Yamas is a sensational writer and a fierce advocate for the queer community. —David Vogel
Order on Amazon or Bookshop.●