BuzzFeed may collect a share of sales or other compensation from the links on this page if you decide to shop from them.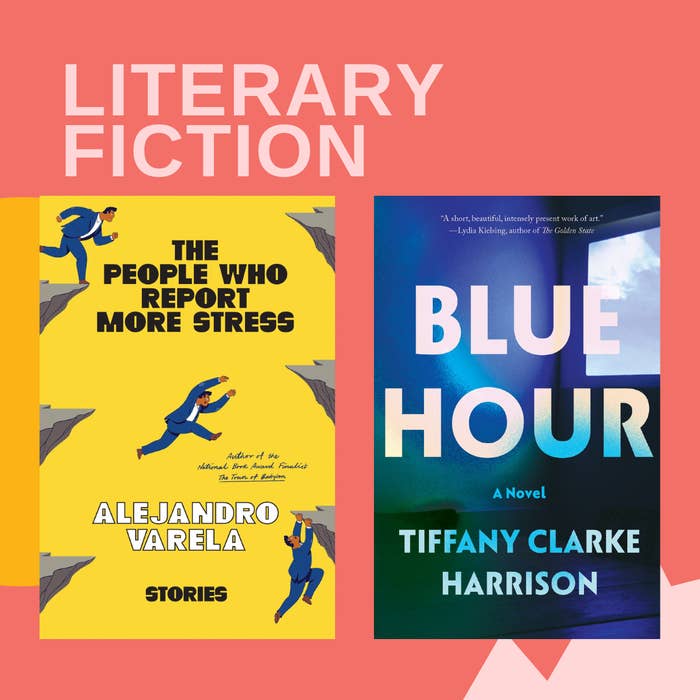 The People Who Report More Stress: Stories by Alejandro Varela
In the follow-up to his National Book Award finalist debut, The Town of Babylon, Varela cements himself as one of our most exciting contemporary writers and has landed a spot on my personal auto-buy list. These loosely interconnected stories follow a group of mostly queer, immigrant, and Latine characters in New York City as they make their messy way through life. He captures people as they are — having anxiety spirals on subways, caught in circular arguments with their lovers, lost in moments of acute introspection, obfuscating themselves on dating apps. In one story, a man navigates the absurd realities of hookup culture at his job at the United Nations. In another, a father fumes over the racist parents at his kids' school. Varela brilliantly and scathingly illuminates the everyday injustices of systemic racism, classism, and anti-gay discrimination, but he somehow does so without veering into despair. His prose is electric, alive, and unfussy; his unique blend of humor, tenderness, anger, and cutting observation is unparalleled. This book is smart, sexy, and full of heart. —Laura Sackton
Blue Hour by Tiffany Clarke Harrison
This assured and highly interior novel unfolds in a series of short paragraphs, emotionally charged scenes, and poetic fragments. The unnamed narrator, a biracial Black photographer married to a white Jewish man, is grappling with her complicated feelings about motherhood in the wake of a wrenching miscarriage. Her sense of overwhelming grief only increases when she learns that the victim of a recent act of police brutality is one of her photography students. Searching for something to hold onto in the midst of so much loss and violence, she pours herself into a documentary about motherhood. Addressed to her husband using the second person, this short, powerful novel has a quiet but relentless momentum. The intimacy of the narration paired with Harrison's lyrical prose gives it a startling immediacy — everything feels like it's happening all at once. It's an urgent, heartbreaking, and profound meditation on motherhood, art-making, uncertainty, the ongoing violence of American racism and police brutality, and the courage it takes to choose the future. —Laura Sackton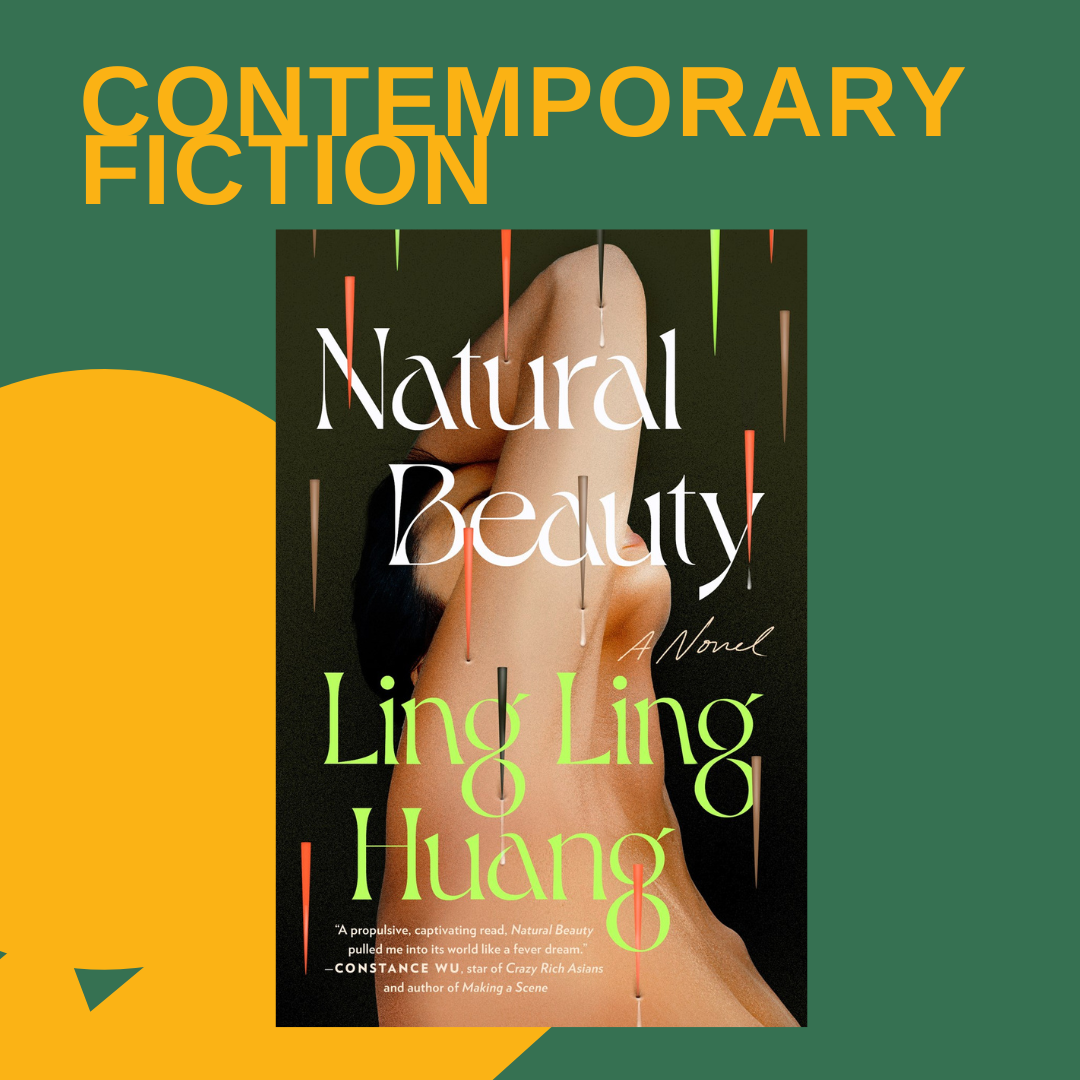 Natural Beauty by Ling Ling Huang
From the moment our narrator walks into Holistik, the Goop-esque beauty treatment center for the rich and desperate, she's hooked. Not just on the jellyfish skin treatments and leg-lengthening procedures, but on the mysteriously gorgeous people who revolve around the elusive brand the narrator now works for, including Helen, the niece of its eccentric CEO. As she settles into her new job at the company and the two women become closer, Holistik's shiny exterior begins to chip away to reveal the unsettling truth at its core. This is a darkly absurd and hilarious skewering of the luxury beauty industry, as well as a heart-wrenching story of a woman left alone in the world. It's definitely not one to miss. —Kirby Beaton

Order on Amazon or Bookshop.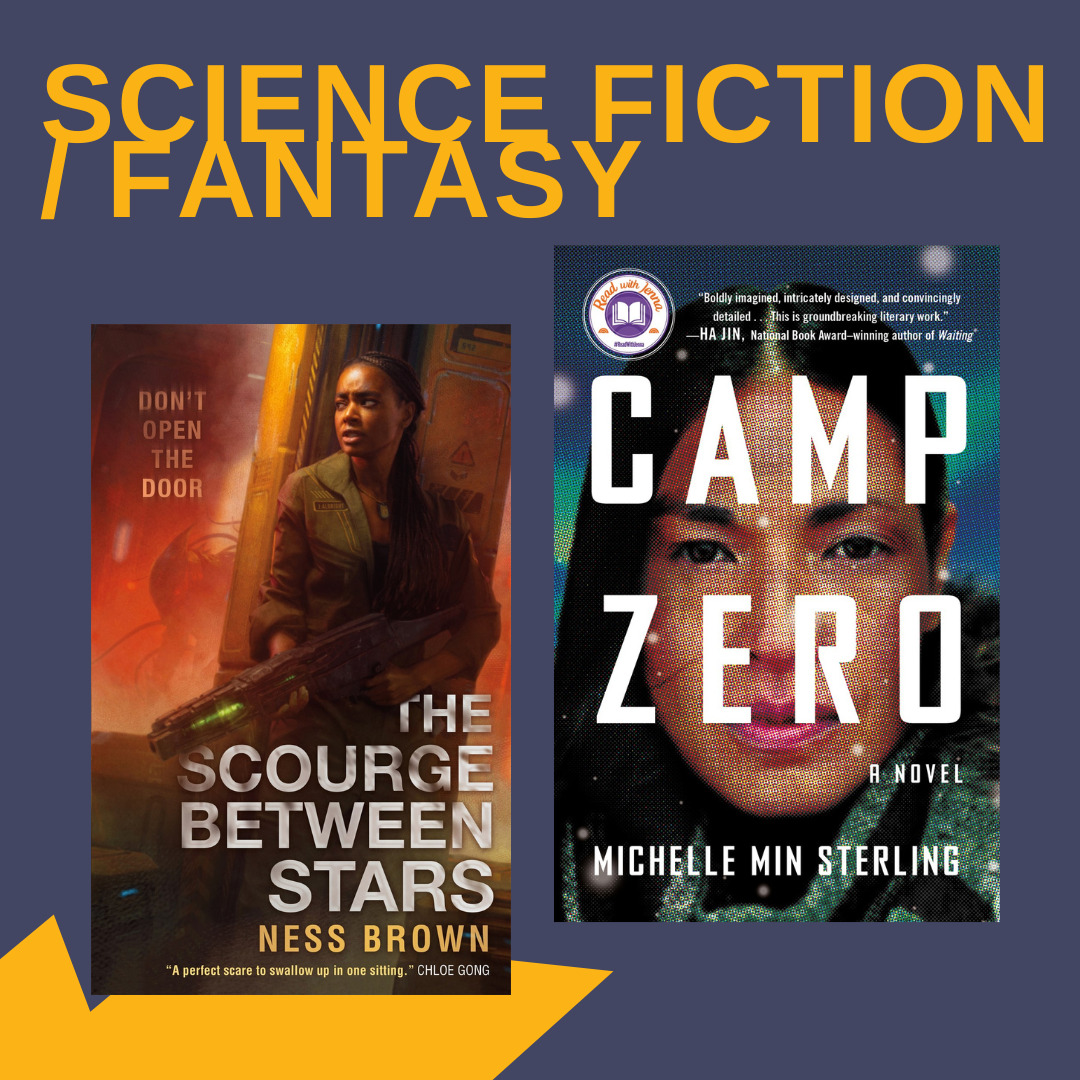 The Scourge Between Stars by Ness Brown
This Alien-esque sci-fi horror novella follows queer Black woman Jacklyn Albright — acting captain of the Calypso spaceship in her father's absence — as she tries to keep both the crew and passengers alive and safe through a centuries-long journey to a habitable planet. Passengers are beginning to riot when Jacklyn hears something strange coming from the walls, which bothers the ship's AI as well, though all it can say about the noise is, "Don't open the door." This cryptic response does little to assuage Jacklyn's fears. This novella has everything I want in a sci-fi horror: lots of action, excellent character arcs, and a solid resolution. Bahni Turpin's audiobook narration is excellent, as always. —Margaret Kingsbury
Camp Zero by Michelle Min Sterling
In a dystopian future, wealthy American architect Meyer is building a camp for climate refugees in the far reaches of the Canadian wilderness. To help brighten things up, he carefully selects twelve consorts, whom he calls Blooms, to be flown in for his entertainment. Rose is one such Bloom. Rose is from the Floating City above Boston and has been employed to spy on Camp Zero in exchange for better living quarters for her Korean American immigrant mother. Meyer is definitely hiding something within the camp, but no one knows exactly what. As the Diggers fiercely dig deeper and deeper, Rose can't help but notice that nothing is actually being built. Meanwhile, Grant, a recent university graduate, travels to Camp Zero thinking he will be teaching at a thriving university as a professor. Instead, he finds the desolate camp, but it still provides the escape he desires from his wealthy family. This stunning debut novel, reminiscent of Station Eleven and The Power, paints a bleak but engrossing picture of the near future. —Margaret Kingsbury
The Winter Knight by Jes Battis
This delightful queer-norm urban fantasy reunites the heroes and villains from Arthurian legend in modern-day Vancouver. The characters from Arthurian legend are constantly being reincarnated, and the Valkyries investigate their deaths. Hildie is one such Valkyrie, and her mother is in charge of the order. Hildie is tired of living under her mother's shadow but doesn't see much of a way around it. The novel opens with Hildie on assignment at an academic university party, where she knows someone will be murdered, but not whom or why. Wayne, the reincarnation of Gawain, is also at the party, though he typically avoids large gatherings at all costs. He's autistic and crowds cause him anxiety. At the party, he meets the handsome Bert — assistant to university provost Mo Penley (Mordred) — and the two instantly click. They're the ones who discover the dead body — the first one, at least. This is such a fresh interpretation of Arthurian legend, with rich character diversity and a super entertaining plot. —Margaret Kingsbury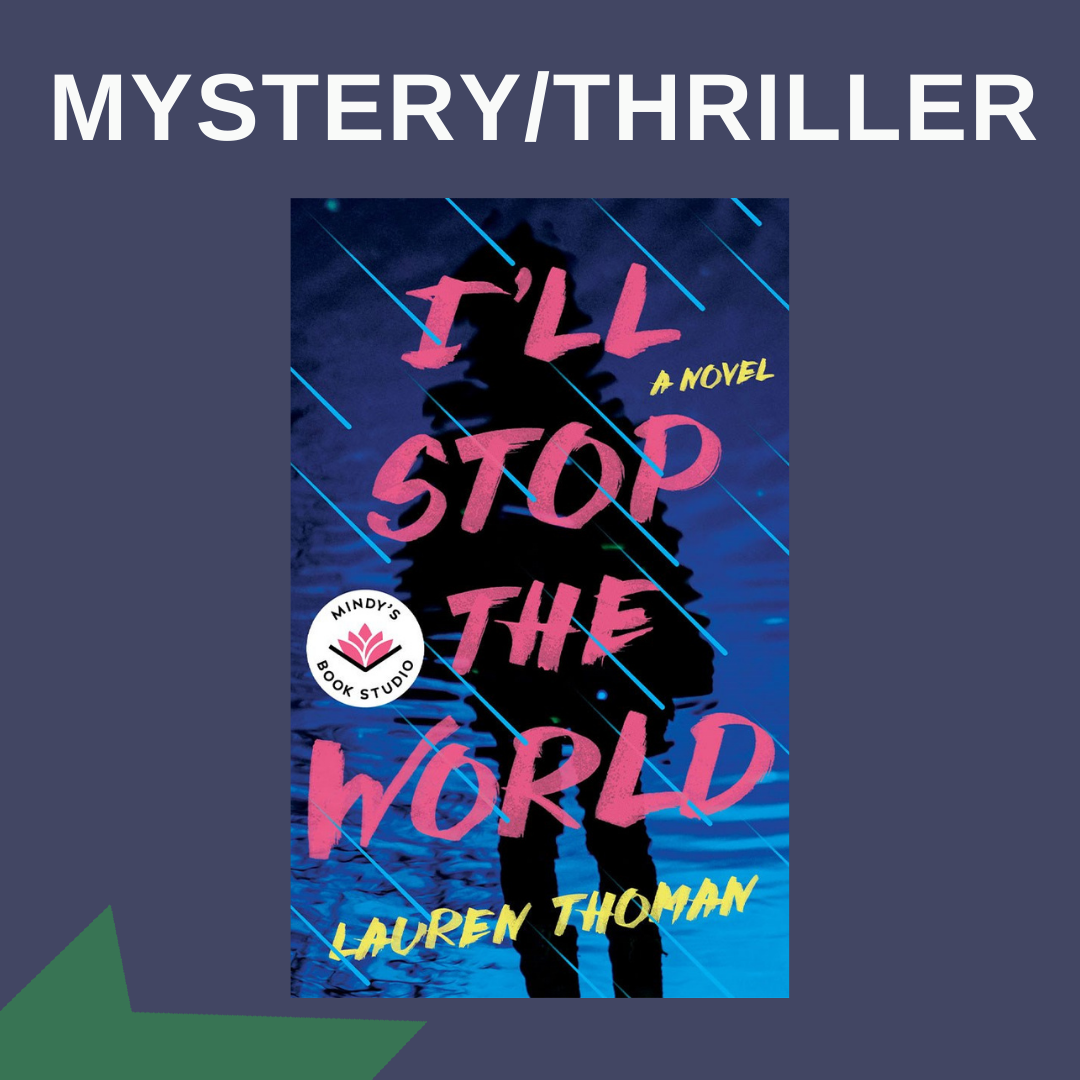 I'll Stop the World by Lauren Thoman
As hard to put down as it is to see the twists coming, Thoman's debut is a deeply compelling time-travel mystery wrapped in a coming-of-age tale. When Justin Warren — most notable for being the grandson of the very Warrens whose suspicious fiery deaths in 1985 saw his high school renamed in their memory — drives drunk on a rainy night, he crashes on a bridge and ends up back in 1985 face to face with a woman named Rose. Rose believes Justin that he's come from the future, and the two agree they must work together to stop that fateful night from occurring twice if they're going to have any hope of sending Justin back to 2023. But how can you stop a murder if all you've ever known is that it was almost definitely pinned on the wrong guy? —Dahlia Adler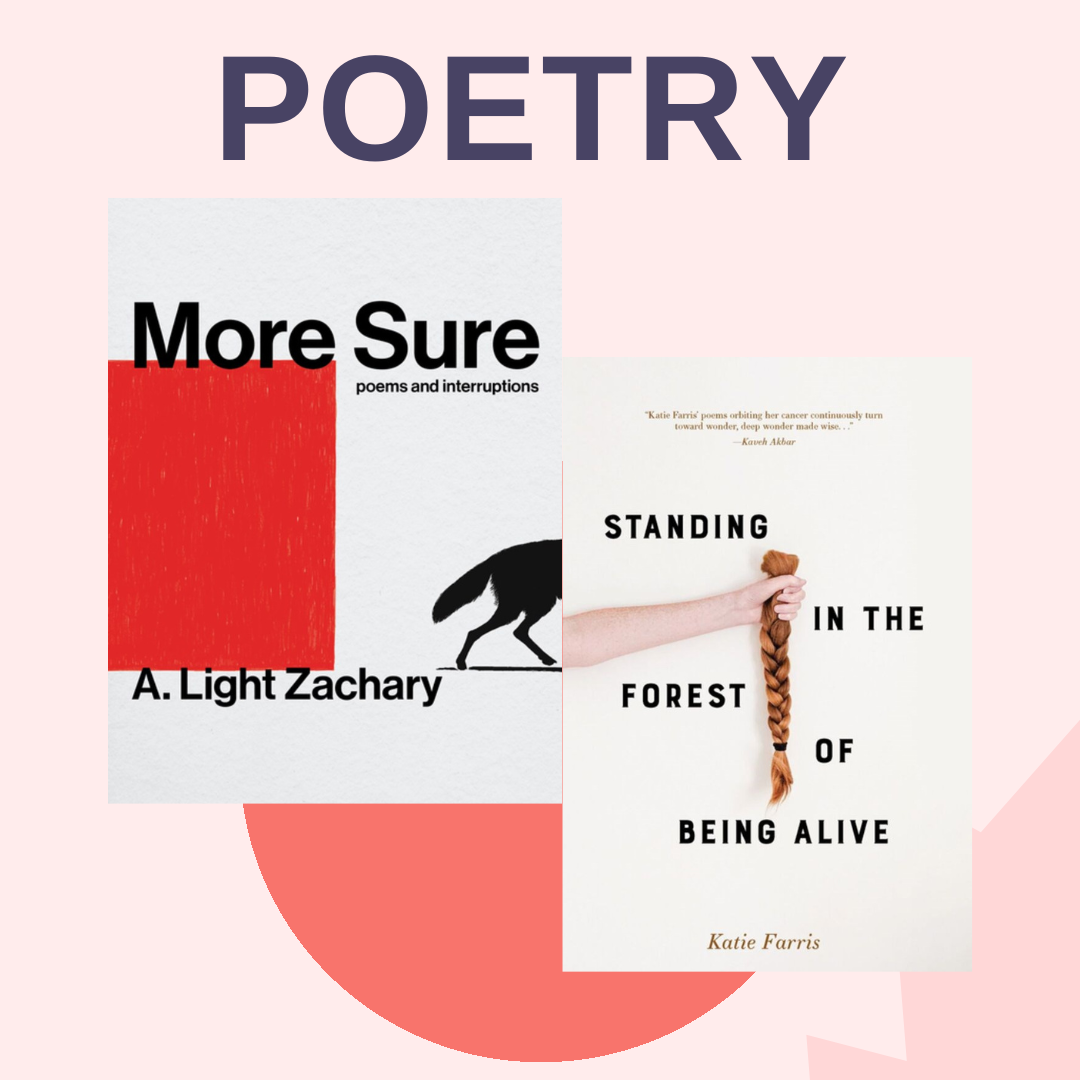 More Sure by A. Light Zachary
Zachary's debut collection is a vivid and playful celebration of trans complexity, queer fluidity, and gleeful uncertainty. In poems that are by turns lyrical, incendiary, and formally inventive, they explore gender, wildness, becoming and unbecoming, family, the power of language, the sacredness of trans bodies, and, most poignantly, change. In a series of poems titled "Meditations," Zachary inserts new words and phrases into quotes from Marcus Aurelius, queering his philosophy into a new kind of wisdom. In one of the longest (and most beautiful) poems, the speaker considers what it means to hide pieces of themself during a family visit. "What does it mean to be a man on clay / and a woman on concrete? To trip between the two?" Zachary asks, and so this collection trips and skips and dances, refusing to adhere to rigid binaries of gender and sexuality, instead honoring the weird magic of transformation in all its forms. With its unending questions, surprising imagery, and intricate rhythms ("Wind in leaves, gum stuck to the street— / call me something ubiquitous, genderless, and sweet."), this is a truly remarkable debut. —Laura Sackton
Standing in the Forest of Being Alive by Katie Farris
These poems are going to break your heart right open, but don't worry: They will also stitch it back together, word by word. This book is a haunting, beautiful, and surprisingly hopeful memoir-in-poems about Farris's breast cancer diagnosis and treatment during the pandemic. The poems take place in the operating room, at the oncologist's office, in the chemo center, and at home in the bedroom and kitchen. In all of these places, the narrator finds pockets of pleasure, connection, and softness despite her overwhelming fear and despair. Farris's language is saturated with wonder and often charged with a sizzling, erotic energy: "O cockroach, / smooth as a lozenge, glossy / as hard candy, antennae / clever as spun / sugar, come / into my mouth." She invokes Emily Dickinson with em dashes, delightful rhymes, and line breaks that complicate meaning. "Why write love poetry in a burning world?" asks the speaker in the collection's first poem, and then Farris proceeds to answer her own question, cataloging all the tiny joys — and all the gifts of grief — that make living through impossible times worthwhile. —Laura Sackton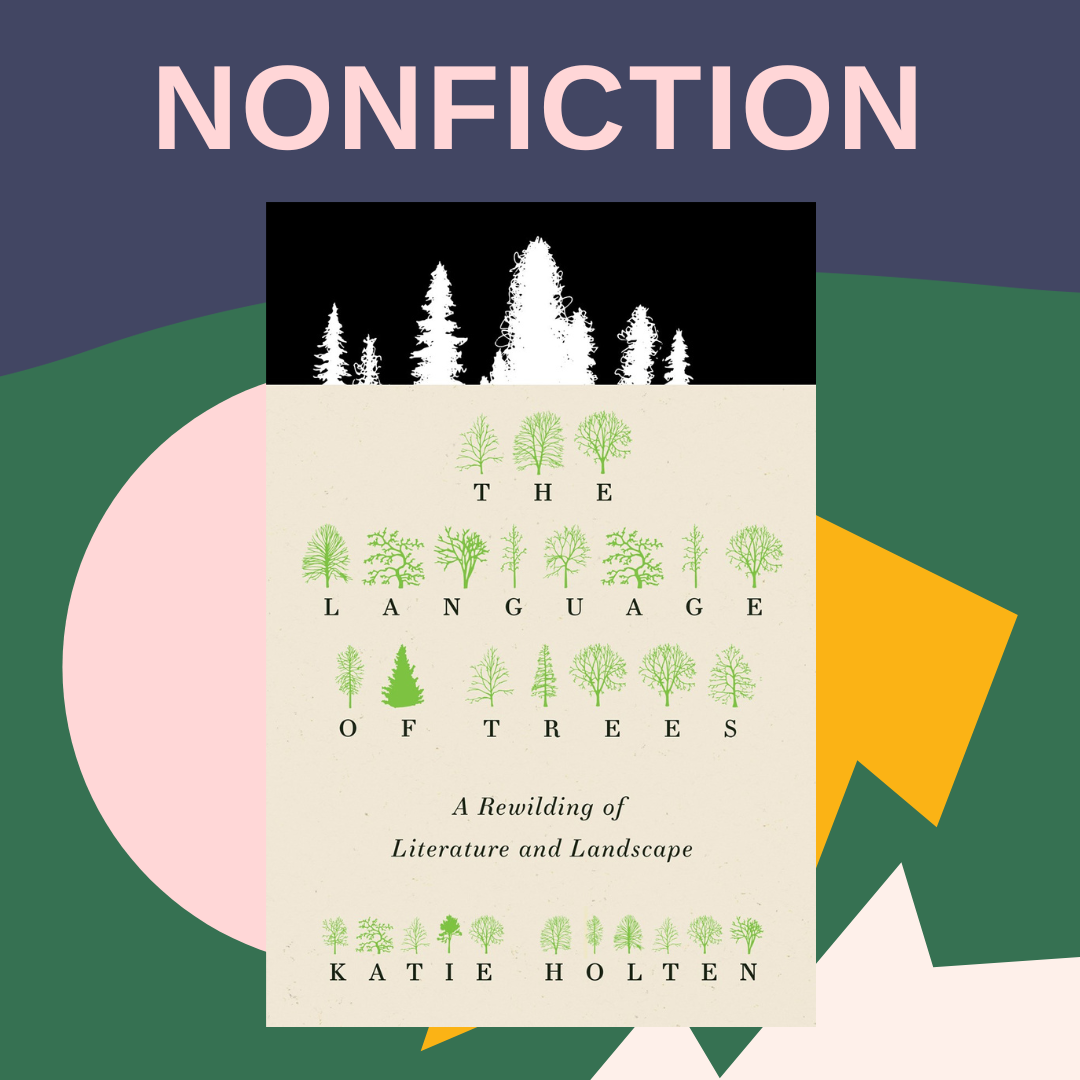 The Language of Trees: A Rewilding of Literature and Landscape by Katie Holten
This book is not just a beauty to read, but also one that you'll be thinking about for a while. Holten assigns each letter of the alphabet a specific tree, creating illustrated forests alongside each entry, rewilding the literature. As the piece develops, the landscape changes. With pieces from Ada Lovelace, Radiohead, Elizabeth Kolbert, Robin Wall Kimmerer, and more, this is a celebration of the natural world — an exploration of how we coexist with nature and trees. Fruits, branches, fungi, plant communication — it's all in here, right alongside creation myths and fossils. Science and storytelling are braided with history and art to create something quietly urgent and beautiful here. This is nature writing in a new way, full of tree magic. —Jaime Herndon

Blanche: The Life and Times of Tennessee Williams's Greatest Creation by Nancy Schoenberger
Few fictional characters have a hold on the American imagination like Blanche DuBois. In her fantastic new book, Nancy Schoenberger sets out to discover why audiences and actors remain enchanted by Blanche more than 75 years after A Streetcar Named Desire premiered on Broadway. Moving through six notable performances of the character, including Vivien Leigh's Academy Award–winning turn, Schoenberger dissects the different aspects and qualities each actor brings out in the role, perfectly illustrating that just when it appears a character may be in danger of appearing cliché, there are always new depths to be mined when working with great material. Tying literary and performance analysis in with Tennessee Williams's personal life, specifically the guilt he felt over abandoning his sister, Rose, Blanche is a testament to great art that continues to evolve long after its creator has departed. —David Vogel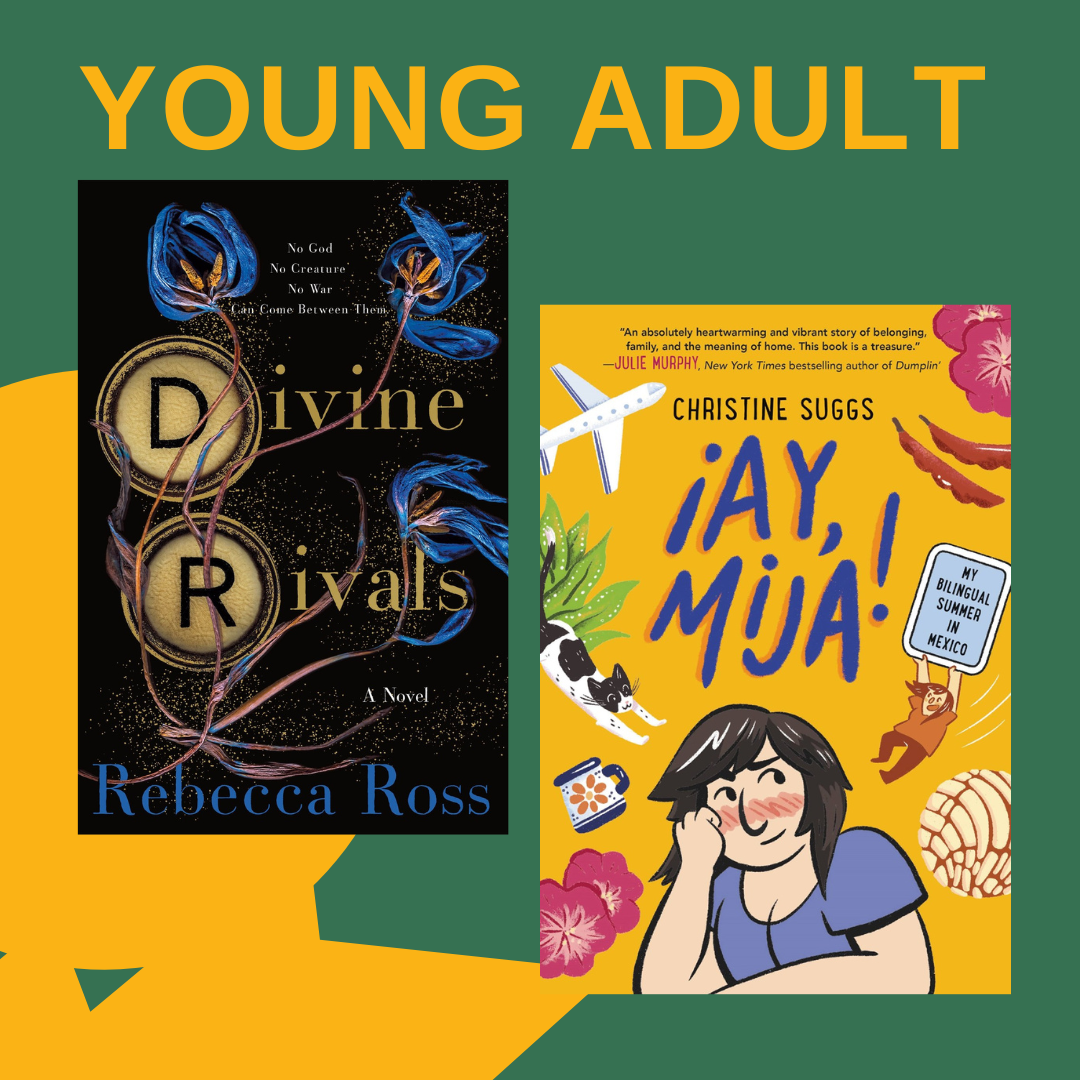 Divine Rivals by Rebecca Ross
This enemy-to-lovers YA fantasy romance takes place amid a war between rival gods. When the novel opens, 18-year-old Iris has just taken on a job as a journalist after winning an essay contest, and she hopes to make head columnist. Iris desperately needs this job. Called by a god to fight, Iris's brother left the family six months earlier, and they haven't heard from him since. To assuage her grief, Iris types letters for her brother and slips them beneath her wardrobe door, strangely receiving responses from an unknown person in response. That unknown person becomes her friend. Meanwhile, Iris's mother has turned to alcohol to stave off her grief and depression, and many days neither eats. Iris dropped out of high school to work, so making head columnist would not only be a huge accomplishment but would also give her a way to provide for her mother. Up against her is the annoying rich boy Roman, who has his own losses to deal with. Then both are called to the war's frontlines to report on the war. Ross's lyrically written latest novel will definitely pull at your heartstrings. I listened to the audiobook narrated by Alex Wingfield and Rebecca Norfolk. This is the first book in a planned series, so be prepared to finish on a cliffhanger! —Margaret Kingsbury
¡Ay, Mija! by Christine Suggs
This YA coming-of-age graphic memoir is such a sweet, cozy read about the author's teen experience visiting their mother's family in Mexico. Sixteen-year-old Christine has never visited their Mexican family alone, and they're feeling nervous about communicating with their rusty Spanish without the aid of their mother. When they arrive, however, their family warmly embraces them despite the language barrier, and Christine finds themself slowly enjoying the trip, especially when the family visits their country house. Suggs explores the complexity of being biracial, queer, fat, and bilingual in such a natural, authentic way that the narrative never becomes overpowered by themes but instead remains heartwarming and gentle, which is accentuated by the muted browns and golds of the illustrations and the folksy art between sections. It's a lovely graphic memoir. —Margaret Kingsbury
BuzzFeed may collect a share of sales or other compensation from the links on this page if you decide to shop from them.