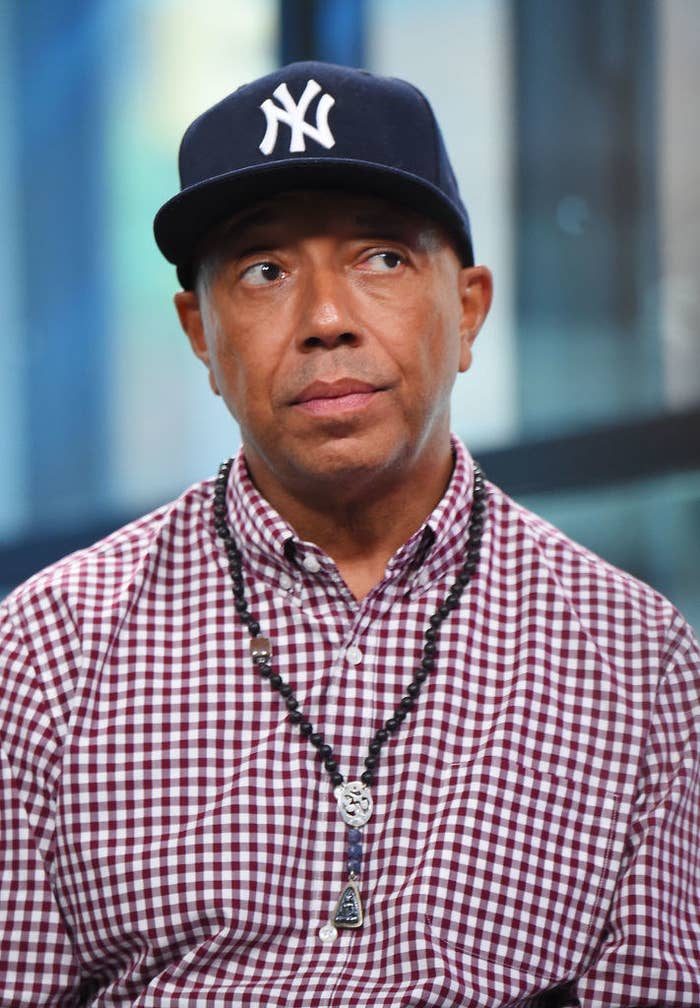 A federal lawsuit alleging music mogul Russell Simmons raped a woman at her home in 2016 has been dropped.
The woman, Jennifer Jarosik, filed the lawsuit for $5 million against Simmons in January, alleging sexual assault and battery, as well as intentional and negligent infliction of emotional distress.
In an answer to Jarosik's complaint, Simmons' attorney strongly denied any assault took place, insisting that any sexual encounter between the two was consensual. Simmons' team also argued in their filing that Jarosik reportedly has a "propensity to exaggerate" and suffers from "untreated mental health issues."
Jarosik had claimed Simmons raped her in August 2016 when she went to his house to discuss collaborating on a documentary she was working on. In the answer to Jarosik's complaint, Simmons' lawyer writes that Jarosik also sent texts to Simmons saying "Sending love <3" and "I miss u Russell. r u ok?" only a month after the alleged rape.
In the stipulation of parties for dismissal, Simmons and Jarosik agreed to pay their own legal fees and costs in the case.
BuzzFeed News has reached out Jarosik's lawyer for comment.
Simmons' legal woes aren't over, however. The New York Police Department opened a sexual assault investigation into Simmons after multiple women came forward in December with allegations against him in the New York Times and the Los Angeles Times. A woman identified only as Jane Doe also filed a $10 million lawsuit in January alleging Simmons raped her after she chaperoned her young son at a Def Jam concert.