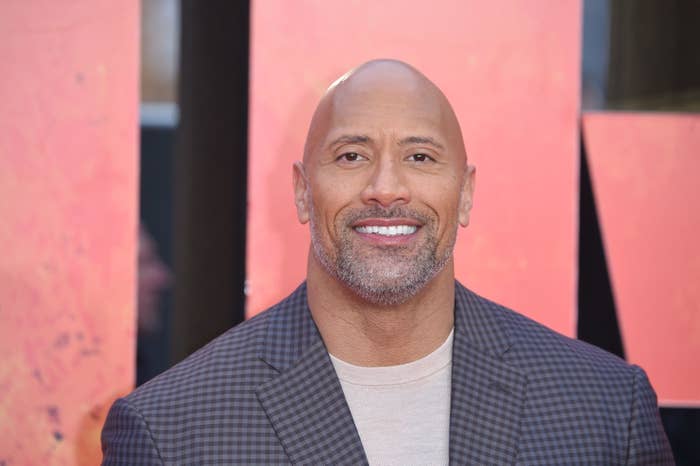 UK tabloid the Daily Star has taken a story about Dwayne "The Rock" Johnson down from their website after the actor claimed the alleged interview was "100% fabricated."
The story, which appeared on the cover of the print publication, drew widespread controversy due to what appeared to be the actor's criticism of "Generation Snowflake."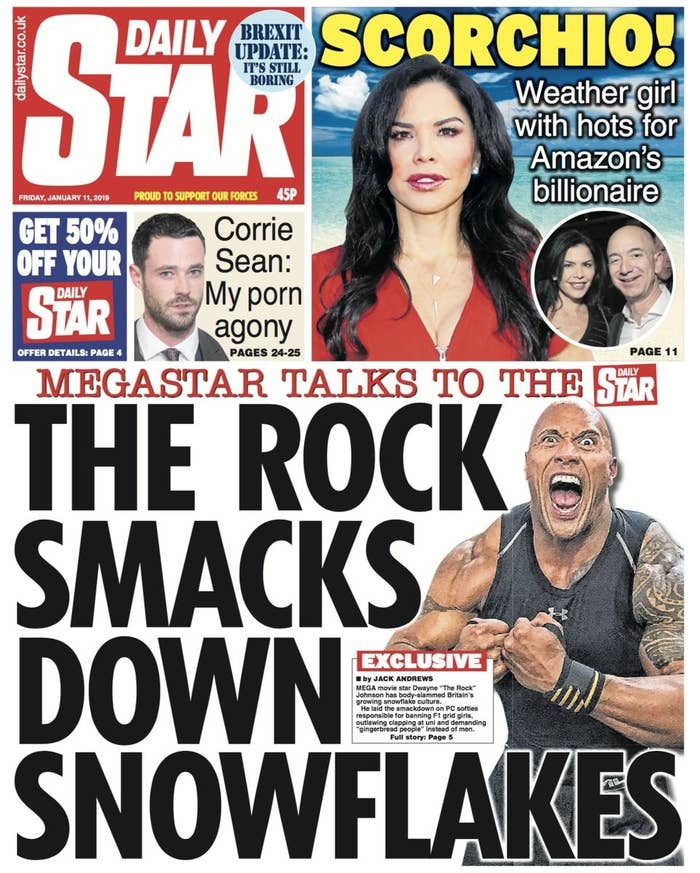 In the alleged interview, Johnson expressed his support for tolerance of everyone's beliefs but is quoted as saying, "Generation Snowflake or, whatever you want to call them, are actually putting us backwards."
After publications like TMZ picked up the story, some people on Twitter agreed with the "snowflake" quote.
Still, many others said they were disappointed with the actor for his dismissive comments.
Johnson eventually responded to the story Friday, saying in a video on Instagram that the interview "never took place, never happened, I never said any of those words, completely untrue, 100% fabricated."

"It's not a real [Dwayne Johnson] interview if I'm ever insulting a group, a generation, or anyone because that's not me. That's not who I am, and that's not what we do," he added.
On Saturday, the story appeared to have been wiped from the website and replaced with a "404 Page not found."
No explanation was given for its removal.
BuzzFeed News has reached out to both the Daily Star and the reporter who wrote the story for their responses to Johnson's allegation.