In 2008, Robin Roberts was declared cancer-free after being treated for an early form of breast cancer. Four years later, she was diagnosed with a rare blood disorder called myelodysplastic syndrome, or MDS, that led to her receiving an emergency, life-saving bone marrow transplant on Sept. 20, 2012.
On Wednesday evening at BuzzFeed News' The Come-Up Is Real event, Roberts celebrated a healthy five years — a date she refers to as her "birthday" — by sharing the miraculous story of how her sister, Sally-Ann Roberts, was a perfect donor match, and how far advancements in bone marrow transplants have come.
Roberts, who was candid but lighthearted about her experience, discussed how people often open up to her about their own experiences with transplants. "Someone will say to me, they'll say, 'Oh, I had a bone marrow transplant too' — and I'm thinking, It must've been like a year ago — they're like, 'three weeks ago!'"
In an emotional moment, one brave audience member, Angelika, revealed that they found out this week they had a lump in their breast and asked for Roberts' advice on dealing with the health scare. (The exchange starts at 22:56.)
"You know what, honey, I know — and especially in the early moments it's very uncertain — don't borrow trouble," Roberts said.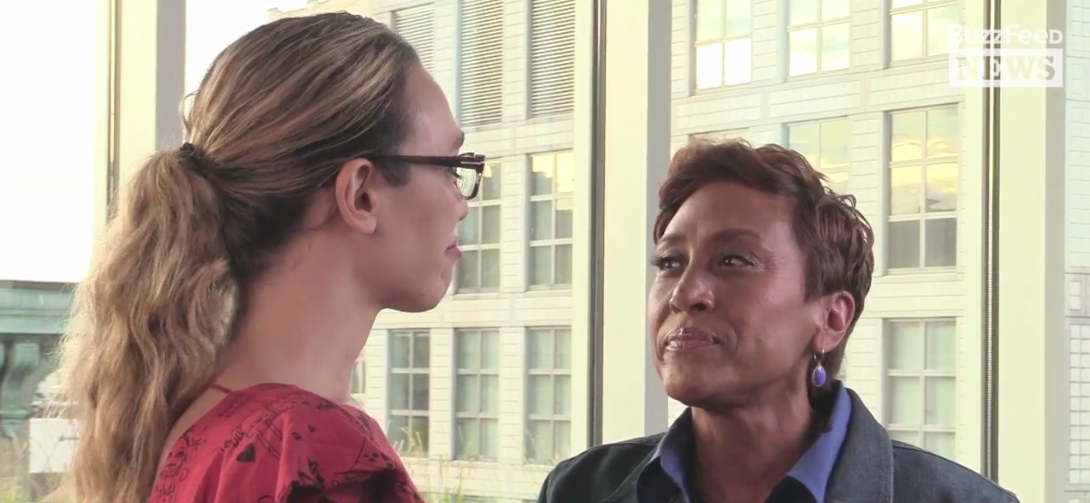 Roberts' positivity filled the room with optimism, as the audience applauded both Roberts and Angelika for their courage.