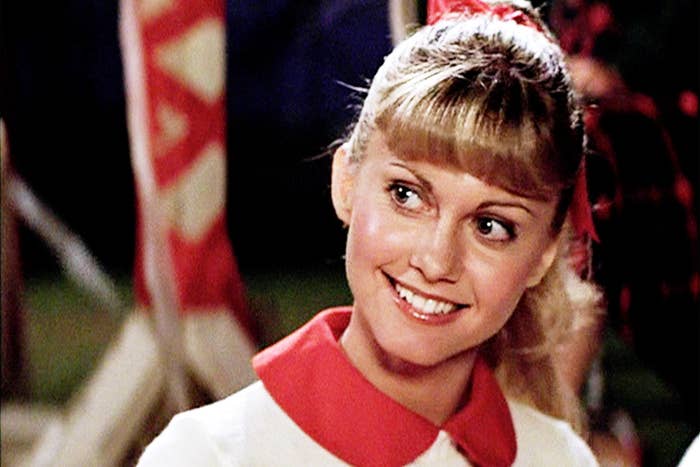 Dynamic actor and musician Olivia Newton-John, famous for everything from playing Sandy in the film Grease to having five No. 1 singles on the Billboard Hot 100, has died. She was 73.
A statement from her husband posted to her Instagram said she died peacefully Monday morning at her Southern California ranch.
"Olivia has been a symbol of triumphs and hope for over 30 years sharing her journey with breast cancer," her husband, John Easterling, wrote. "Her healing inspiration and pioneering experience with plant medicine continues with the Olivia Newton-John Foundation Fund, dedicated to researching plant medicine and cancer."
In addition to being a veteran actor and musician, Newton-John spent the majority of the latter half of her career as an advocate for cancer patients and survivors. Thirty years after her first breast cancer diagnosis in 1992, Newton-John still maintained an air of positivity when it came to dealing with cancer.
"A lot of people see it as a fight, and wherever you choose to see it, that's your prerogative," she said. "I see it as part of my mission."
Reacting on Instagram to the news of her death, Grease costar John Travolta said Newtown-John had impacted him deeply. "My dearest Olivia, you made all of our lives so much better. Your impact was incredible. I love you so much," Travolta wrote. "We will see you down the road and we will all be together again."
Newton-John was born in Cambridge, England, in 1948 to parents Brinley and Irene Helene Newton-John. The youngest of three children, she was the granddaughter of Nobel Prize–winning physicist Max Born. Newton-John spent the majority of her schooling in Melbourne, Australia, where her family moved when she was 5 years old.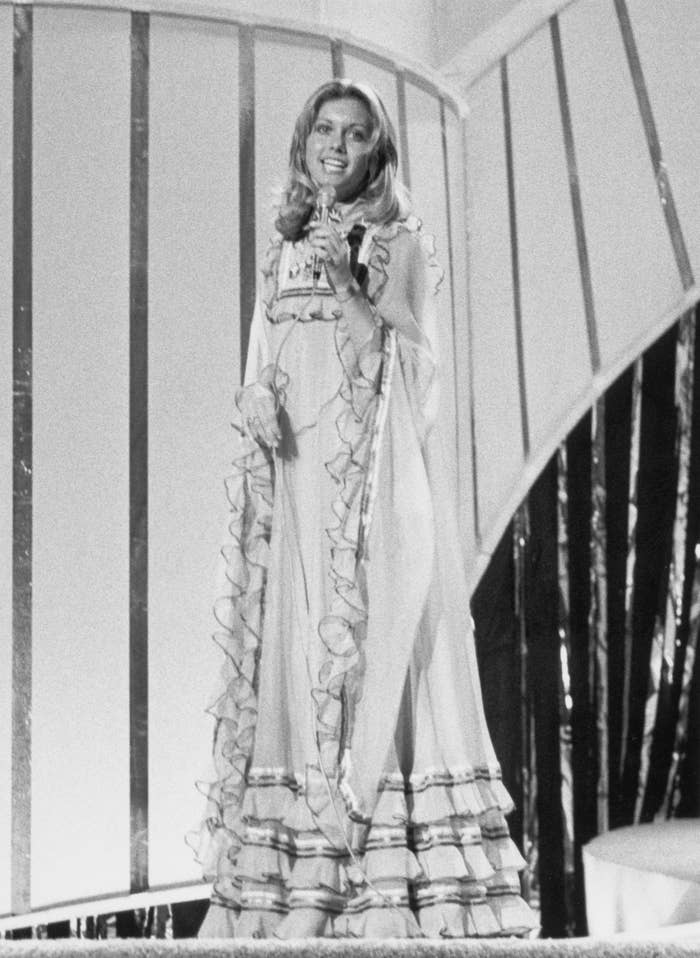 Throughout high school, Newton-John built a name for herself in the local music scene, enough so to make the rounds performing on Australian television. By the time she was an adult, Newton-John had won a televised talent contest and was living in the UK, working on music projects with various partners and groups.
Newton-John had another chance for a big break after being selected as the UK representative for the Eurovision song contest. While she lost to Swedish pop legends ABBA, the album she subsequently released in 1974 led to her first No. 1 hit, "I Honestly Love You," and her first two Grammy nominations. She would go on to record as a country artist, a move some viewed as controversial being that she was British. Still, she had garnered country hits and her own US television special by 1976.
In 1977, Newton-John was offered one of the lead roles as Sandy in the film adaptation of the Broadway musical Grease. Newton-John had her reservations about accepting the role, but the producers were quick to accommodate her needs, including a screen test with costar Travolta (Danny Zuko).
Appearing as the virginal, Australian exchange student love interest to Travolta's slick T-Bird greaser, Newton-John lent her voice to some of the film's most iconic songs: "Summer Nights," "You're the One That I Want," the reprise of "Look at Me, I'm Sandra Dee," and "Hopelessly Devoted to You," an Oscar-nominated song written especially for Newton-John to perform in the movie.
Her character's ultimate decision to make herself over and shed her "Sandra Dee" image was driven in part by her desire to win over Danny, but also to empower herself and gain confidence. "Look at me, there has to be / Something more than what they see," she sings. "Wholesome and pure / Oh, so scared and unsure / A poor man's Sandra Dee."
Her appearance at the carnival at the film's end — wearing black skintight leggings, a shoulder-baring top, and a leather jacket, with tousled hair and a cigarette hanging from her mouth — remains one of the most iconic looks in movie history.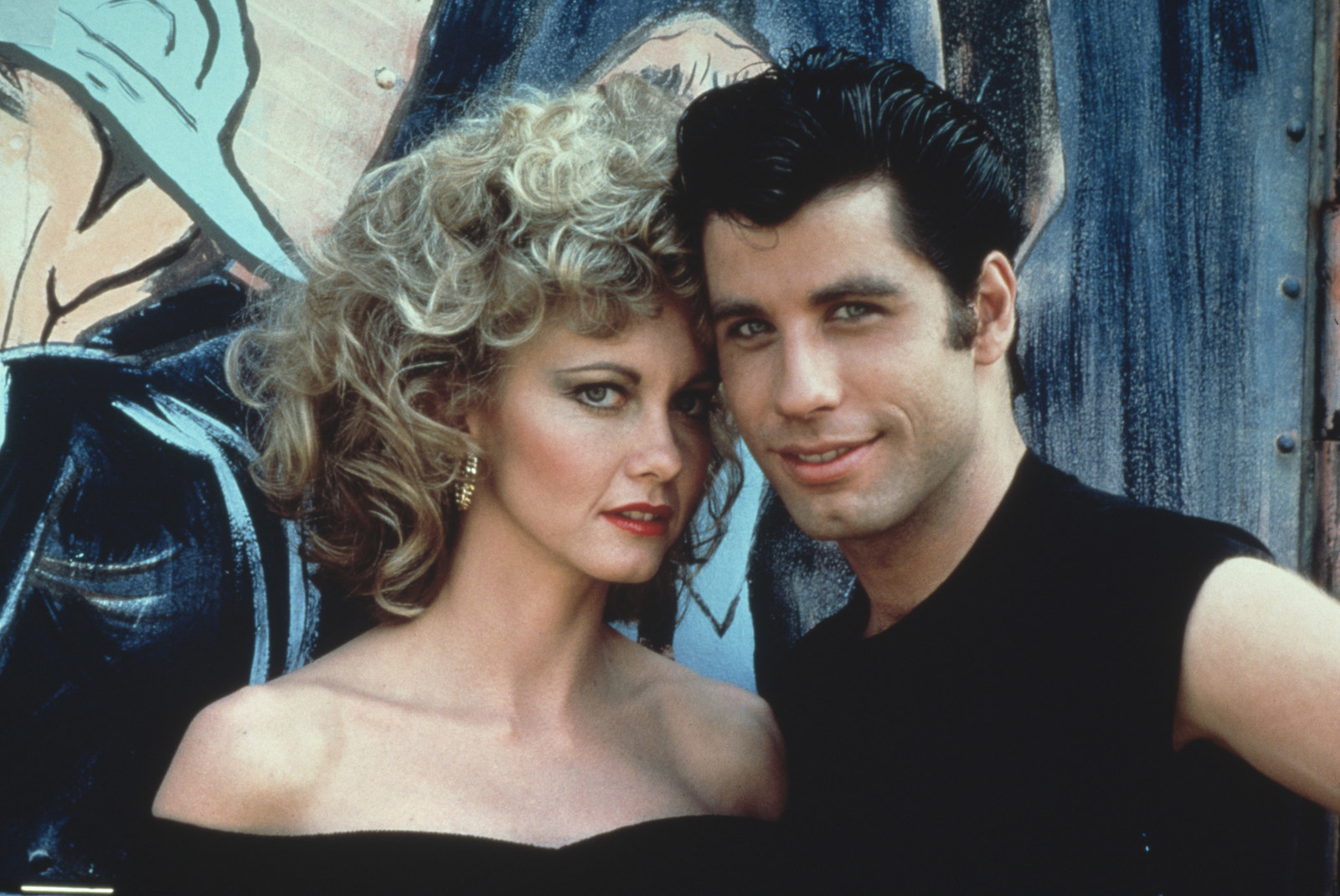 Grease was the most successful film the year it was released in 1978, and the soundtrack helped Newton-John get the distinction of being the second woman to simultaneously have two singles in the Top 5 of the Billboard charts.
The transformation of her character Sandy also pushed her own public image to become a little edgier as she achieved a new level of stardom. She scored her fourth No. 1 on the Billboard Hot 100 with "Magic" from the soundtrack of her failed 1980 movie musical Xanadu, and found even more success with her 1981 song "Physical," which not only was the biggest hit of her career but was the biggest hit of the 1980s, spending 10 weeks atop the Billboard Hot 100.
Newton-John rode the success of "Physical" with a wave of music videos, a tour, and a concert special, and sought to recapture the success of Grease with a new role opposite Travolta in the film Two of a Kind. But the latter half of the 1980s were more defined by bigger moments in her personal life, like opening a boutique called Koala Blue in 1983, getting married to actor Matt Lattanzi in 1984, and having their daughter, Chloe Rose, in 1986.
Newton-John took a few years off to raise her daughter before attempting a few musical comebacks in the late '80s and early '90s. Unfortunately, when she was gearing up to tour for her 1992 album Back to Basics: The Essential Collection 1971–1992, she was diagnosed with cancer. She recovered and released an album about it titled Gaia: One Woman's Journey in 1994 but would face more hardship in 1995 with her split from Lattanzi.
Newton-John went on to finish out the 1990s celebrating the 20th anniversary of Grease in 1998 and a new album, Back With a Heart, that included an updated version of her first hit, "I Honestly Love You."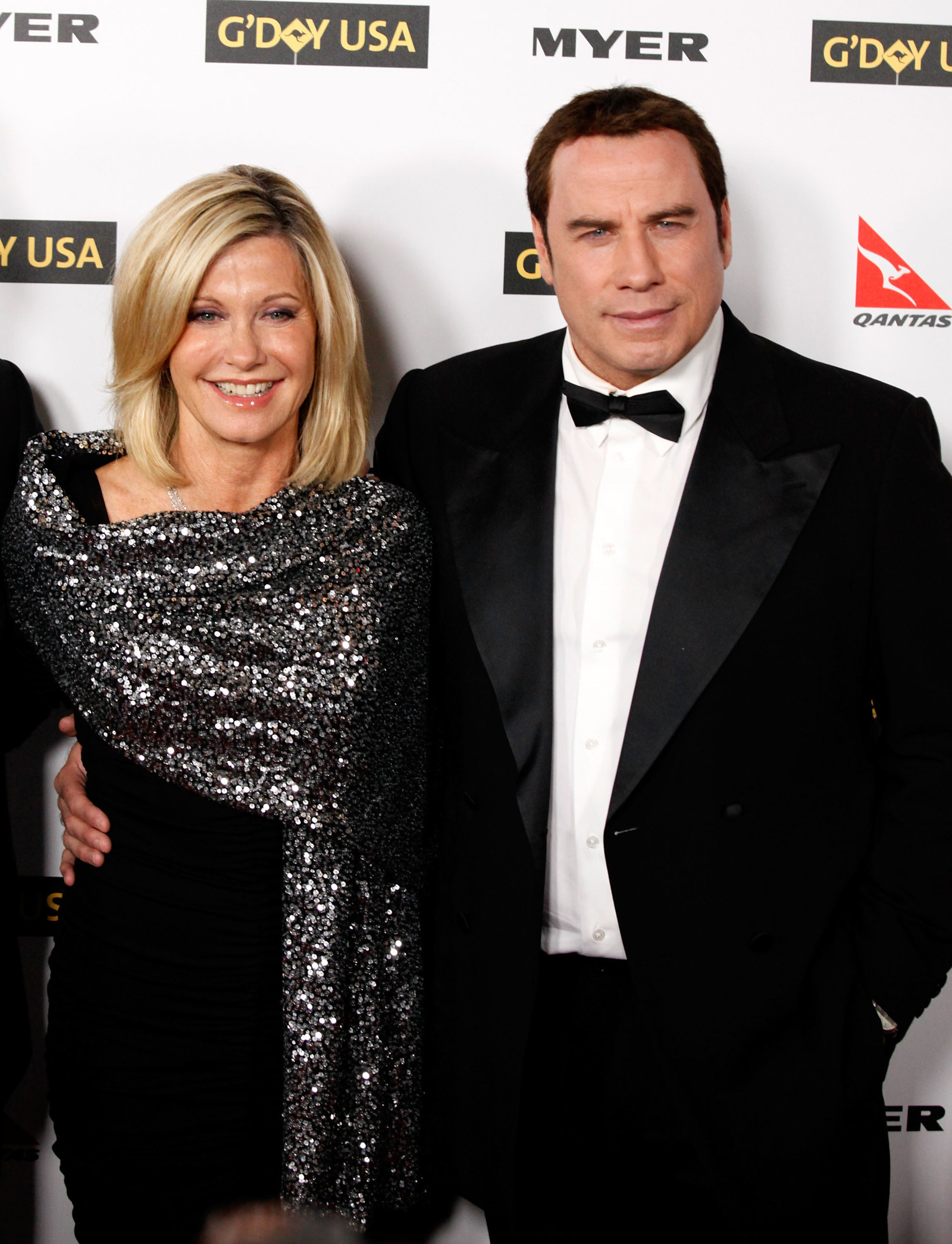 With the turn of the millennium, Newton-John mostly used her work as a way to advocate for cancer research. She also opened the Olivia Newton-John Cancer and Wellness Centre in Melbourne in 2008, the same year she organized a walk along the Great Wall of China for cancer awareness.
Newton-John also married entrepreneur John Easterling the same year, and by 2010, she was funding documentaries raising awareness for breast cancer.
In the years since, Newton-John had kept her diagnosis and treatments secret, but opened up about it when she was diagnosed again in 2017.
"I'm not going to be one of those statistics. I'm going to be fine. And I will probably deal with this in my life as an ongoing thing," she told the Today show at the time.

Despite her cancer diagnosis, Newton-John made a series of appearances in everything from Glee to RuPaul's Drag Race and dedicated her life to making life better for other survivors.
In addition to her husband, she is survived by her daughter, Chloe Lattanzi; sister Sarah Newton-John; brother Toby Newton-John; nieces and nephews Tottie, Fiona and Brett Goldsmith; Emerson, Charlie, Zac, Jeremy, Randall, and Pierz Newton-John; Jude Newton-Stock, Layla Lee; Kira and Tasha Edelstein; and Brin and Valerie Hall.
Correction: Newton-John was 5 when her family moved to Melbourne. A previous version of this post misstated her age.