Octavia Spencer is bringing the story of Madam C.J. Walker to Netflix with an eight-episode limited series, which she will produce and star in as the iconic black beauty entrepreneur.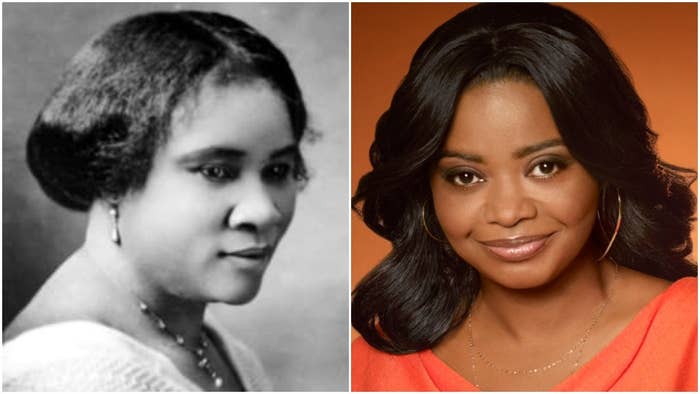 Born Sarah Breedlove, Walker grew up in the South and went through several marriages before stepping out on her own and becoming Madam C.J. Walker.
Walker, one of the US's most influential black business owners and the first self-made female millionaire, innovated the black hair care industry for women.
While it's a misconception that she invented the hot comb, Walker did make important improvements to it in addition to making a whole hair care system that made it safer for black women to straighten their hair.
Walker also implemented a sales agent system that she used to educate other black women on how to be financially independent and entrepreneurial themselves. Walker donated around $100,000 to various black institutions, including the NAACP and the Tuskegee Institute. When she died in 1919, she made it her will to donate a solid majority of her future net profits to charity.
The series, Madam C.J. Walker, will begin shooting next year.