If you ever wanted to get your hands on Jon Hamm, this year's Sundance Film Festival made that possible via a hologram of the actor, aka the HoloHamm.
It was made by 8ireality as promotion for Marjorie Prime, a movie that premiered at the festival this month.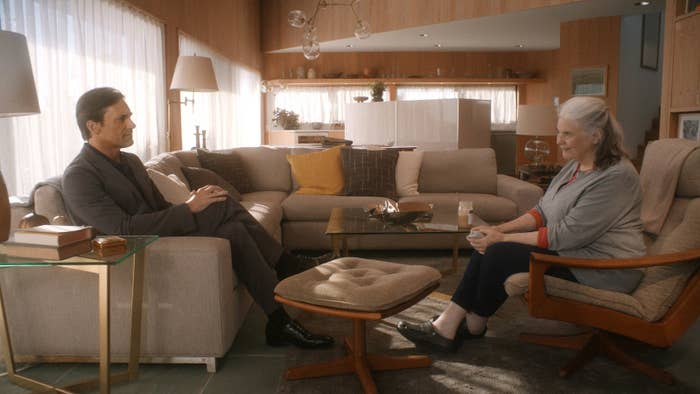 The film stars Hamm as a hologram version of Walter, the deceased husband of the titular Marjorie (Lois Smith). While Marjorie enjoys having someone, or more accurately something, that listens to her favorite memories and relays them back to her in a comforting manner, both Marjorie's daughter (Geena Davis) and son-in-law (Tim Robbins) struggle with the idea of bringing loved ones back from the dead — even in holographic form.

"Obviously there's been a bit of a surge in holographic popularity recently with sort of the Tupacs of the world and the Will.I Ams," Hamm told BuzzFeed News at the festival. "I think that there's been a weird sort of surge in this idea that holograms are the way of the future. I mean we have Star Wars too."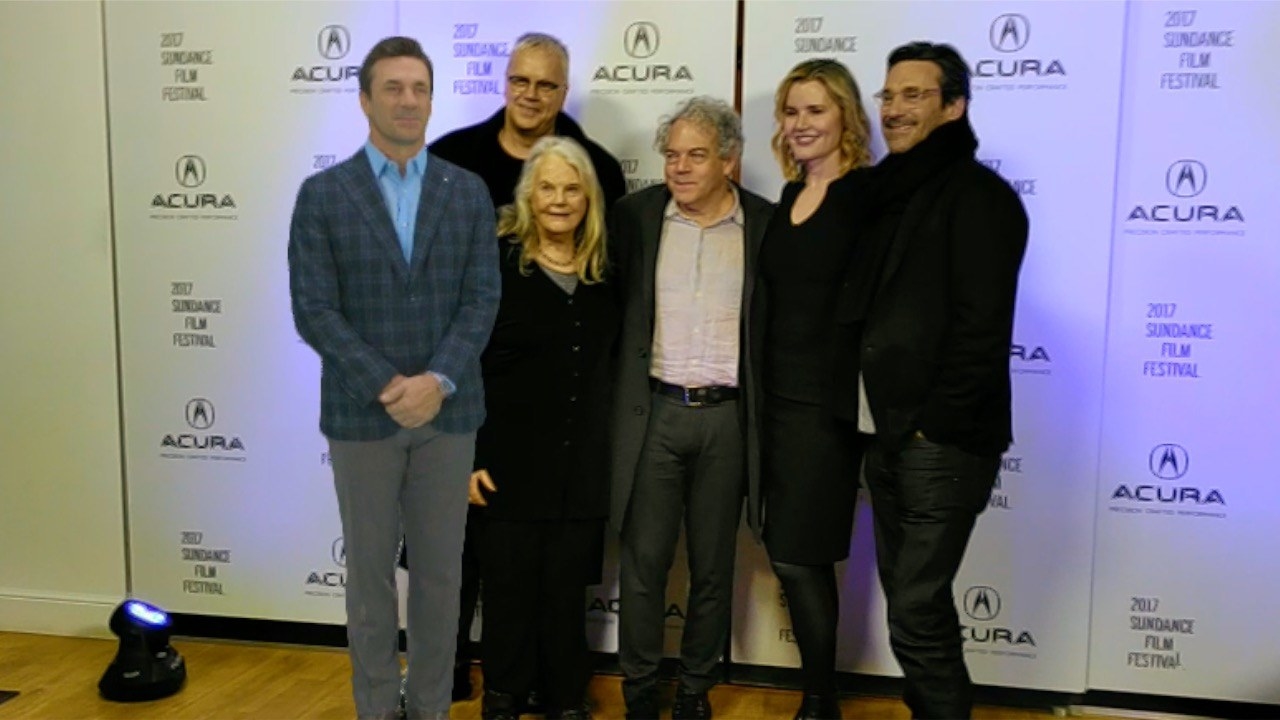 According to Hamm, making a hologram is a relatively easy process. "You literally walk into a room that's ... completely green-screened out and there is 47 cameras and they run them all at once," he said. "Then they somehow knit it together in this 3D thing and it's harmless and seamless."
As far as the whereabouts of HoloHamm, Hamm said: "I hope it does not fall into the wrong hands."
8i