So when he posted a text Monday afternoon from a contact named Steve, who told the rapper Abe Lincoln freed slaves and therefore Republicans have a history of helping black people, it was as if he hadn't heard that take before and felt compelled to tweet it.
Almost immediately, West's left-leaning celebrity friends Chrissy Teigen, John Legend, and Charlamagne tha God came to his aid to show his knowledge of history was a bit...incomplete, which he maybe tweeted out to show he had made a mistake?
West learned that while it's true that Lincoln was a Republican and was responsible for the amendments that freed slaves, it was Democrat Lyndon B. Johnson who passed the Civil Rights Act, ending segregation and pushing African Americans and white Southerners to swap political parties.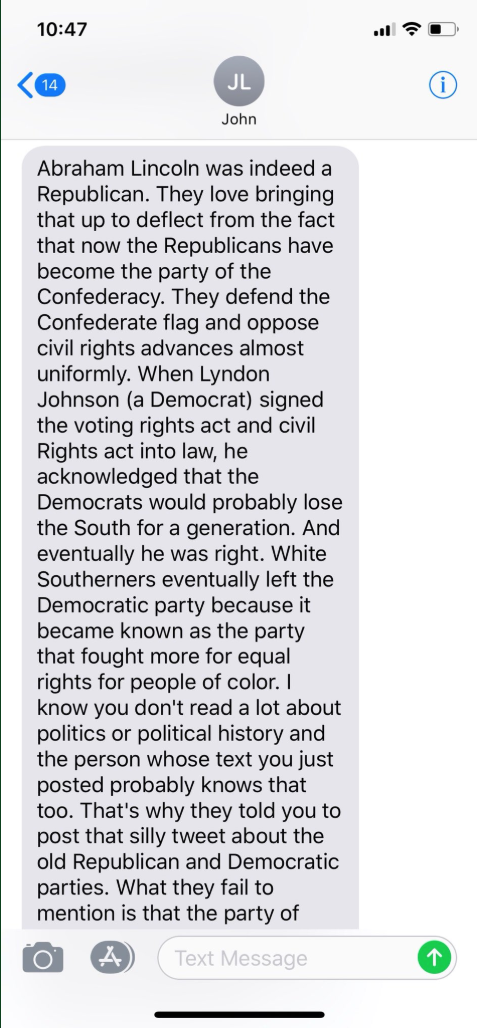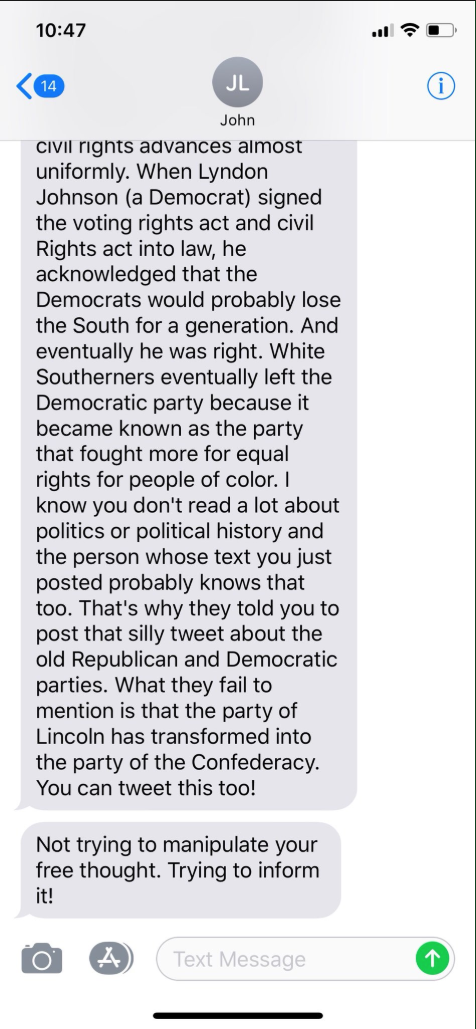 Anyhow, that was all in the span of 20 minutes, and West immediately went back to tweeting about clothes, as the world waits to see his stance on the Vietnam War next.