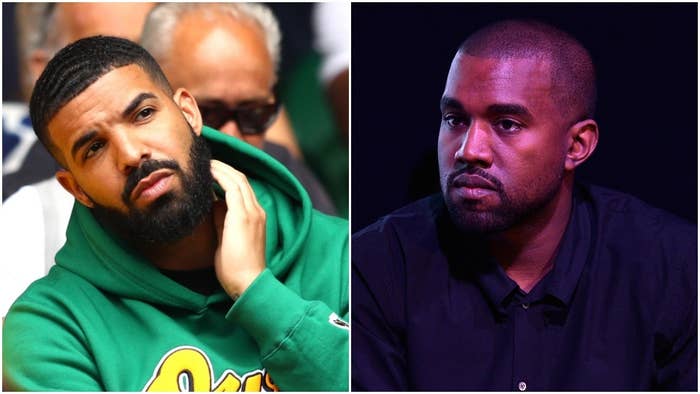 Kanye West on Thursday called out Drake on Instagram for not publicly batting down a conspiracy theory that he slept with Kim Kardashian.
Addressing the camera, the rapper addressed Drake, saying, "The fact that there's people making rumors or thinking you fucked my wife and you're not saying nothing and you're carrying it like that, that don't sit well with my spirit."
West also called out Nick Cannon and Tyson Beckford, saying they were being disrespectful to his wife in interviews and on social media, while also reiterating that he was not the one who made Pusha T aware of Drake's son.
West's video statements are posted in order below:
BuzzFeed News has reached out to a representative for Drake for comment.