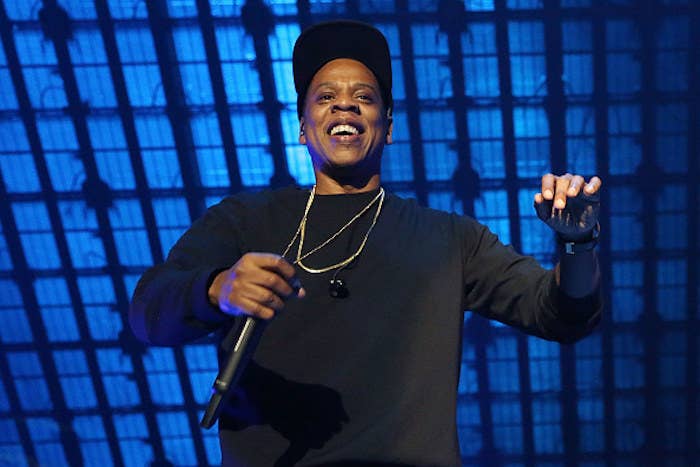 Jay-Z's new album 4:44 has already been certified platinum by the Recording Industry Association of America (RIAA) in under a week after release. Downloads of the album were exclusive to Sprint customers and existing Tidal users, which is how the album's quick platinum status seems...unusual.
A platinum album equals 1 million album units. According to RIAA, as of February 2016, one album unit could be the equivalent of one physical or digital album sale; 10 tracks sold from an album; or 1,500 on-demand audio and/or video streams from an album.

To put that streaming figure in perspective, consider the record-holder for most album streams in a single week: Drake's More Life was spun 385 million times the week it dropped in March. In order to have earned platinum status by streams alone, 4:44 would have had to double Drake's streaming record — a possible, but highly unlikely scenario, given the initial exclusive release nature of Hov's album. And no physical copies of 4:44 are for sale yet.
Any fan of Jay-Z knows that the rapper fashions himself as more of a businessman, so there's a pretty easy guess as to how the album went platinum already. With his last album Magna Carta Holy Grail, Jay-Z made a deal with Samsung where the company prepaid for 1 million copies to become exclusively available to Samsung Galaxy owners. This not only automatically pushed the album to the top of the Billboard 200, it jump-started another debate about what charting criteria should be. After MCHG, Billboard changed its rules to disqualify prepaid albums from counting toward chart success — which was partially why Rihanna, who made the same deal with Samsung for her 2016 album Anti, ended up charting less impressively on the Billboard 200 in the album's first week.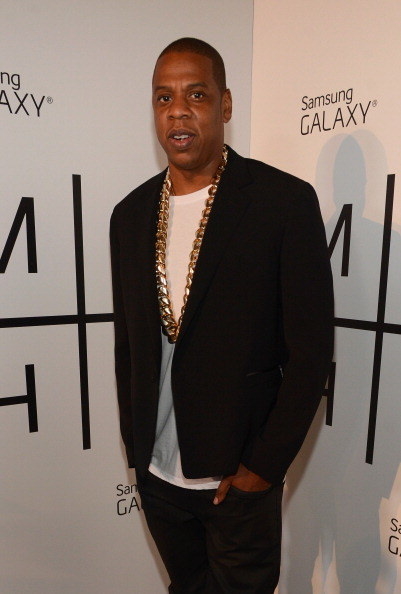 Different artists have adopted other ways to help boost their album sales units. Katy Perry topped The Billboard 200 in part by bundling her recent album Witness with tickets for her tour. In 2011, Lady Gaga enticed buyers of Born This Way with a 99-cent fire sale on Amazon, which also resulted in Billboard rules being changed.
Billboard confirmed with Roc Nation that Sprint, indeed, did purchase at least 1 million copies of 4:44 and therefore the album will not be charting on Billboard as 1 million sold. However, the set will chart with any additional album units recorded from Nielsen Music streaming data this week.
And it still keeps its RIAA certification. In a statement to BuzzFeed News, the organization said: "Under the program's rules, the artist needs to be compensated and there needs to be demonstrated consumer demand in the United States, either for an on-demand stream or a sale. A sale counts toward a certification if purchased directly by the customer or a business can purchase the album or song and offer it to fans who must take affirmative steps to acquire the album or song. Fans participated, took action and downloaded Jay-Z's album offered by Sprint."
BuzzFeed News has requested comment from Roc Nation, Sprint, and Tidal for more details on the 4:44 deal.