It's been less than a week since Hugh Hefner died and now, according to the Hollywood Reporter, Jared Leto has signed on to star as the Playboy founder in an upcoming movie.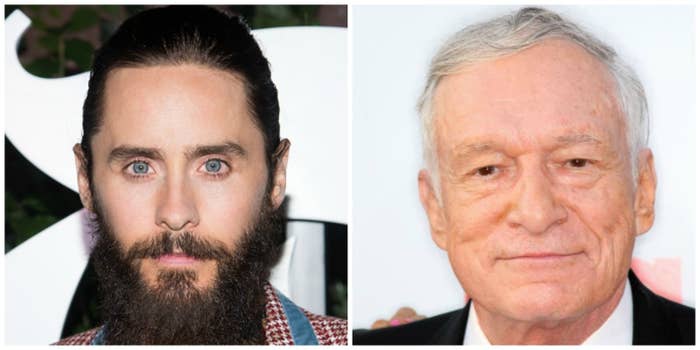 Director and producer Brett Ratner told THR that Leto didn't hesitate to take on the role. "When he heard I got the rights to Hef's story, he told me, 'I want to play him. I want to understand him.' And I really believe Jared can do it. He's one of the great actors of today."
Ratner has been working on bringing Hefner's story to the big screen since 2007.
There is no studio attached to the untitled Hefner movie yet, but given that Leto famously goes to extremes to get into character, people are already making jokes about him playing Hefner.
It's all a little too much.
BuzzFeed News has reached out to representatives for Ratner and Leto for more information.