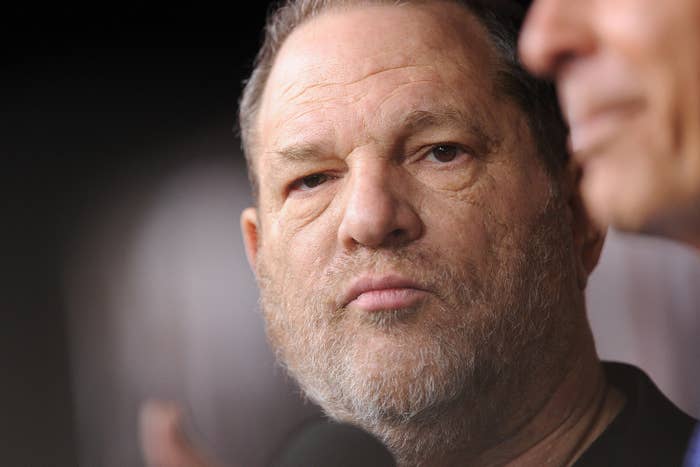 Harvey Weinstein's former assistant filed a lawsuit in federal court Thursday alleging she was "forced to work in a pervasive and severe sexually hostile work environment" in which the former producer dictated emails to her while naked and she was required to clean up his semen.
Sandeep Rehal filed her suit in US District Court for the Southern District of New York against Weinstein; his brother/business partner, Bob; the Weinstein Company; and TWC human resources executive Frank Gil. It came over a month after she first made sexual harassment and discrimination allegations against the producer and threatened to sue.

Working out of TWC's New York office from February 2013 to February 2015, Rehal claimed she was the victim of "endless offensive, degrading, and sexually harassing actions, statements, and touching at the hands of her boss, Harvey Weinstein."

A representative for Weinstein told BuzzFeed News, "Mr. Weinstein categorically denies these claims and his lawyers will respond in the appropriate legal forum proving they are untrue. The evidence will show these claims for money are in the realm of a science fiction movie."

Rehal alleged her boss would regularly have her take dictation of emails while in the room with him naked. He allegedly touched her thigh or buttocks without her consent when they shared cars together, and called her "pussy" or "cunt" on a regular basis.
She also was said to be in charge of keeping up Weinstein's supply of Caverject shots for erectile dysfunction and cleaning up used condoms and semen stains after Weinstein's sexual encounters.

Rehal said she kept a list of the producer's contacts with an asterisk next to the ones who were Weinstein's "girls."
In her complaint, Rehal said she authored a document titled "Harvey's Friends" while she was employed.
A Vanity Fair story from earlier this month alleges that, two days before the New York Times published its exposé on the producer, Weinstein frantically tried to delete a document called "HW Friends" from his company's servers. But Vanity Fair reportedly obtained a copy of the document, which they said was a list of 63 women, broken down by location.
An updated statement from a representative of Weinstein was added to this story.