Gus Kenworthy Just Rescued Another Dog At The Olympics, This Time From A Meat Farm
The 2014 freestyle skiing silver medalist found time after competing in Pyeongchang to adopt a puppy from a dog meat farm in South Korea that he and the Humane Society helped shut down.
Olympic freestyle skier Gus Kenworthy used the spotlight of the 2018 Pyeongchang Winter Olympics to highlight the inhumane treatment of canines at dog meat farms in South Korea.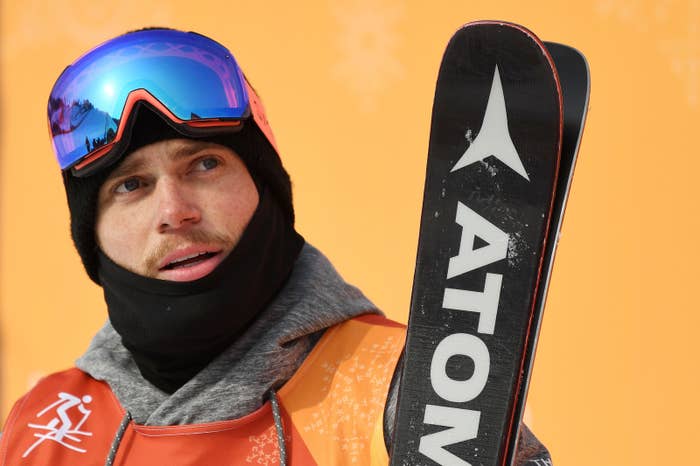 In an Instagram post on Friday, the 2014 silver medalist wrote: "It's not my place to impose western ideals on the people here. The way these animals are being treated, however, is completely inhumane and culture should never be a scapegoat for cruelty."
That's why Kenworthy, along with Humane Society International, helped convince one dog meat farmer to shut down his farm and allow them to bring 90 dogs to the US and Canada (including one puppy Kenworthy adopted and named Beemo).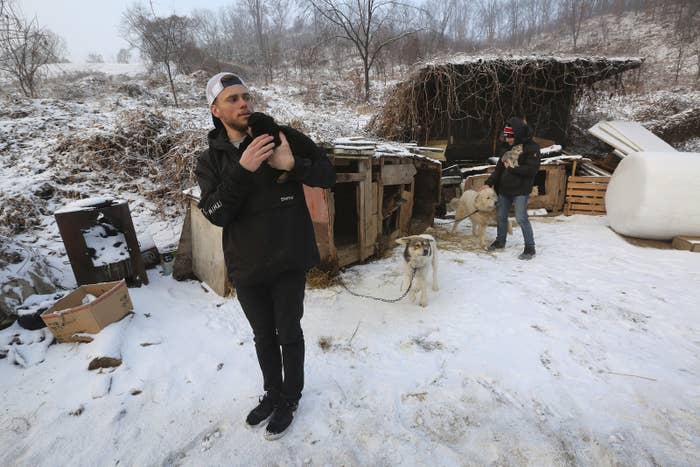 This is not the first time Kenworthy has saved dogs while competing at the Olympics. At the 2014 games in Sochi, Russia, he saved five strays that were roaming around the city.
Kenworthy ended his caption reminding his audience to #adoptdontshop.