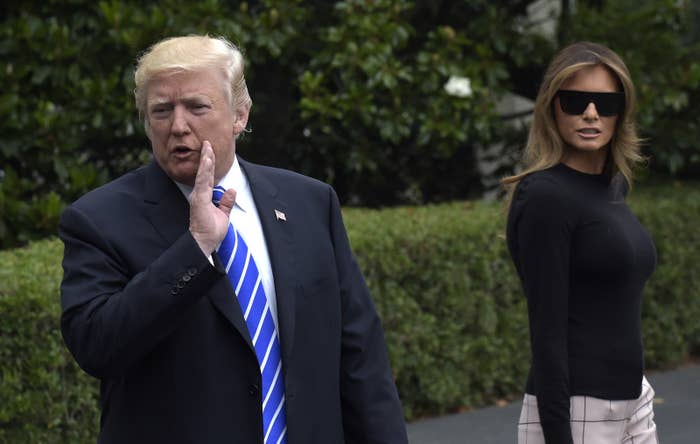 White House officials apparently waited too long to book accommodations for President Trump, leaving him without a hotel in Hamburg, Germany, as world leaders converge for the G20 summit.
Organizers announced the scheduled summit in February 2016, which requires 9,000 hotel rooms to accommodate world leaders, their sizable staffs, and security details.
The Hamburger Abendblatt, a local news outlet, reported that the US government wanted to accommodate Trump in the Four Seasons, but it was already booked. In fact, it turns out that every luxury hotel in Hamburg was reportedly booked by the time the Americans called, leaving Trump, who is associated with an empire of hotel properties, scrambling for a place to stay.
Several weeks ago there were even rumors Trump might have to sleep in Berlin and have to fly to Hamburg via helicopter.

BuzzFeed News surveyed some of the highest-rated hotels in Hamburg to see who had snagged their rooms in advance. Here are the results:

— The Four Seasons: Saudi Arabia's King Salman is here. In addition to his giant entourage, he reportedly brings along a golden escalator and camels for fresh camel milk. The Saudis booked all 156 guest rooms and suites along with a number of rooms in the Hotel Renaissance and The Westin in the Elbphilharmonie, a concert hall.
— The Hotel Reichshof was reserved by Vietnam's delegation.
— The Sofitel was snapped up by Turkey's president.
— The Park Hyatt is where Russian President Vladimir Putin and the prime ministers of South Korea and Australia are staying.
— Le Meridien is hosting Prime Minister Theresa May of the UK and two other delegations.
— The Mövenpick Hotel is full thanks to France's Emmanuel Macron and Erna Solberg from Norway.
— The Grand Elysée was booked by Chinese President Xi Jinping and Italy's prime minister.
— And Angela Merkel is already sleeping at the Atlantic Kempinski, as are the Indian and Canadian prime ministers.
With the summit approaching, the city of Hamburg is now apparently stepping in to help.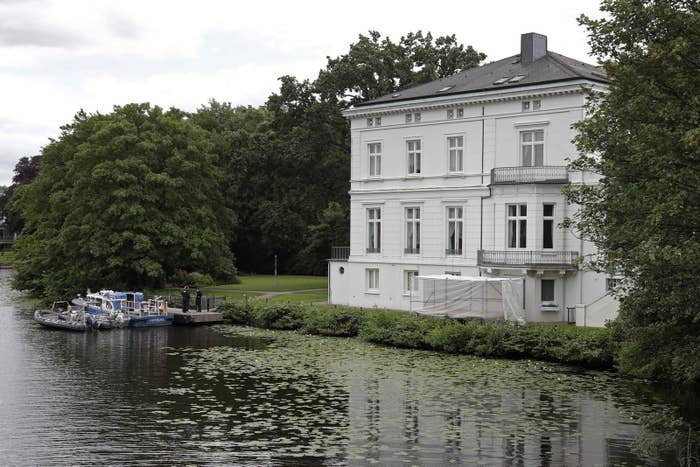 Officials would neither confirm nor deny details on who is staying at the Senate guesthouse, but the Associated Press reported that the estate will host Trump.
Police would say only that "a summit delegation" is being accommodated.
Meanwhile, the US Consulate General in Hamburg is reportedly preparing to host Trump's staff.
The address of the guest house is more than fitting: "Beautiful View 26". It is located close to the Russian general consulate and the Hamburg Islamic centre.

This post was translated from German.