Knives Out! The Best Knives In America
The knife is perhaps the most basic, essential piece of kitchen technology. These guys make the best ones you can get.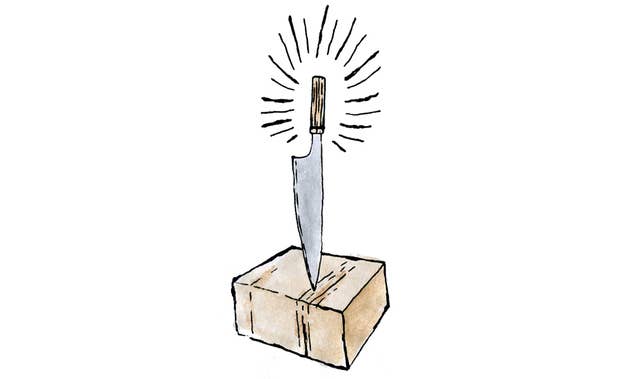 At the end of the day, the things that make cooking meaningful to me are taking the time to understand my craft and taking pride in what I do. When I was seventeen and working at Striped Bass in Philadelphia, for instance, I told the chef I wanted to learn how to butcher fish; he spent five hours talking fish with me. It's something I'll never forget. I wanted to learn everything I could about what I worked with back then, and I turned my attention to the most basic and essential of kitchen tools: the knife.
Knife-sharpening is not just rubbing your knife against a steel or a stone. Most cooks really have only the barest comprehension of how to maintain a blade. It isn't magic, but it's only achievable once you understand what a blade is, what the stone is, and what's happening when the two come together.
My quest to learn more has turned into an obsession — learning about knives led to wanting to learn even more about knives — but it's an obsession that's opened doors to new relationships and enriched my life. Many cooks have a blind loyalty to Japanese or German knife manufacturers, while right here in this country there are knifemakers who are doing exciting, significant things. They spend years learning how to master different steel alloys (like 52100, an American mix that makes a strong, resilient knife; or Hitachi white, a Japanese blend that can be sharpened to atom-splitting fineness). They understand that millimeters mean a lot when it comes to how a knife performs and fits in the hand, and they make knives that are the embodi- ment of that knowledge. They forge, heat-treat, and sharpen with the best of the rest of the world, preserving and pushing forward an almost forgotten craft in the era of the machine-made knife.
Their knives start at around $500 and take off from there. But nobody's getting rich off them: most of these makers are just getting by. A lot of them have secondary jobs to support their love of metalworking. It's truly a labor of love, a lost and misunderstood craft — one that I feel is worth supporting.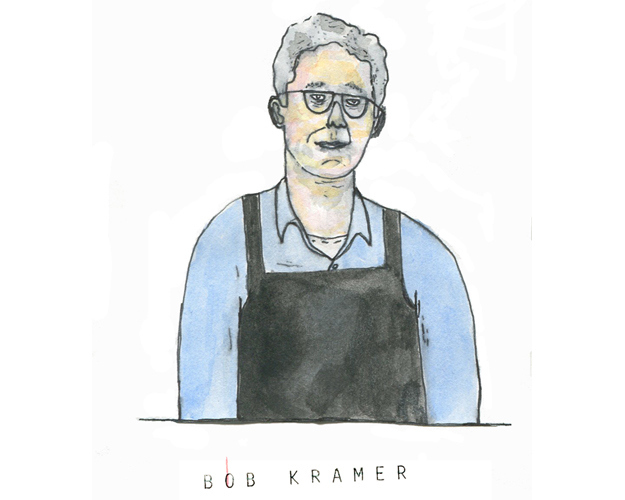 For my last vacation, I went out to the West Coast and spent two days in Olympia, Washington, with Bob Kramer. We hung out, talked metal, talked knives, and I got some hands-on experience forge-welding a knife while he watched and helped.
You can't talk about American knifemakers without mentioning Bob Kramer. Bob was a chef before he started sharpening and maintaining other people's knives. He was the first person who started making high-performance cutlery in America, and his handmade knives are the hardest to get and by far the most expensive per inch. He just recently made it through his wait list, which was more than three years long.
There are only a few ways to buy his knives now: from someone who already owns one; via charity auctions through his website; or via a lottery in which Bob draws random e-mail addresses from a pool. You get to order one knife from him. Ever. That's it.
Henckels is doing a line of Bob's knives now. The knives are a factory-produced version of his straight-carbon steel. They're great-performing knives. It's a way to get a Kramer without paying the high end prices. But he's not making a killing on them. This really is a job you do as a passion, not because you make good money.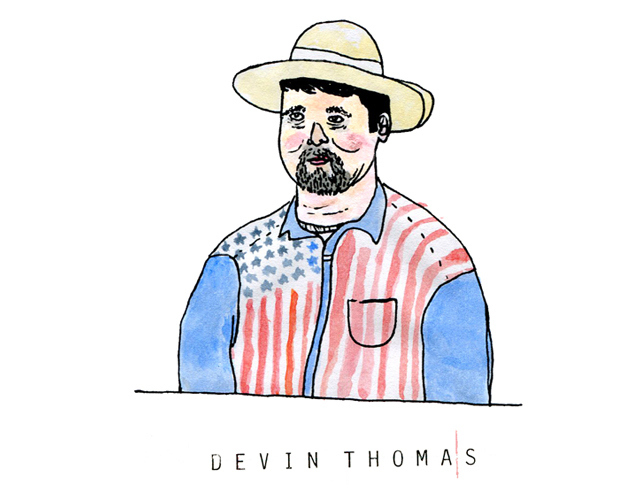 Devin Thomas is in Panaca, Nevada, and best known for his Damascus steel. He makes knives from his own Damascus, and also sells billets that other knifemakers use. Making Damascus takes a very deep understanding of how layers of different metals come together. While much of the draw of Devin's Damascus comes from the visual attractiveness — think lots of intricately patterned steel — it also performs. Devin's mono-steel knives are some of the best-performing knives on the market today. He's continually searching for more complex steels, optimal heat treatment, grinds, geometry, and profile to gain the highest level of performance.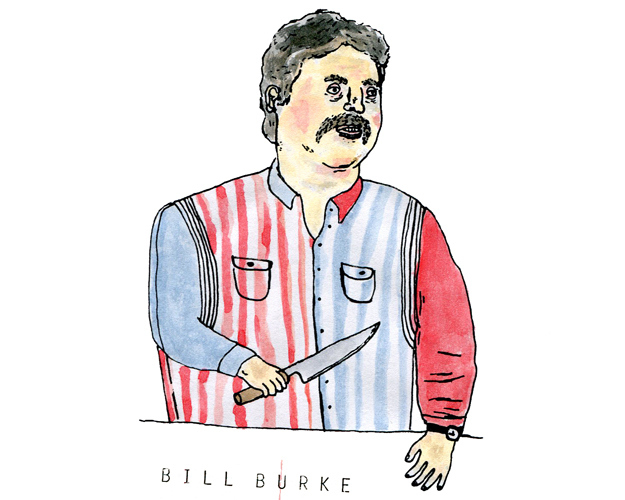 Bill Burke from Idaho is another top-end guy. Before he got into full-time knifemaking, he was a butcher. He was making hunting knives until 2002, when he made a set of kitchen knives for a knife show in California. They were very well received, and from that point on, he was hooked and wanted to dive deep into the construction of san mai blades for kitchen knives. Now Bill's well-known for his work with san mai, which is a soft layer of steel welded outside a harder steel core. 52100steel is his bread and butter, and he's spent a lot of time perfecting his heat treatment to get the best results. He also does some work with Damascus.
Bill probably does fifty to a hundred knives a year, at most. Guys like Bill will make multiple versions of the same knife before they're ready to put their names on a product and send it out.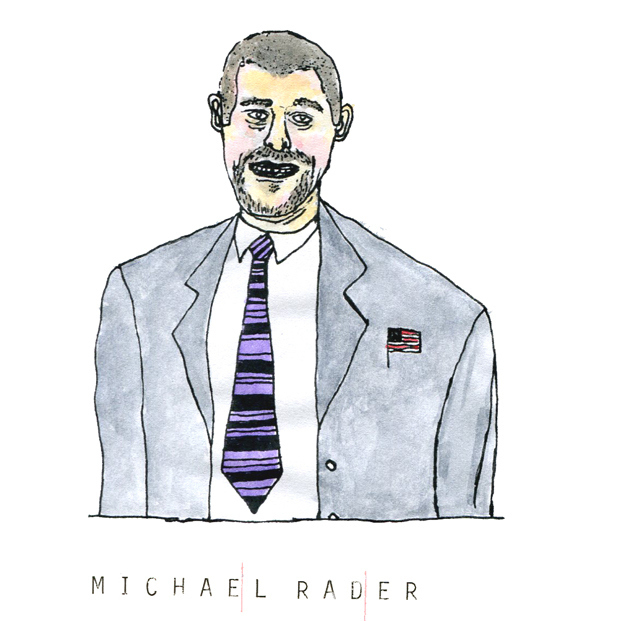 Michael Rader, who's based in Bothell, Washington, started out as a swordmaker and began crafting kitchen knives in 2006. (He studies a variety of martial arts, which makes sense for a swordmaker.) Michael uses a lot of high-carbon steels like 52100 and 1086, but he also does work with Damascus.
Michael has been able to take his knives to another level by working with knife users to improve his blade geometry and profile. There are a handful of professionals and home cooks who use a lot of knives and understand them in great detail. They can really help a maker improve. To get a better understanding of knives in action, he sent his knives out to a bunch of those people and asked them for feedback. He opened himself up to criticism, but it was a risk that's paid off.
Another thing about Michael is that he's one of the best woodworkers I've seen. His handles, presentation boxes, and attention to detail are in another league.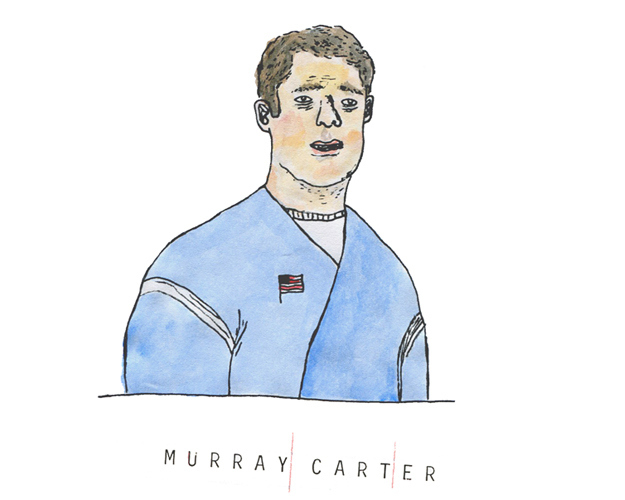 Murray Carter is a newly naturalized U.S. citizen (formerly a Canadian) who lives in Hillsboro, Oregon, outside Portland. He spent eighteen years in Japan training to be a bladesmith. Unlike the other knifemakers, Murray only uses Hitachi steels from Japan. Recently, he's decided to use only shirogami (white steel), and he's focusing on perfecting his heat treatment of it. Murray makes several different lines of knives; at the highest level are the Pro Series knives, which are very well finished, with every detail taken into account. He also makes knives that are of a lower fit and finish level (they're less expensive, but they're by no means worse knives). If I were to buy another knife from Murray, it would be from his High Grade or SFGZ lines. When I think of a Murray Carter knife, I know it's going to be a great, pure cutter. His knives can just flat-out cut better than almost anyone else's. Murray also produces more knives than the other guy — he can crank them out — and you can actually get them just by going to his website.