There's a line that gets repeated several times in "Immigrants (We Get the Job Done)," a track off The Hamilton Mixtape — "It's America's ghost writers, a credit is only borrowed" — and that stuck with Tomás Whitmore. On Wednesday, shortly after the video began trending, the director behind the "Immigrants" music video talked to BuzzFeed News about the story he wanted to tell with it and its political implications.
"Within the political climate and all the xenophobia that's persisting within the conversation, it felt like a really unique opportunity to give a voice to the immigrant narrative, and to shine a spotlight on, as the song says, 'America's ghost writers' — a lot of people that make this country great and that we don't often get to see in mainstream media," Whitmore said.
"Immigrants" is performed by K'naan, Snow tha Product, Riz MC, and Residente — all of whom appear in the video — and it samples "Yorktown (The World Turned Upside Down)" from Lin-Manuel Miranda's Hamilton. The song was released in December on The Hamilton Mixtape, which featured covers and remixes of songs from the record-breaking musical. The titular lyric of "Immigrants" comes from a line that consistently gets applause during Hamilton, but the Mixtape version features other original lyrics.
When Whitmore was deciding how to translate the music into a video, he wanted to take "a bit of a metaphorical approach to the overall story," he explained. The action takes place on a train, with the artists and background actors reflecting various immigrant communities. "Ultimately the migrant narrative is kind of the narrative of human history," Whitmore said. "And so, to set the whole film on a train, this never-ending cycling around this globe in space, is what made the most sense in the end."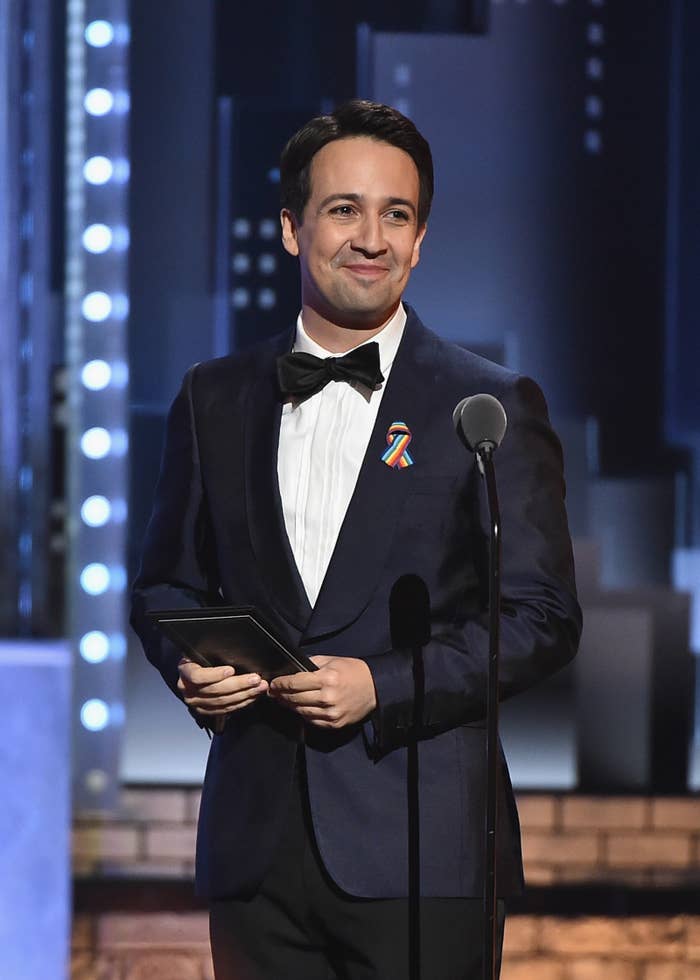 Whitmore knows that a video like "Immigrants" will have serious political connotations, but that wasn't at the forefront of his mind when he made it. "The main ambition is to strive for empathy and understanding of the migrant experience and what that entails … and how there's a lot of pride in that as well, and strength in that journey and that story," he said. "The idea is that it broadens the perspective of the issue beyond just what's currently happening today."
At the same time, Whitmore acknowledged that "ultimately it becomes one because politics is so involved in it."
"Immigrants" opens with J.Period laying out the contentious issue of border security and noting, "It's really astonishing that in a country founded by immigrants, 'immigrant' has somehow become a bad word." The song was written during the 2016 presidential campaign, which was largely fueled by Donald Trump's promise to build a wall between the US and Mexico.
In an email to BuzzFeed News, filmmaker Robert Rodriguez, who produced the video, echoed the opening lines of the song. "'Immigrant' is becoming a bad word," he wrote. "This helps reclaim it and put back in perspective that this is a land of immigrants. It should be celebrated."
While the video takes a somewhat metaphorical approach to the immigrant story, Whitmore and his collaborators wanted to make sure to infuse it with a bit of reality as well. That's why, over the credits, former Hamilton star Daveed Diggs is joined by a group of kids from Get Lit, an organization that promotes poetry and literacy for young people, many of whom Whitmore said "are either directly affected or have family members affected by immigration issues."
"We wanted to use the end of the film as an opportunity," he continued. After the train metaphor, Whitmore's goal was "bringing it back to reality and shining a light on the next generation of kids and artists that are activists and using their voices to raise awareness. [That] was really important and special to us."