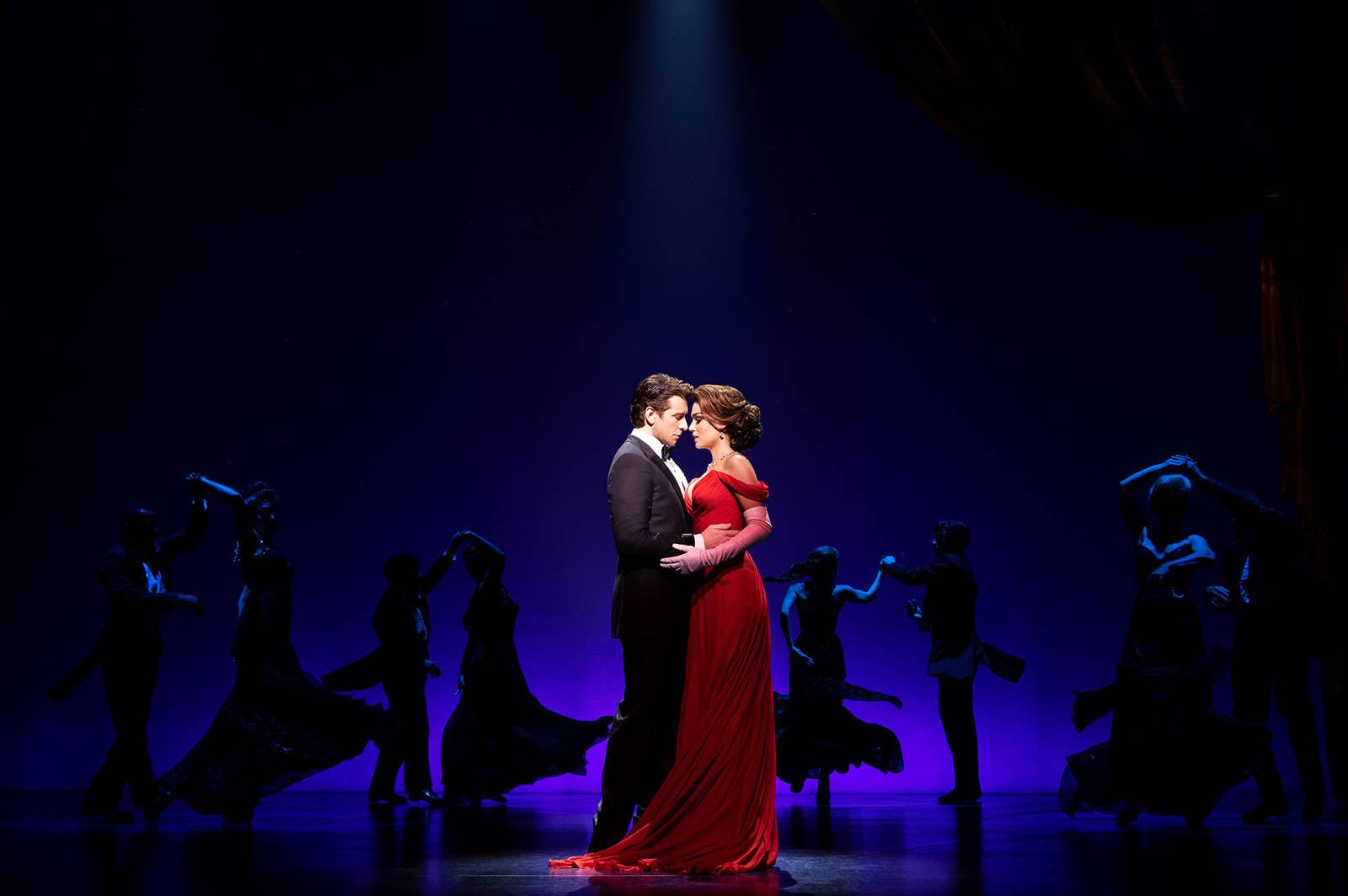 From the moment it was announced, Pretty Woman seemed like an odd choice for Broadway in 2018: The 1990 film is a rom-com classic, but it hasn't aged particularly well. It's a Cinderella story about a "hooker" — to use the film's parlance — named Vivian (Julia Roberts), and the wealthy businessman, Richard Gere's Edward, who falls in love with her. It's also very much a product of its time, with some fairly archaic ideas about sex work. The Pygmalion-inspired plot depicts yet another woman who has to radically change herself in order to become a suitable match for a man. In a Broadway year that also gave us a revival of My Fair Lady, is retelling this story really necessary?
It's a question that Pretty Woman clearly had on its mind before the musical made its Broadway debut. But now that the show, which opened Aug. 16 at the Nederlander Theatre, is up and running, the answer remains uncertain. While Pretty Woman the musical isn't the shameful misogynistic disaster many feared, it's not the empowering, progressive ode to self-determination the creative team would have you believe it is, either. Instead, the show is charming and slight, a musical that will appeal to fans of the film but isn't likely to convince any naysayers. Here's a look at what works and what doesn't.
The Highs
Samantha Barks is a star.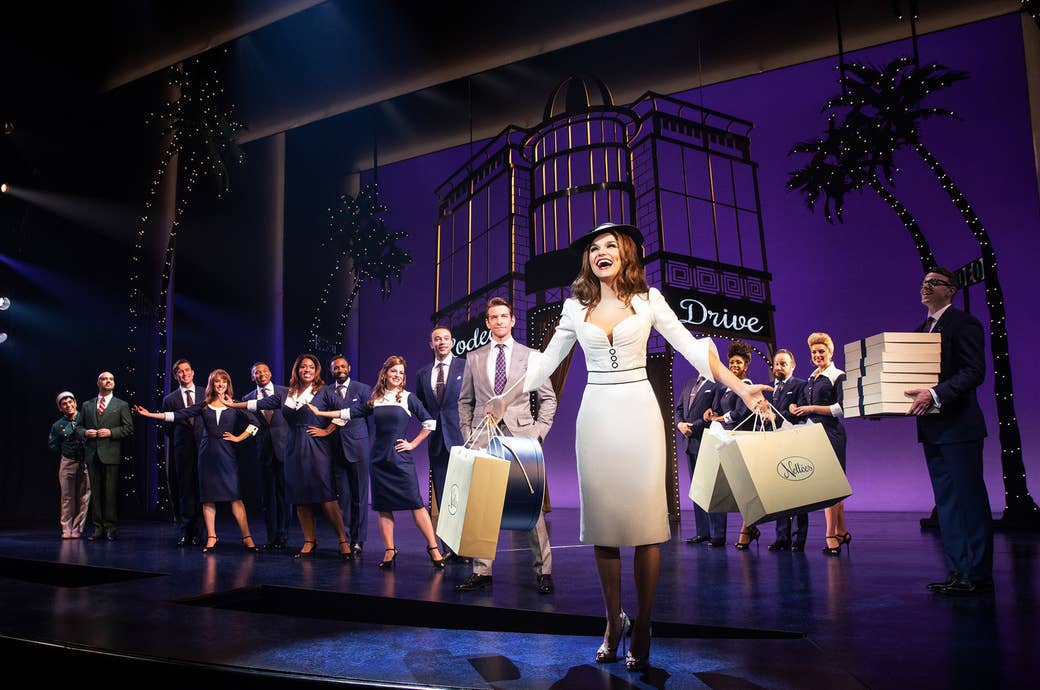 The best thing Pretty Woman has going for it is Samantha Barks, who stars as Vivian. Julia Roberts's thigh-high boots are tough to fill, but Barks is remarkably likeable in the role. While her Vivian doesn't really resemble the movie's — despite some nearly identical costuming choices — she's captivating in her own right. It's a tough role to pull off: The audience has to believe that Vivian is a street-wise sex worker, with rough edges that somehow make a man like Edward (Andy Karl), who is used to more traditionally "refined" women, instantly fall for her. When he sings "Something About Her" shortly after their first meeting, you completely buy it.
Barks is also a vocal powerhouse. In the film adaptation of Les Misérables — in which she played the doomed, heartsick Éponine — Barks was somewhat dwarfed by the massive production around her. In Pretty Woman, she's able to quite literally take center stage and demonstrate her star power. She is funny, radiant, and deeply sympathetic in a way that carries the show. Regardless of how people ultimately feel about Pretty Woman, a musical that is almost guaranteed to be contentious, hopefully Barks will get the recognition (and Tony nomination) that she deserves.
The rest of the cast is pretty great, too.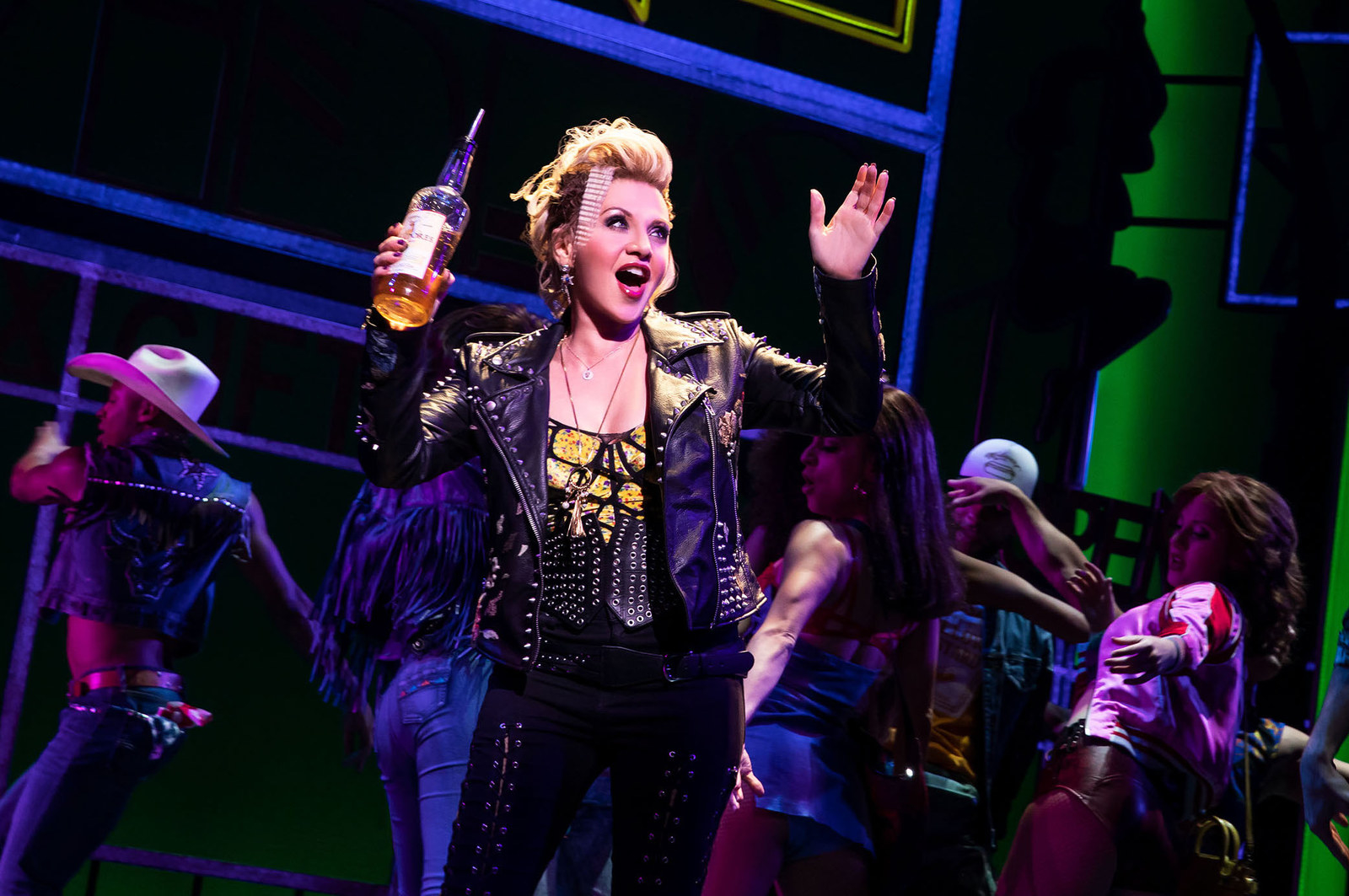 Barks is the standout of the cast: When Pretty Woman is at its best, it's because she is onstage. But the cast as a whole is strong. Andy Karl — stepping in for Steve Kazee, who played the role in Chicago earlier this year — continues to prove that he's one of the most charismatic leading men on Broadway. Edward is certainly more likeable than the last character Karl played (Phil Connors in Groundhog Day), but he's still kind of a dick. And Karl makes it work, portraying both the charm that makes Vivian fall for him and the vulnerability that suggests he needs Vivian as much as she needs Edward.
As Vivian's mentor and confidante Kit, Orfeh — Karl's real-life wife — is a scene stealer. She's delightful in her big number, "Rodeo Drive, Baby," which showcases her impressive belting skills. Eric Anderson also has plenty of moments to shine: He does double duty as Happy Man, the show's narrator of sorts, and Barney Thompson, the hotel manager who takes Vivian under his wing. "On a Night Like Tonight," which has him teaching her how to dance, is one of the most joyful moments of the show. And while the whole ensemble deserves praise, a special shoutout goes to Tommy Bracco as Giulio the bellhop, a welcome presence in every number he worms his way into.
The musical feels a lot like the movie.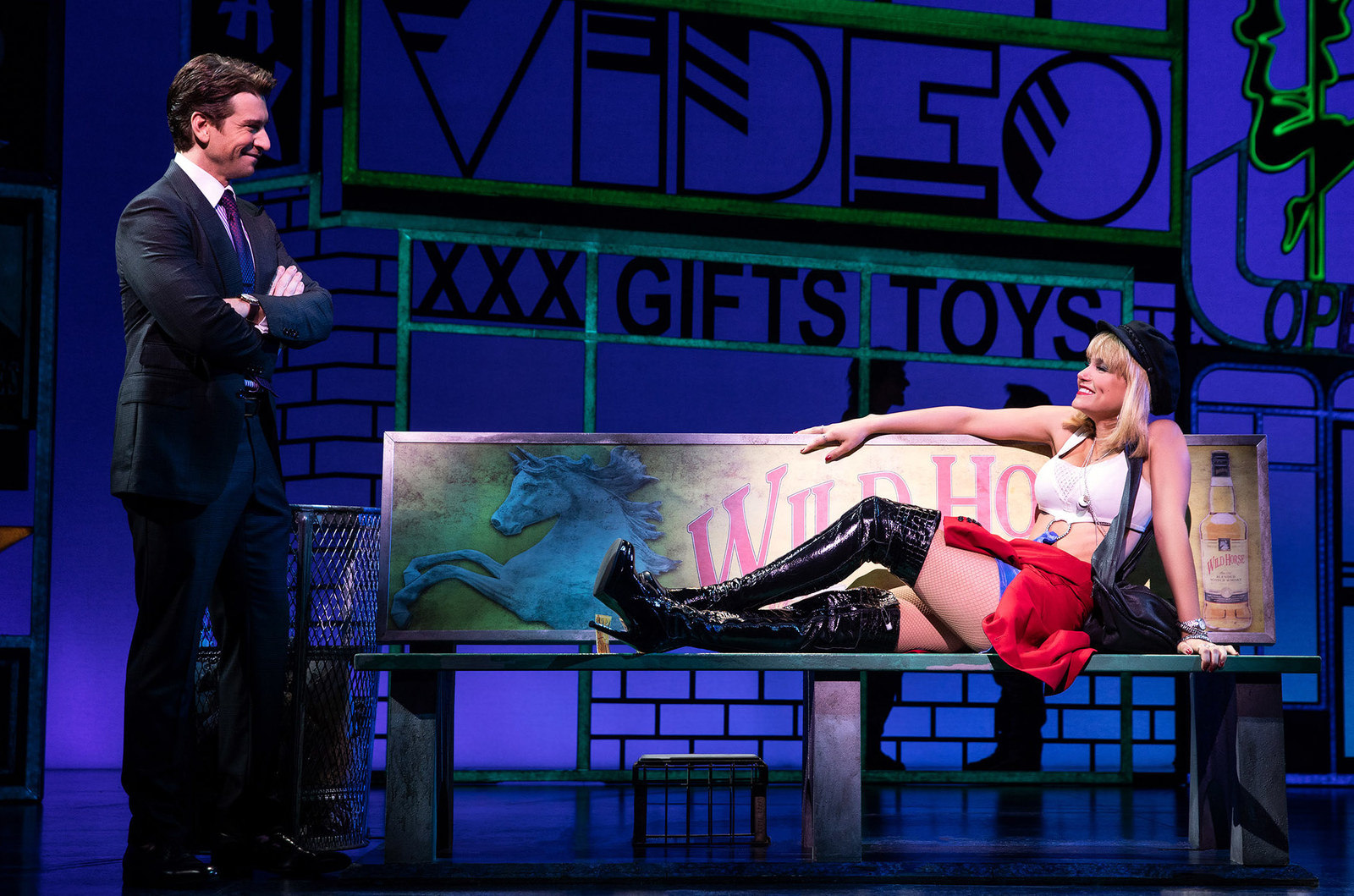 If you love Pretty Woman the movie, there's a good chance you'll love Pretty Woman the musical. The plot is the same, the clothes are the same, the script is the same. OK, not word for word, but, well, mostly! It makes sense given that the book was cowritten by the original screenwriter, J.F. Lawton, and the original director, Garry Marshall.
The result is that this is basically the Pretty Woman you know and love. All the lines you remember are there, from Edward's melodramatic explanation of opera to Vivian's iconic clapback to the salespeople who wouldn't help her: "Big mistake. Big. Huge. I have to go shopping now." Some musical adaptations of movies take liberties with the source material; Pretty Woman plays it straight.
The Lows
The musical feels too much like the movie.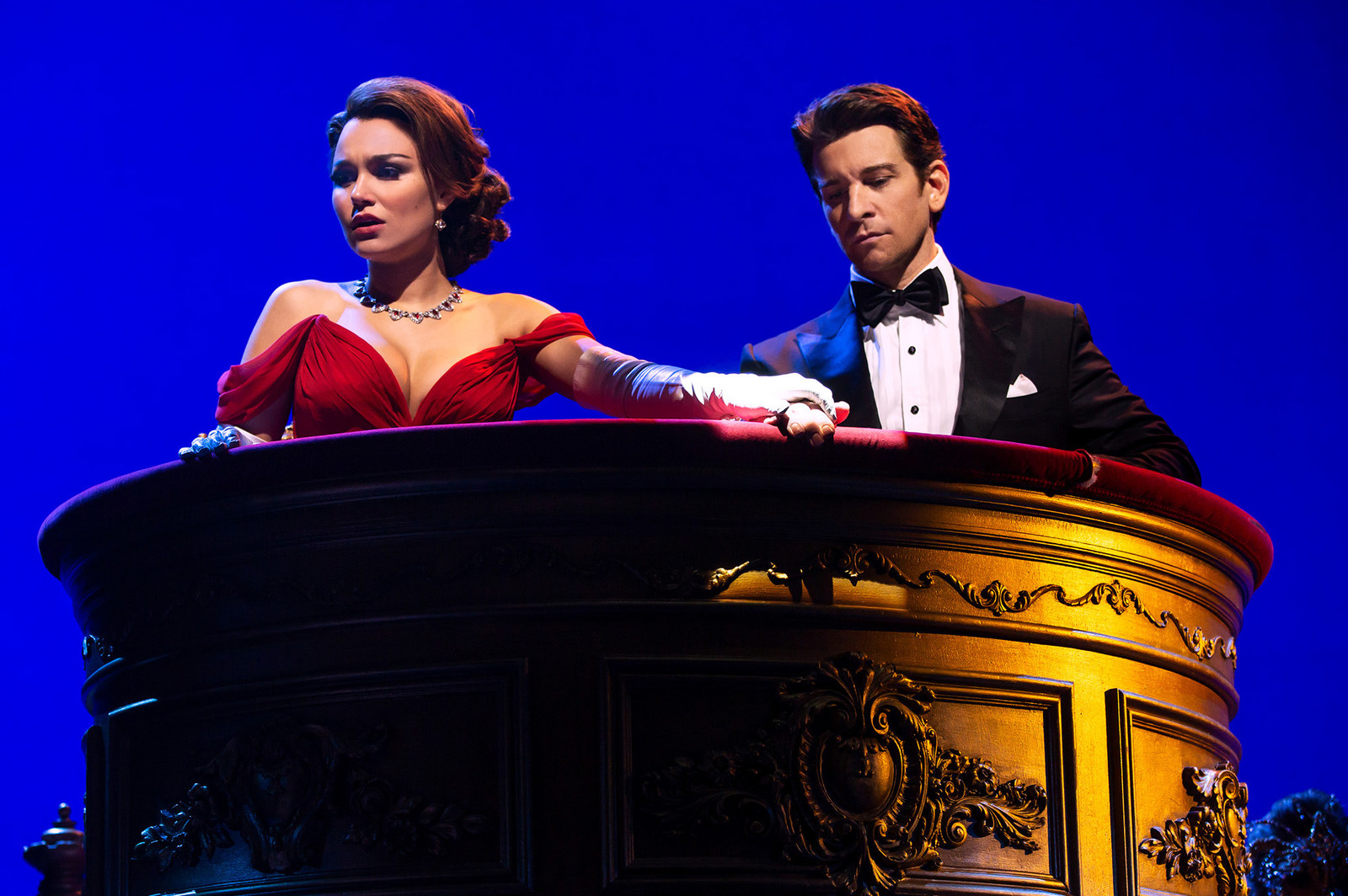 Pretty Woman's fidelity to the original is a double-edged sword. Sure, there's a pleasant familiarity for fans, but a musical that hews this closely to the movie it's based on begs an important question: Why?
It's fun to musicalize films — and known brands bring in an audience, which is why Broadway is overrun with these adaptations — but the best of them bring something new to the table. These musicals should be able to stand on their own: Think of shows like Legally Blonde (also featuring Orfeh!) and Tony Award–winner The Band's Visit (admittedly an adaptation of a much less popular movie). While great performances go a long way, to stand out as a movie-turned-musical you need an innovative approach, a distinctive book, and a stellar score. Pretty Woman doesn't have any of that. Speaking of which...
The score is completely forgettable.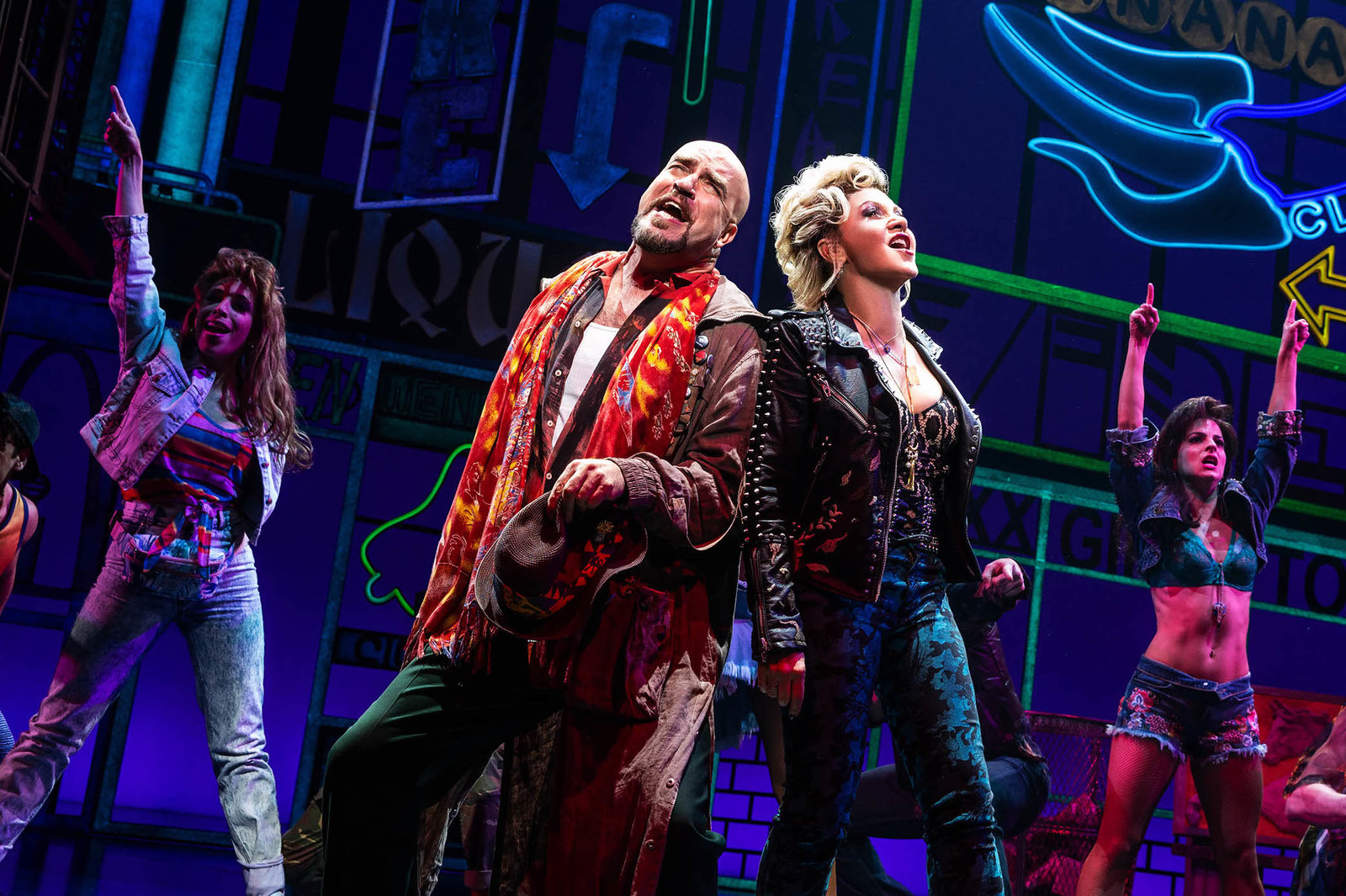 Rather than update the time period, the Pretty Woman musical is set in the same time as the film, the early '90s — so early, in fact, that it's basically the late '80s. And the songs all sound like they were written around then, which is cute at first but quickly grows tiresome as each bleeds into the next, completely indistinguishable from what came before it.
Canadian rock star Bryan Adams wrote the score along with his songwriting partner Jim Vallance, and if you're into that Bryan Adams sound, you'll probably find a lot to enjoy here. If you're not, the whole thing is just monotonous. There are bright spots, like Vivian's 11 o'clock number "I Can't Go Back," but that has more to do with Barks's performance than the song itself — which, just days after the fact, I couldn't hum if my life depended on it.
When it comes to the amount of thought and effort Adams and Vallance put into this show, the song titles say it all: "Anywhere but Here," "Freedom," "You're Beautiful." They reflect a score that's aggressively generic — mostly inoffensive, yes, but underwhelming at every turn. After a while, the sameness starts to get genuinely irritating, to the point that you wish they'd ditch the whole musical thing and just perform the movie verbatim. It's a frustrating waste of the amazing singers that Pretty Woman is employing — including some, like Jason Danieley, who barely get to sing at all — and a great reminder that a successful pop music career does not necessarily translate to Broadway.
The "feminist" update is nonexistent.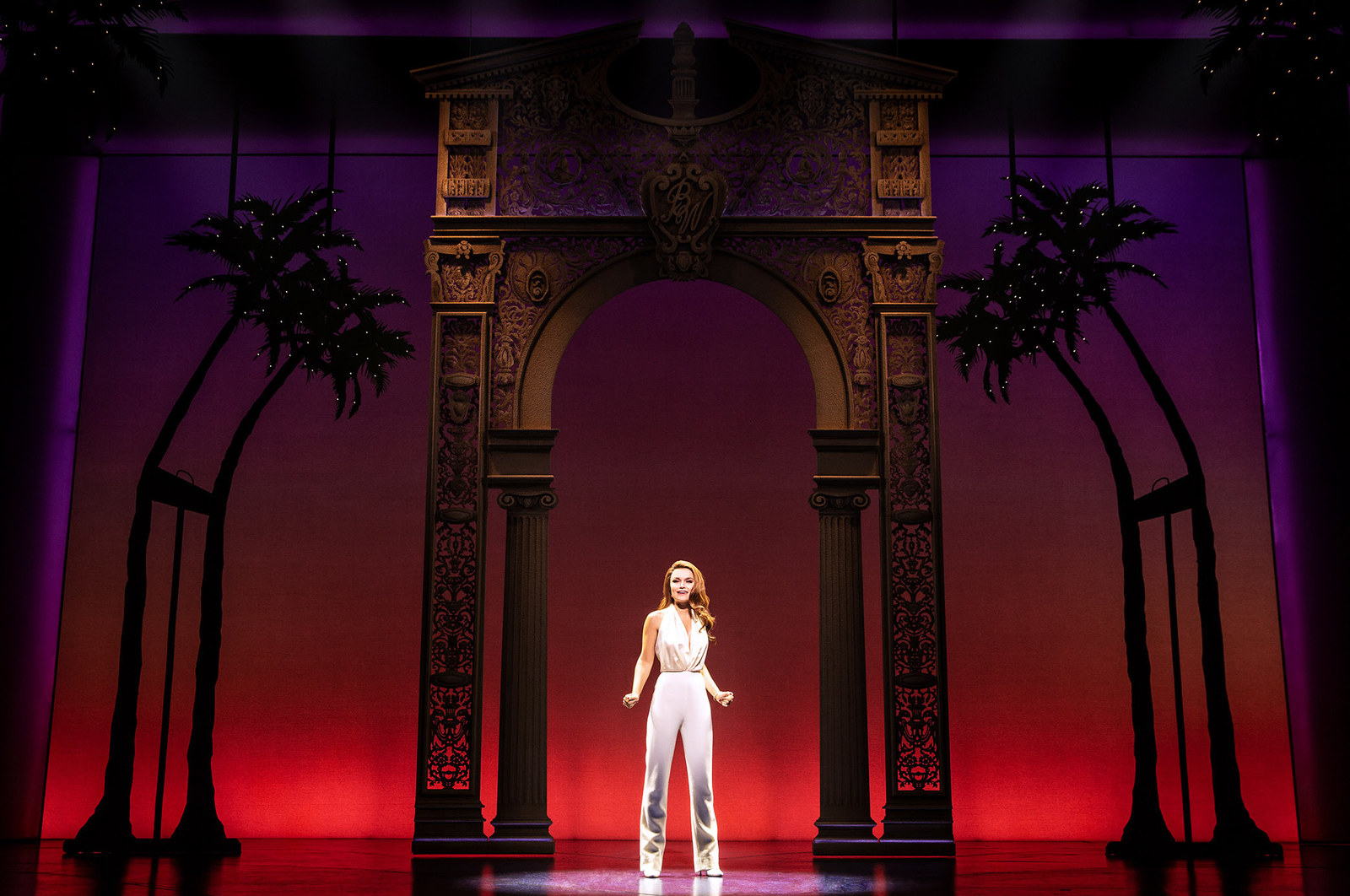 If you're going to insist that you've updated the story to make your main character more independent and self-determined — as Pretty Woman's creative team did in the New York Times — you better make sure you've actually done that. Yes, there are some minor plot updates here: As the Times piece notes, when Philip Stuckey (Danieley) attacks Vivian, she fights him off herself before Edward has to step in. (Edward is actually the one who throws Stuckey out, so it's unclear why they're patting themselves on the back over this.) The larger problem is that Vivian is still defined almost entirely by her beauty; some half-assed lyrics that incorporate her inner beauty don't really change that.
And while the same article suggests that Vivian is eager to get off the street — so that leaving sex work behind is her choice rather than Edward's — that's never really articulated beyond her desire to be "anywhere but here." It's clear Vivian has some ambitions beyond her current line of work, but they're ill-defined. All she can come up with at the end is that she might go back to high school since she never finished.
To its credit, Pretty Woman has Vivian (spoiler alert) turn down Edward's offer to be a kept woman, but if the musical wants to present her as a person with her own hopes and dreams, it should do a better job of expressing what those hopes and dreams are. As it stands, the show is just as shallow as the film. While Vivian does have a positive effect on Edward, softening him through their courtship, her transformation is largely just about the gorgeous gowns she gets to wear.
That might be dazzling to watch, but it's as retrograde as any basic Cinderella story — and out of touch with our current moment.
CORRECTION
My Fair Lady opened earlier this year as part of the 2017–2018 Broadway season. A previous version of this article misstated the season.